Essential London
Experience the best of London with City Experiences! Take a sightseeing or dining cruise on the River Thames, explore the city with a walking tour, take a speed boat thrill ride on the ThamesJet, enjoy a food tour of the city and more.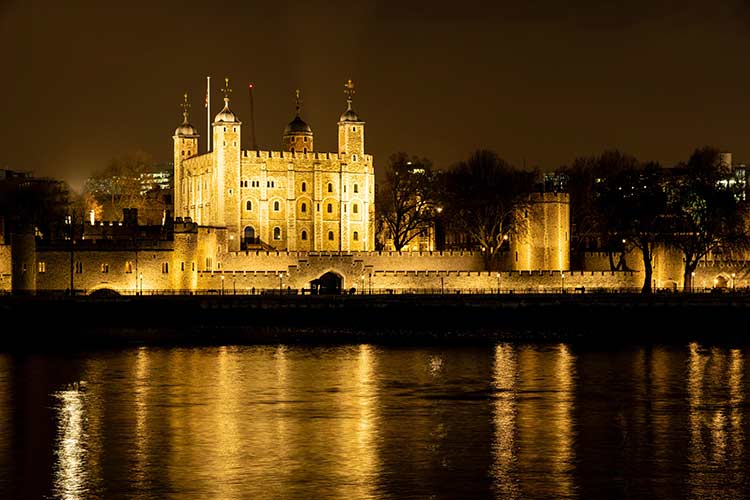 3 Days in London
January 31, 2023
With almost 2,000 years of rich history, there is so much to see and do in London. This can be daunting for tourists new to the city: Where do you
Frequently Asked Questions
What are the top things to do in London?
Best things to do in London
Visit the Tower of London: This iconic London landmark is a must-see for first-time visitors. Take a tour of the tower and see the Crown Jewels, try your hand at archery in the grounds, or join one of the famous Yeoman Warder tours.
Ride the London Eye: For incredible views over London, hop on board the giant Ferris wheel on the South Bank. Each rotation takes around 30 minutes, giving you plenty of time to take in all the sights.
Explore Hyde Park: One of London's eight royal parks, Hyde Park is a great place to relax or explore. Take a stroll around Serpentine Lake, visit Kensington Palace, or see the Speakers' Corner.
Visit Buckingham Palace: The official London residence of the British monarchy, Buckingham Palace is open to visitors for part of the year. Take a tour of the State Rooms, see the Changing of the Guard, or explore the royal gardens.
Go shopping on Oxford Street: One of London's busiest shopping streets, Oxford Street is home to department stores, high street fashion retailers, and flagship stores for some of the world's biggest brands.
See Big Ben and Parliament: Another must-see London landmark, Big Ben is the nickname for the Great Bell of Westminster. Take a tour of the Houses of Parliament to see this iconic clock tower up close, and learn about the history of British democracy.
Take a river cruise: A great way to see London from a different perspective, river cruises offer views of some of the city's most famous landmarks. Cruises typically last around an hour and depart from various locations along the Thames.
Visit St Paul's Cathedral: One of the largest and most famous cathedrals in the world, St Paul's is an architectural masterpiece. Climb to the top of the dome for panoramic views over London, or attend a service to experience the grandeur of this sacred space.
What are the top activities in other areas near London?
What do I need to know before visiting London?
If you're planning a trip to London, be ready to have an amazing time! From the best time to visit, to what to pack and where to stay, here's a few things you need to know before your trip. One of the best times to visit London is in the spring or autumn when the weather is mild and there are fewer crowds. However, if you're visiting during peak season (May-August), be prepared for larger crowds. September and October are also excellent months to visit as the leaves begin to change color and there are still plenty of tourist attractions open. When packing for your trip, be sure to bring comfortable walking shoes as you'll be doing a lot of sightseeing. Layering is also key as the weather can change throughout the day. London is an expensive city, so be sure to budget accordingly.