Essential Niagara
Get up close to the falls and in the mist aboard Canada's top visitor experience with Niagara City Cruises.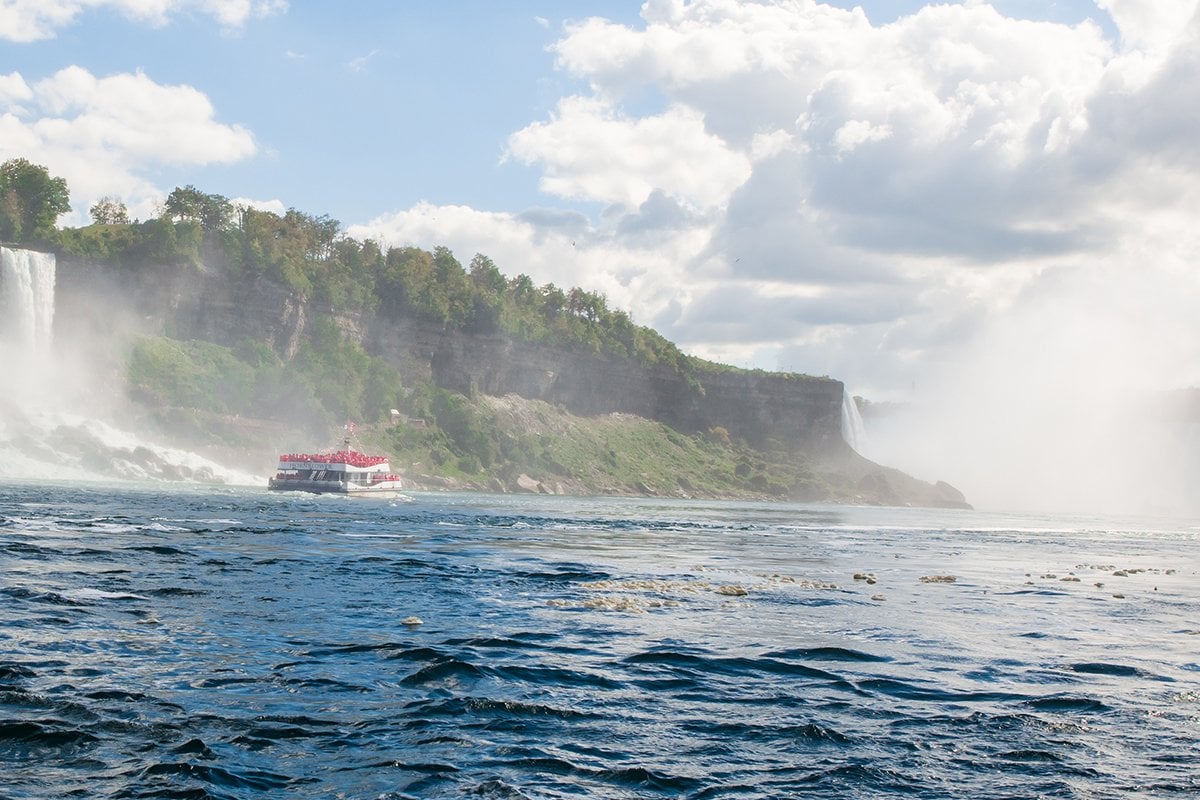 Is It Possible to "Turn Off" Niagara Falls?
October 11, 2022
The Day the Niagara River (and Niagara Falls!) Dried Up Just before midnight on March 29, 1848, a New York farmer taking a late-night walk made a strange observation. It was
Frequently Asked Questions
What are the top things to do in Niagara Falls?
Top things to do in Niagara Falls
There are so many fun activities to enjoy in Niagara Falls!  Here are some of our favorites: 
Visit Niagara Falls State Park

Take a Niagara City Cruises tour

Ride the Niagara Scenic Trolley

Hike the Niagara Gorge trails

Visit the Cave of the Winds

Shop and dine in Niagara Falls USA

Attend one of Niagara Falls' many festivals or events

Go wine tasting in Niagara-on-the-Lake

Play golf at a world-class course

Explore Fort Niagara State Park 
From boat tours to hikes and wineries, you will not be short on options!   
What are the top activities near Niagara Falls?
What do I need to know before visiting Niagara Falls?
Before visiting Niagara Falls, there are a few things you should know. First, the falls are located between the US and Canada, so you will need a passport if you plan on crossing the border. Second, Niagara Falls is one of the most popular tourist destinations in the world, so expect large crowds. Finally, while the falls are beautiful, they can also be dangerous. Take a guided boat tour rather than trying to just tour the Falls yourself!