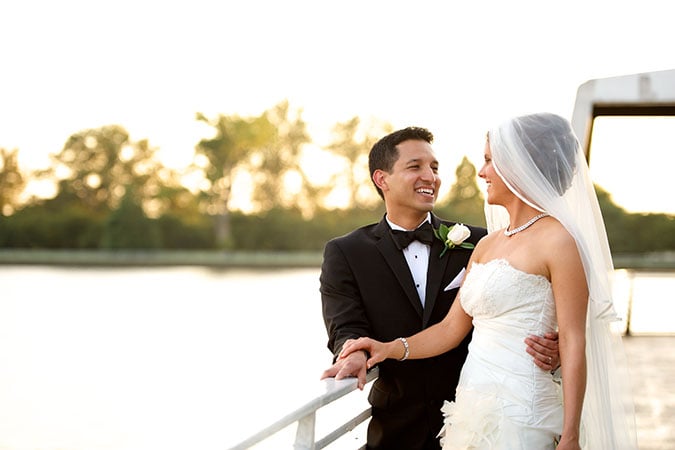 London Wedding Cruises
Celebrate your special day in a unique way. Whether it is a champagne reception with unbeatable views, a formal dinner, fun BBQ or a dance in front of Tower Bridge we have the perfect way for you to celebrate with friends and family.
WEDDING RECEPTIONS

Imagine your wedding reception on your own private floating restaurant with a fabulous roof terrace and views to die for!

ENGAGEMENT PARTIES

Let the romance of London serve as your backdrop for this memorable day. Share your delight with friends and family, and give them a taste of what is to come for the big day.

WEDDING TRANSPORT

Make the journey to your reception as memorable as your service and day for yourselves and your guests. With a range of hospitality options to enhance your trip.