What People are Saying

Outstanding! Very friendly staff and overall a great experience for me and my son! - Theodore W
Nice, relaxing 1-hour ride around the bay. We saw a whale, which I understand is pretty rare in that area. Better drinks and snacks than I expected, it's comparable to a mid-range bar/restaurant. Plenty of room, nice big windows. We liked it a lot. - Tom S
Celebrated my Mom's 70th birthday and we had an AWESOME time. The staff was really friendly and accommodating. It was nice to have a cocktail and go to the top deck to see the city pass by while we were on the water. - Lauren V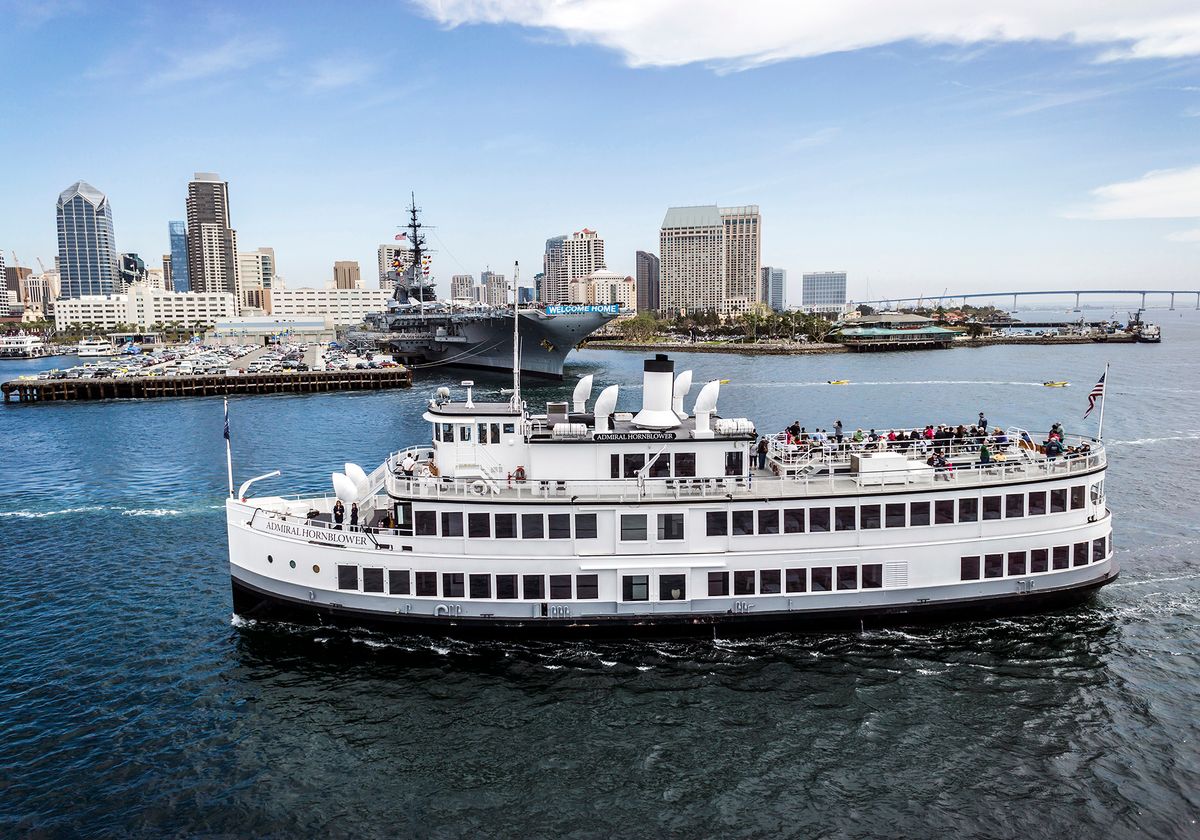 Explore San Diego on the "Best of the Bay Tour"
November 2, 2023
San Diego is a Southern California city known for its stunning coastline, perfect weather, and plenty of attractions and things to do. It's the ideal spot for those looking for
Frequently Asked Questions
What are the top things to do in San Diego?
Top things to do in San Diego
There are plenty of fun things to do in San Diego! For instance, you can explore the city's many museums and historical sites, enjoy its diverse food and drink scene, or take part in one of its many annual festivals. Of course, San Diego is also home to a variety of sports teams and outdoor activities, so there's something for everyone to enjoy in this vibrant California capital city. San Diego is also a popular spot for fishing, swimming, and kayaking, so be sure to check it out if you're looking for some fun in the sun! You can also take boat cruises on the harbor taking in the sights of San Diego from a different perspective. Whatever you're looking for, you're sure to find it in San Diego!
What are the top activities near San Diego?
What do I need to know before visiting San Diego?
The amazing weather is real in San Diego. You can expect year-round sunshine and comfortable temperatures in the 70s and 80s. The city's Mediterranean-like climate is perfect for outdoor activities, which is one of the reasons why San Diegans are so active. San Diego is a large city, but it's easy to get around. Many people rely on public transportation, including the bus system and the trolley. You can also rent a car or use Uber or Lyft. If you're staying in downtown San Diego, you can easily walk to many of the attractions. There are plenty of things to do in San Diego. If you love the outdoors, you can spend your days hiking, biking, kayaking, surfing, or sailing. You can also look to take a boat tour on the bay and see sights like Coronado Island.