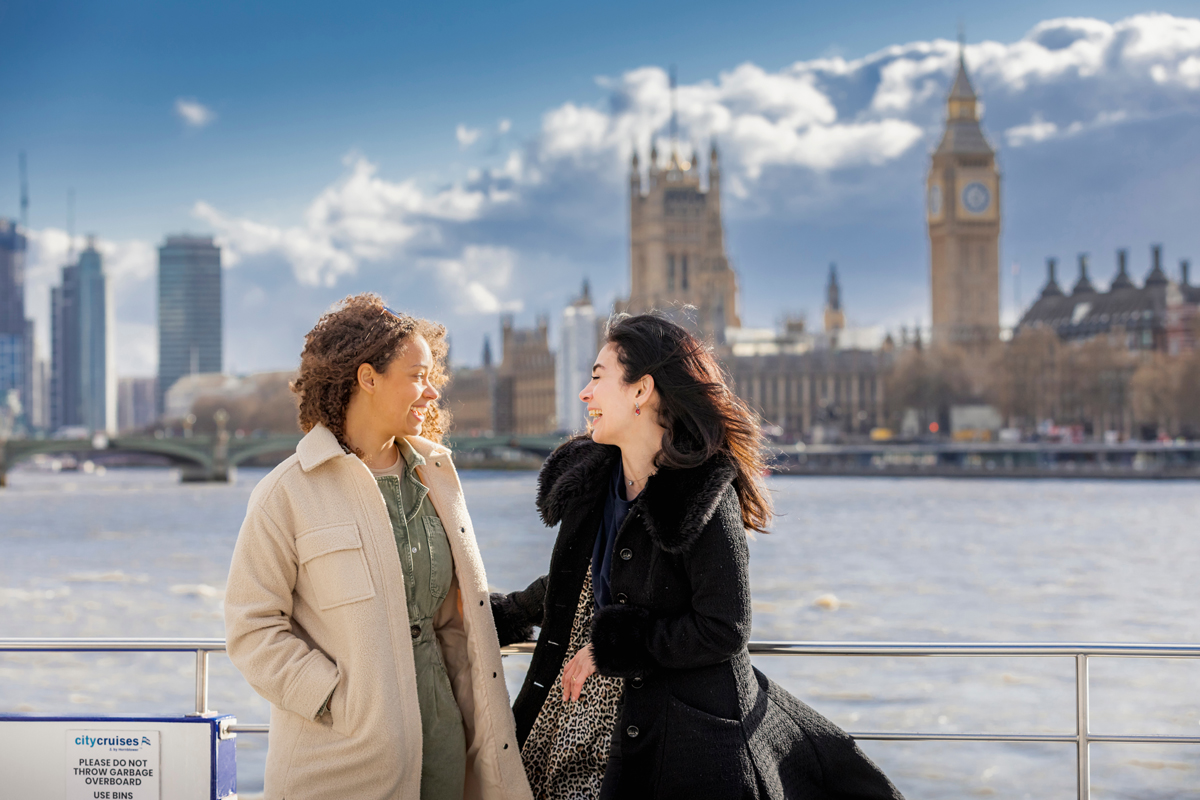 London Sightseeing Cruises
See the best of London from land and water. With fabulous sightseeing cruises that allow you to luxuriate on the River Thames to thrilling Thamesjet adventure rides, your time on the water is sure to make waves! We have 4 strategically located piers that allow easy access to all the main riverside attractions while ensuring less of your sightseeing time is spent waiting at a pier.
Sightseeing tickets start from £12.85 which does the job if you are going from one pier to another or you can make the most of your trip with a 24h river pass. It's an all-day hop on, hop off Thames ticket offering unlimited access to the river for 24 hours. Looking for a new experience on land? We partner with the best of land-based London as well so that you can create a truly unforgettable memory.
Thamesjet & Sightseeing Cruises