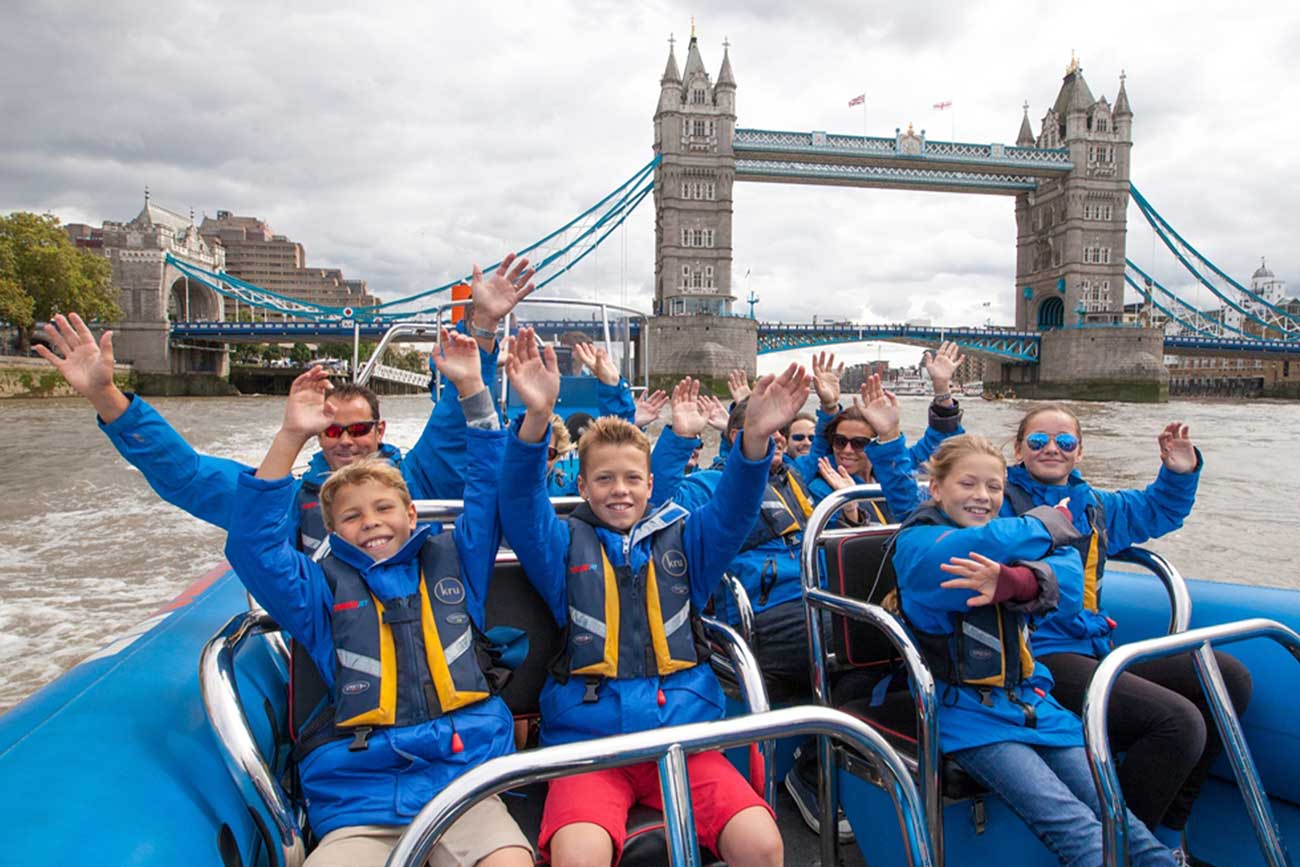 We had an incredible morning trip speeding down the Thames. Captains Wilson and Naz were super friendly and made our anniversary trip one to remember. Thank you to Natasha our host who gave us a warm welcome too. You are in safe hands! Will be coming back with friends…
- Katie R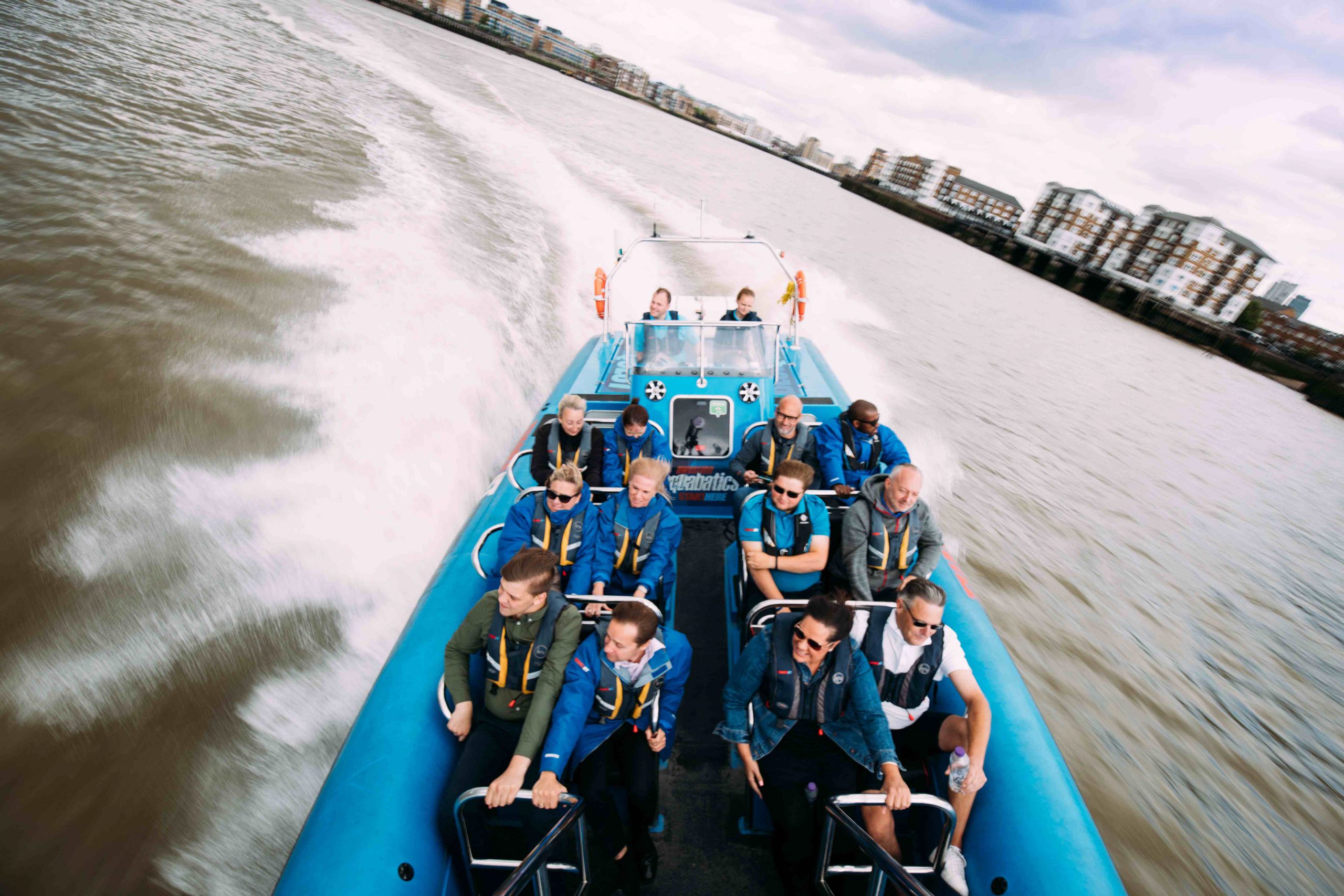 Totally different way to see the city - we've been to London before and I wanted something different for our older teens and this was perfect - exhilarating at times and excellent fun - would strongly recommend!
- Kirk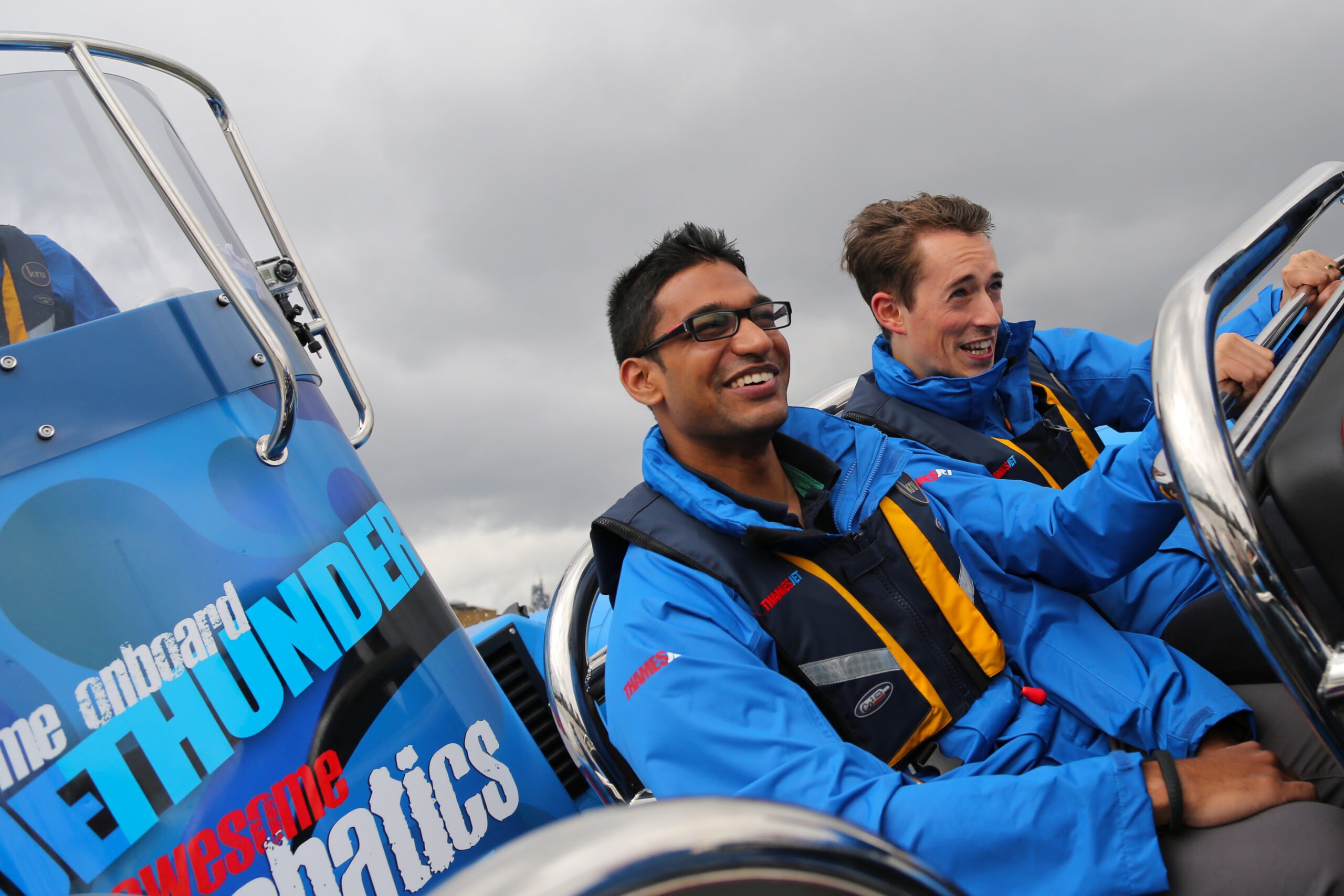 Wow !!! What a amazing experience down the Thames. Treat for my husband's birthday and we were certainly not disappointed. Thrill seeking fantastic experience. Very informative from the pier right down to the captain of the speed boat. We will be back another time. Thank you for the memories xx
- Tracey S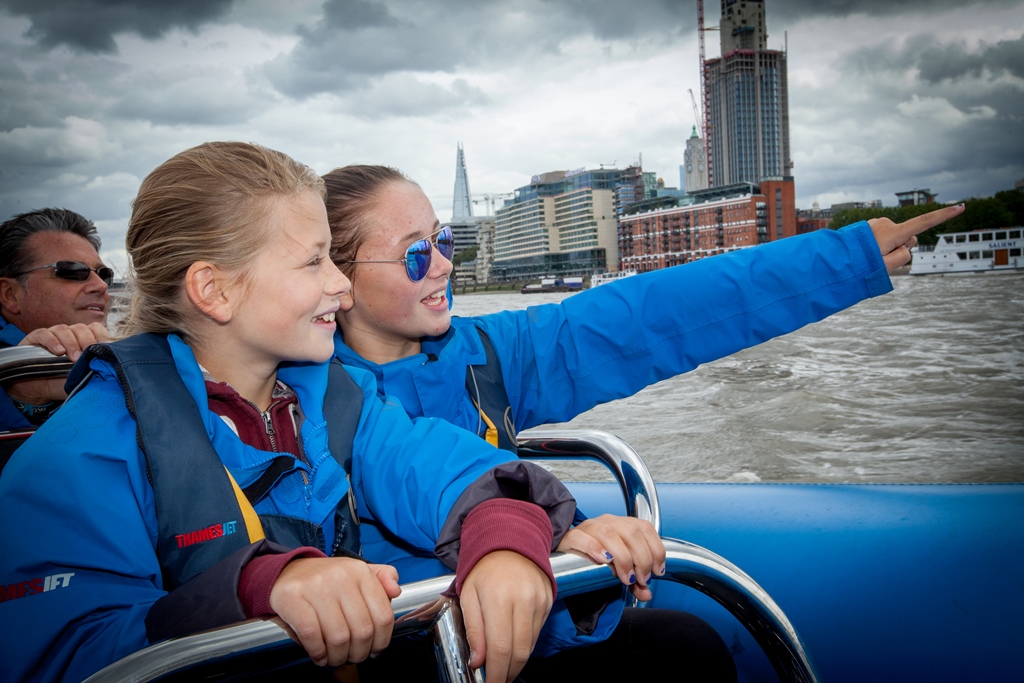 Great fun activity starting with a leisurely cruise down the Thames with an informative commentary. Then the speed increases once out of the busiest part of the river and it becomes a fun and thrilling ride.
- Pete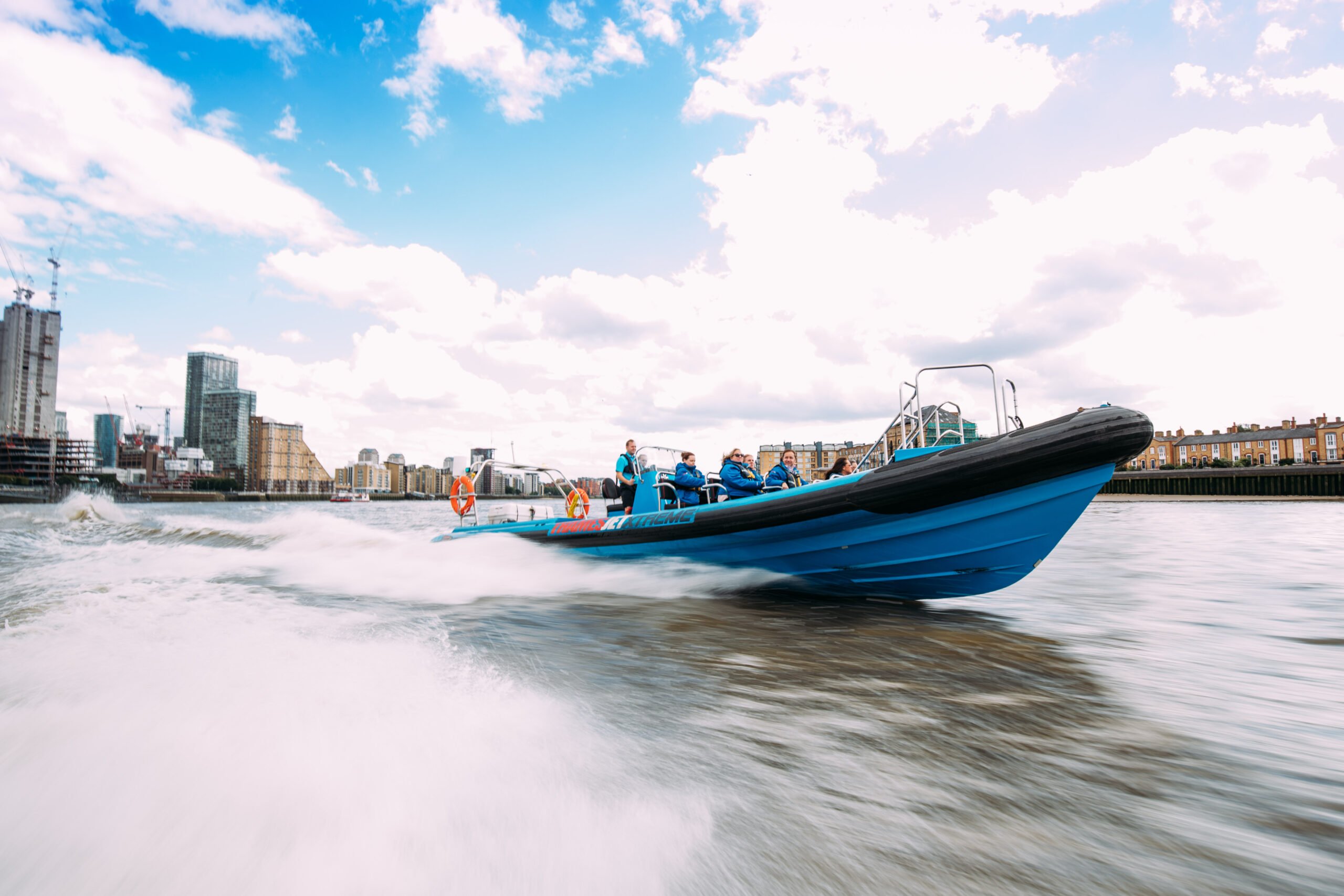 Extremely enjoyable. Not only do you get a sightseeing tour of London up the river from Westminster to Canary Wharf, you get the thrill of the high speeds and turns once past Tower Bridge. The time really flew by, would definitely do this again!
How much is a London Thamesjet speed boat ride in London?
If you would like to purchase tickets for the Thamesjet speedboat ride, tickets are £49 for Adult (16+) and £39 for Child (3-15 years).
Is there an age limit to come on board for the London Thamesjet speedboat ride?
We require our passengers on the Thamesjet speedboat ride to be a minimum of 3 years old.
Where does the London Thamesjet speedboat experience go?
The London Thamesjet speedboat ride starts at Westminster and goes to Canary Wharf, taking in the Houses of Parliament, Big Ben, Tower of London and South Bank.
Can children go on the London Thamesjet speedboat ride without being accompanied by an adult on?
No, passengers on the Thamesjet speedboat ride who are under 14 must be accompanied by an adult 17 years' or over. Passengers aged 14-16 can ride unaccompanied but must have signed parental consent.
I'm pregnant, can I come onboard London Thamesjet speedboat ride?
Unfortunately, we do not allow mothers at any stage of pregnancy on board Thamesjet speedboat ride.
What to expect on the London Thamesjet speedboat experience?
The London Thamesjet boat ride experience is a 50-minute adrenaline fuelled fun speedboat experience, where you will enjoy sightseeing, speed and awesome aquabatics.
How fast does the Thamesjet speedboat ride go?
Be prepared to hold on tight and feel the Thamesjet go! With fast-paced twists and turns and adrenaline pumping speeds of 30 knots! Starting at Westminster Pier taking in all the sights then picking up speed when you reach Canary Wharf.
What do you wear on the Thamesjet speedboat ride?
It is mandatory for all passengers to always wear one of our industry standard lifejackets whilst on board. They are very comfortable, adjustable with sizes up to a 54-inch chest.
Click here to see all Thames sightseeing cruise FAQs.
I have a bad back, am I able to board London Thamesjet speedboat ride?
We wouldn't recommend our guests to come on board if you have a bad back as we are not medical experts. However, if you feel confident and fit for the trip, we will ask you to fill out a medical disclaimer before leaving the pier.
What if I have a pushchair or wheelchair?
If you are joining us with a pushchair or wheelchair, a member of the Thamesjet team will ask you to put your belongings in our lockers provided. Our ThamesJet team will be on hand to keep your belongings safe whilst you are enjoying the experience.
Will I get wet on the Thamesjet speedboat experience?
In windy conditions it is possible for spray across the boat and if it rains the boat is open to the elements. We do provide waterproofs in case, but we don't try and get you wet! All our passengers step off Thamesjet dry as they arrived.
What happens if my London Thamesjet speedboat ride booking is cancelled?
Unfortunately, but mostly rarely we may have to cancel your booking. Due to poor visibility on the Thames (Fog), unlikely maintenance breakdown where we can't replace the boat in time. Or rarely when our boat has not reached its minimum sailing capacity, your booking may be cancelled at very short notice.
We will contact you the day before to amend your booking to the nearest available slot.
Do I need to print my ThamesJet speedboat ride ticket?
No need to print your ticket, confirmation on your mobile phone is sufficient. We'll have you on our trip report and we will verbally check your booking code.
Can I change my London speedboat ride booking?
We understand that plans can change, so we want to help where we can ensure you enjoy your London Thamesjet Experience. We require a minimum 72 hours to amend any bookings.