April is a splendid time to visit London. As springtime breathes life into the city, Londoners and tourists alike step out to enjoy the milder weather and blooming landscapes. From colourful gardens and cultural events to outdoor activities and food festivals, there's something for everyone to savour in London during this delightful month. In this blog, we'll explore some of the top things to do in April in the capital city of England.
Explore the Royal Gardens:
April is when London's parks and gardens burst into full bloom. Don't miss a visit to the iconic Kew Gardens, where cherry blossoms and magnolias paint the landscape with vibrant colours. Stroll through the serene Hyde Park or enjoy the picturesque Regent's Park with its beautiful gardens and boating lakes. And, of course, Buckingham Palace Gardens are a must-visit to witness the magnificent changing of the guard ceremony.
Attend the London Marathon:
The London Marathon, usually held in April, is one of the most iconic sporting events in the world. Even if you're not a runner, you can join the crowds cheering on the participants as they make their way through the city's famous landmarks, from Greenwich Park to Buckingham Palace.

Visit Museums and Art Galleries:
London boasts an array of world-class museums and art galleries. April is an excellent time to explore these cultural institutions, as they're often less crowded than during peak tourist seasons. The British Museum, the Tate Modern, the National Gallery, and the Victoria and Albert Museum all offer captivating exhibits to immerse yourself in.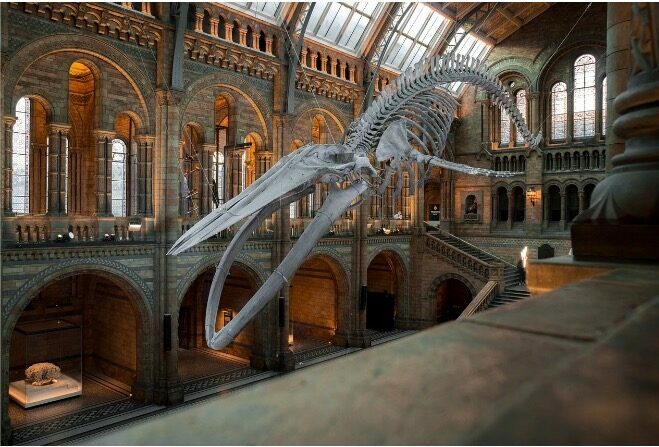 Enjoy Spring Festivals:
London hosts various festivals in April that celebrate the arrival of spring. The Feast of St. George in Trafalgar Square offers traditional English food, live music, and performances. The Canalway Cavalcade at Little Venice celebrates the city's waterways with colourful narrowboats, live music, and food stalls.
City Cruises Sightseeing and Thamesjet speedboat ride:
With milder temperatures and longer daylight hours, April is a perfect time to explore London from the water. Take a Thames River cruise and enjoy breath-taking views of landmarks such as the Tower Bridge, the Shard, and the London Eye.  For families, a Thames River cruise is the most relaxing way to see the sights, avoiding traffic and busy trains. Or step on board for an adrenaline pumping Thamesjet speedboat ride! You'll see the best sights of London from Westminster down to Tower Bridge and then hold on tight as Thamesjet lets rip with fast-paced twists and turns as you head your way to Canary Wharf.