What People are Saying

We really enjoyed our architecture tour of Chicago, while eating a wonderful lunch. It was so relaxing and the food was fantastic. - AzMarador
So we were able to get an architecture lesson while enjoying the most delicious chicken with some champagne. Second, I loved the glass-covered ship that was see-through from both the sides and on top. It allows to create an enjoyable experience whether it's a sunny or a rainy day. It almost felt like we were sailing in some winter-garden barge. The roof and the sides were made from clean glass and we could see all the buildings on the sides to the very top of all the skyscrapers. - Violeta H.
Amazing experience. The food and service were excellent! The bar choices were many, with top shelf liquors. - Zivalrene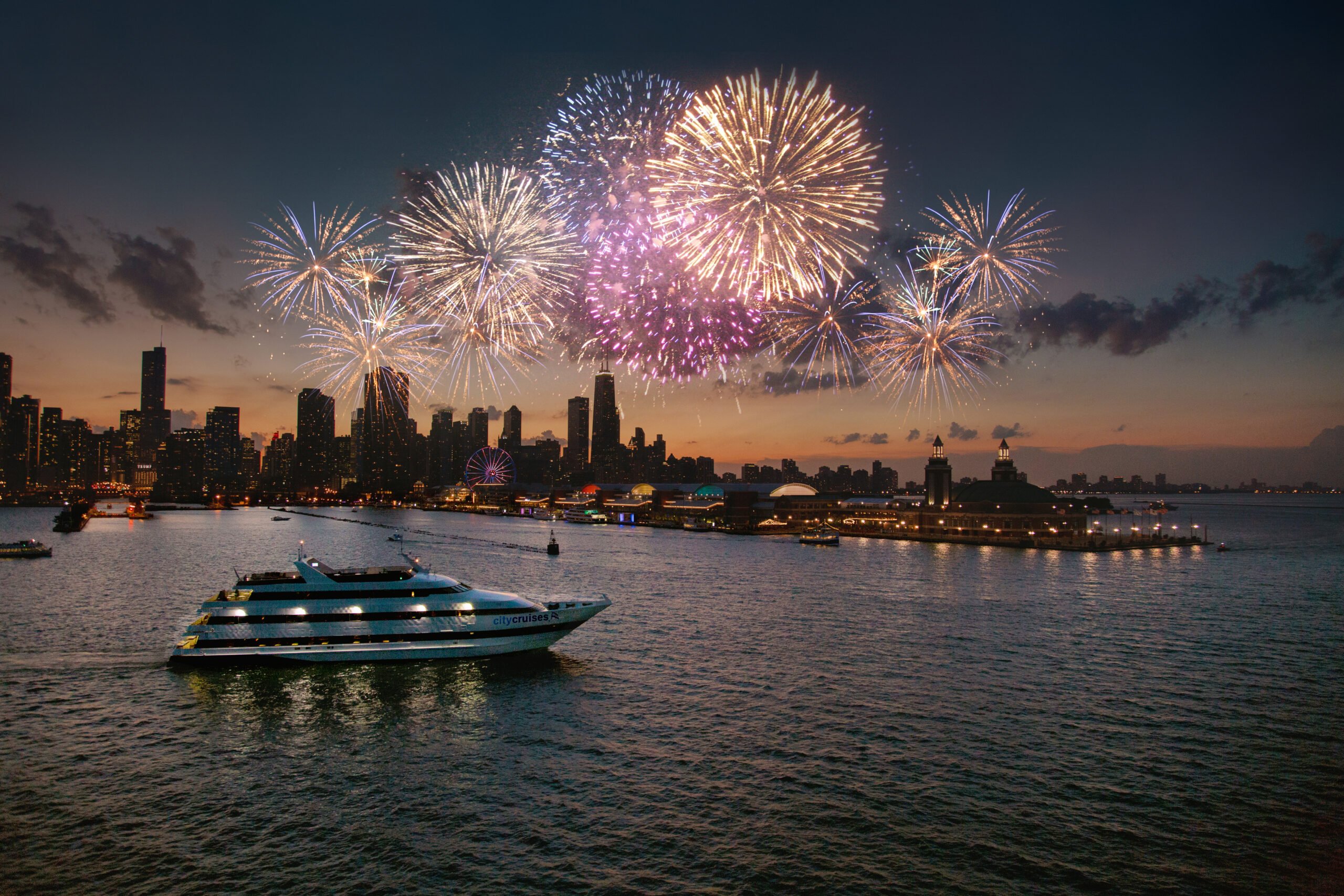 Celebrate New Year's 2024 in Chicago
November 10, 2023
Chicago is a city known for many things, from its incredible cuisine and its unforgettable skyline to its storied past, numerous sports teams, and much more. With so much to
Frequently Asked Questions
What are the top things to do in Chicago?
Top things to do in Chicago
There are plenty of fun things to do in Chicago! For instance, you can explore the city's many museums and historical sites, enjoy its diverse food and drink scene, or take part in one of its many annual festivals. Of course, Chicago is also home to a variety of sports teams and outdoor activities, so there's something for everyone to enjoy in this vibrant city. Lake Michigan is also a popular spot for fishing, swimming, and kayaking, so be sure to check it out if you're looking for some fun in the sun! You can also take boat cruises down the Chicago River and river to take in the sights of Chicago from a different perspective. Whatever you're looking for, you're sure to find it in Chicago!
What are the top activities near Chicago?
What do I need to know before visiting Chicago?
Chicago is an amazing city full of culture, history, and great food. If you are planning on visiting Chicago, make sure to research everything beforehand so you can make the most of your trip! If it is your first time in the city, be sure to book a fun tour like an architecture boat tour. Both the Chicago River and Lake Michigan offer some of the best views! And of course, dress accordingly depending on the time of year you are visiting.