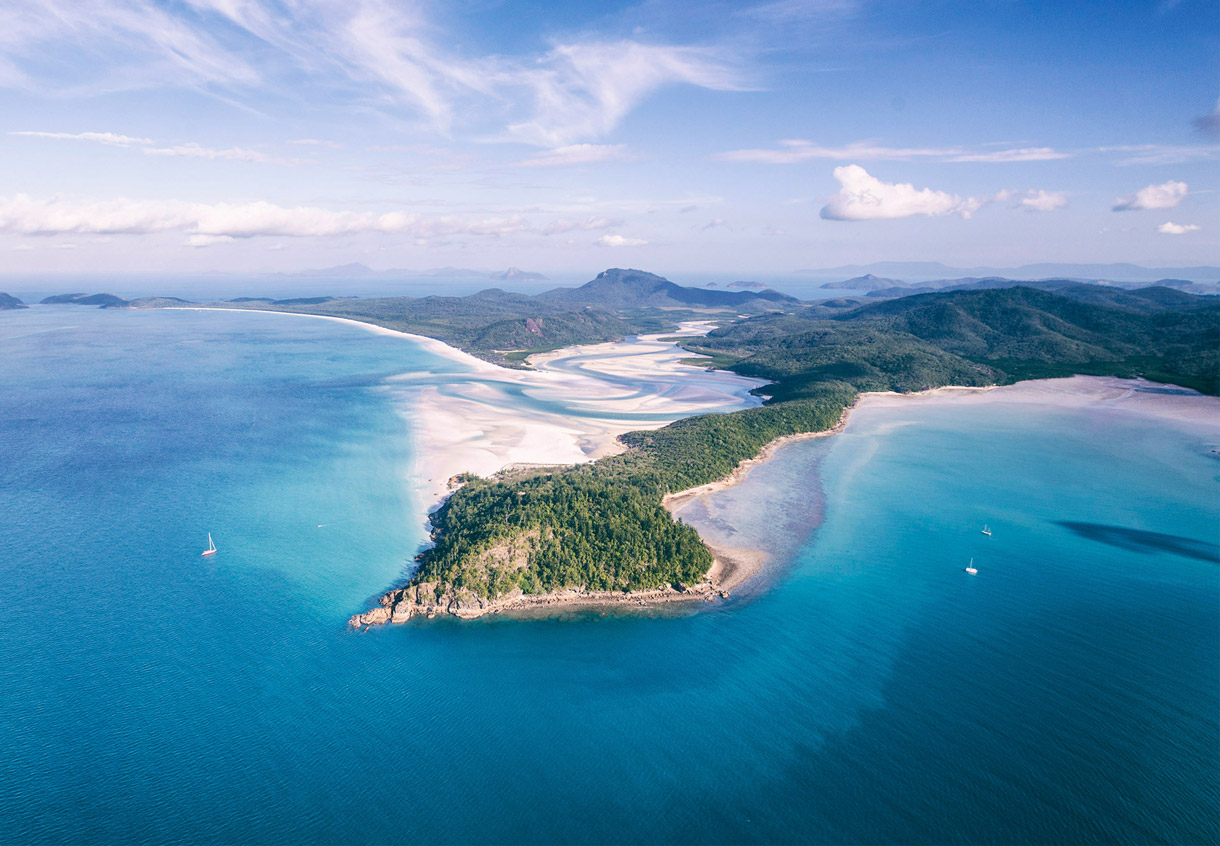 Whitsunday Islands
See, taste, and embrace the magnificent waters of Whitsunday Islands.
Home / Whitsunday Islands
Essential Whitsunday Islands
Untouched but accessible, The Whitsundays are quintessentially Queensland. Perfectly placed for some laid-back beach time, a Great Barrier Reef encounter, a sailing adventure or some luxe resort relaxation, these 74 tropical islands are paradise found.
Recommended Experiences in Whitsunday Islands