Students of any age love dining & dancing on Boston Harbor with the skyline as their backdrop. Hornblower offers not only a safe venue for hosting large groups of young students, but also seemingly endless opportunities to teach and inspire. Perfect for field trips, proms, faculty events and more, let our expert event planners create an unforgettable experience for your students and staff.
Elementary & Middle School

Take the learning from classroom to the water! Our student cruises are a prime opportunity to learn about everything from history to science and anything in between. With awe-inspiring perspectives to encourage engagement and critical thinking, getting your students on the water is the perfect field trip.

High School

Our vessels offer a diverse range of experiences for your high school group. Host a magical prom or formal on the water, which will create memories your students will treasure forever. Need a space for a graduation that celebrates the graduating class' achievements? You'll find it here. In addition to special events, a student tour is the perfect opportunity to take learning from classroom to the water for learning moments on a variety of topics.

College

Whether you're looking for a venue for current students or alumni events, our vessels are the perfect fit. Host an elevated graduation ceremony, with the water as a scenic backdrop for the best photographs and memories or reunite with your close classmates on deck. With events ranging from casual student tour groups and alumni happy hours to formal celebrations and gatherings, Hornblower has the perfect space and atmosphere.

Dances

From homecoming to proms or any other formal, a yacht is the perfect venue for an unforgettable evening.

Reunions

Bring the whole class back together for a five-year, ten-year, or even twenty-year reunion. Reminisce while cruising your city.

Fundraisers

Whether it's a silent auction or alumni luncheon, meet your goal while treating everyone to a wonderful cruise.
Our Customers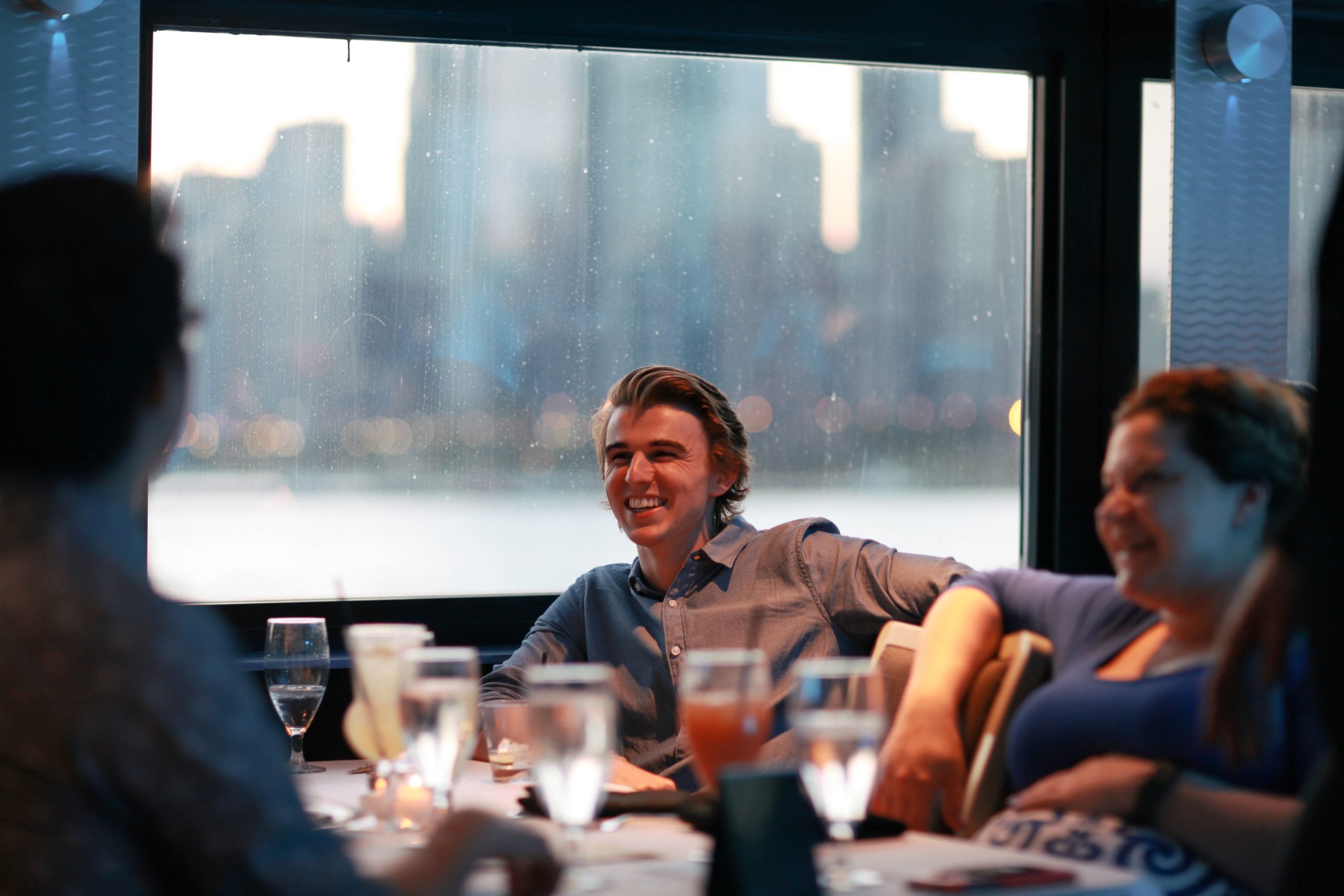 On behalf of the Thomas Downey High School Sober Grad committee and volunteers, thank you for the extra care and service overall! The check in was great and your security was amazing! The were very attentive and alert, and took the time to be preset on every level, perusing and actively watching the graduates. The chaperones all felt at ease saying that they made their job easy! We were all just able to relax and enjoy our time. The staff was very friendly, professional, and helpful. Again, thank you! This year's festivities went smoothly and the graduates genuinely had a great time. See you next year!
- Michelle Lu, Thomas Downey High School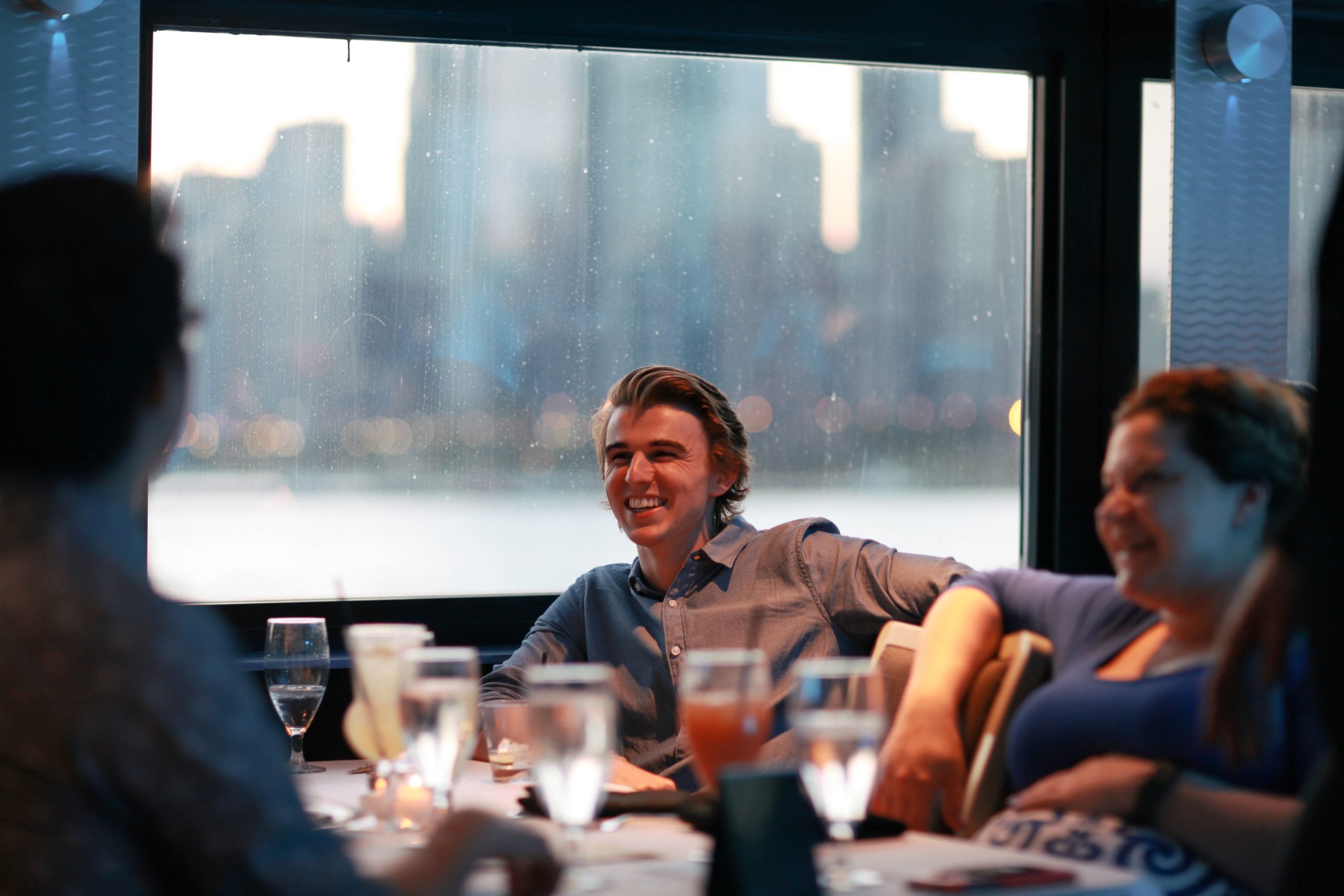 It was a very successful event. All the employees of Hornblower were fantastic, from our event planner (Elizabeth), to the captain (Miquel), to the security who helped check in our students, to the servers, and our event manager (Brandon). Our students were a bit worried about getting sea-sick on the boat, but once they got on the boat, and started taking pictures on the deck with all the lights and such, they really enjoyed themselves. The dance floor area was packed and lots of fun for them as well,the kids also enjoyed the top outside deck and the games provided. Overall, we were extremely satisfied with the event, and would highly recommend Hornblower cruises to other schools.
-Jennifer, Beverly Hills High