Plan Your Trip
Make Your Visit An Unforgettable One!
The what, where, and how of your Alcatraz Island visit.
Plan ahead for an enjoyable and comfortable experience by following these links to learn when to purchase your Alcatraz Island tour tickets, what to wear for a comfortable experience, how to get to Pier 33 Alcatraz Landing, typical weather, food & drink options, and fun things to do after your tour!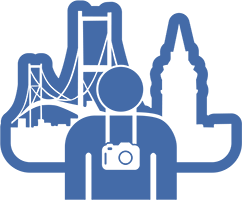 After Your Tour
Walk to nearby San Francisco cultural and culinary sites, then explore wine country and oceanside destinations.