Although our tours take place in some of the most exciting cities on the planet, it's our crew and team members who truly make the experiences so special and memorable. With our Crew Spotlight feature, we pay tribute to the incredible people who make up the City Experiences family.
Devour Tours joined City Experiences in October 2021—"an exciting milestone," cofounder Lauren Aloise says. "For me, the most rewarding experience I've had since joining the group has simply been getting the chance to work with a team of smart and passionate people. Being part of a bigger company and constantly learning from fellow industry professionals is my biggest motivation."   
Here's a look at how Aloise's career got started, how Devour Tours navigated the pandemic, and how the company came to join the City Experiences family.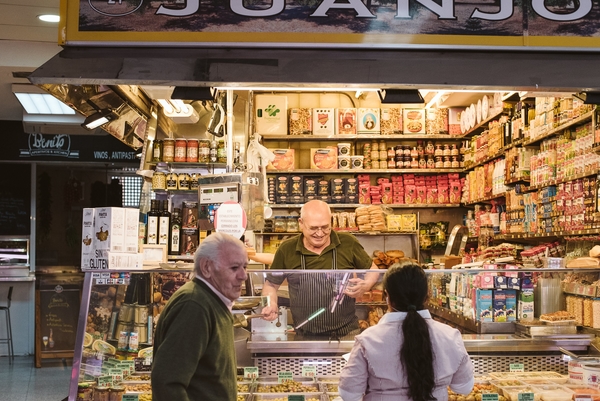 A food tour with Spanish roots 
Although Aloise and Devour only recently joined with City Experiences, the company's cofounder has a passion for connecting travelers to destinations through food—one that goes back a lifetime. Growing up, she developed a deep love for food and travel, and she turned that into a dream job while exploring the traditional food markets of Madrid.
During the economic recession, as Aloise watched Spanish shop owners and stallholders struggling to keep their small businesses and market stalls open, she saw a chance to both support a vital part of Madrid's vibrant culinary landscape and connect travelers to a quintessential part of Spanish culture. "We worked for nearly 10 years to take Devour Tours from an idea to a reality," she says.
The company launched in 2012, and Aloise began guiding visitors around the tapas bars and traditional markets of Madrid—a move that empowered and supported those independent shops, and businesses run by local families.
"The secret to a great food tour is not actually the food—it's the people," she says. "The local tour guide who knows the city's secrets, the unique personalities and mom and pop vendors we work with, and even the rest of the curious travelers in the tour group."
Expanding across the continent—and the Atlantic 
Europe being the foodie paradise that it is, Devour Tours quickly expanded to other cities in Spain, including Barcelona, Seville, and San Sebastian. From there, it was onward to Paris, Venice, and Rome, then across the pond to cities like New York, San Francisco and more. Guests could eat their way around Paris' Latin Quarter, or tour tapas bars and taverns in Seville—the only limit was their appetite.
Throughout all that growth, Aloise's dedication to supporting local communities continued, and her tours were designed around independent restaurants, family-run establishments, and small producers.
"The mission of a Devour tour is to connect our guests to local culture and people through food," she says. "We say that we want everyone to leave our tours with full bellies and full minds. It's this sense of connection that makes our tours so unique—it's not so much about the facts you'll learn or food you'll taste, but rather the feeling you'll walk away with."

The pandemic throws a wrench in the works, but only temporarily
Clearly, the approach was resonating with her company's clientele. "In 2019 we brought nearly 50,000 guests on tour and had exciting ambitions for the future," Aloise says.
Then came the worldwide pandemic. "Somehow we were able to keep up the momentum, and I believe that led us to the opportunity to join the team at City Experiences and Walks," she explains. "I am proud of the fact that we were able to rehire a lot of our team, and that we'll be able to achieve our vision of being the world's leading food-tour company.
Thanks in no small part to its cofounder's passion, drive, and knack for crafting unique, experiential tours, Devour Tours joined City Experiences in autumn 2021, and today it partners with City Cruises and Walks to create special itineraries blending food and local highlights. (Think: visiting the markets and restaurants of Venice in between gondola rides.)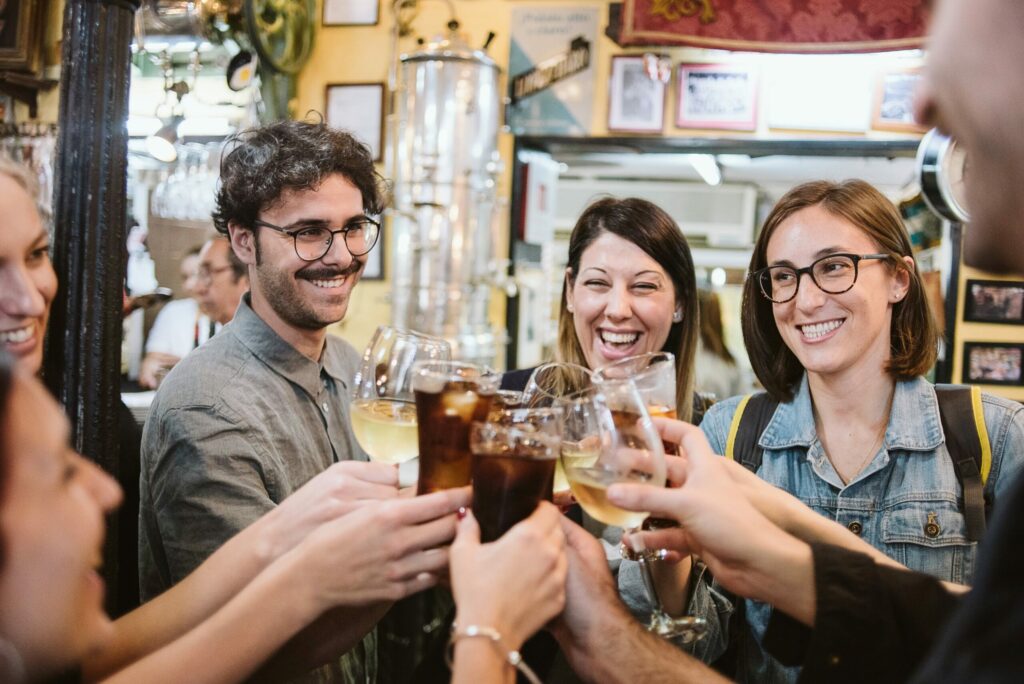 What's next for Aloise and Devour Tours?
Taking her company to new heights served as personal inspiration for Aloise: a reminder to continue her education, and to keep growing her passion. "The important thing is to keep pushing, keep learning, and never stop being curious," she says. "Sometimes we get so focused on the day-to-day that this can be hard to remember. But it's essential to keep innovating and learning."
That said, there's nothing wrong with revisiting the classics. Although Devour now has tours in 14 different global cities and counting, Aloise's favorite place remains the one where it all began.
"The north of Spain is a true paradise for food and nature lovers," she says. "I especially love visiting the region of Asturias in summer. It's green, cool, and filled with delicious local food. I order a cheese platter and bottle of the local dry cider my first night there, breathe in the mountain air, and open a good book!"