When you think of Athens, Greece, do you picture the Acropolis and its imposing facade, the Parthenon's massive columns, or the proud slope of Hadrian's Arch? If so, we don't blame you — Athens is, of course, one of the most important sites in ancient Greece, and a cultural hub of the country today.
However, if you don't also think of exciting new restaurants and cafes when you think of the city, you should start: As the New York Times recently noted, there is a "cultural revival and growing gastronomical scene that showcases the new dynamism" of Athens. The author explains how when Athenians were shut in during the pandemic, they weren't just hunkering down and watching Tiger King — in fact, many of the entrepreneurial citizens of Athens were hard at work, coming up with innovative ideas that manifested in a total of 272 new restaurants and hundreds more cafes and bars.
So, if you're planning on visiting Athens anytime soon, make sure you stop in for a few bites to eat between historic landmarks and ancient ruins. Not sure where to start? Don't worry — we've got you covered. Check out this short list of some of the best new restaurants and cafes in Athens, and don't forget to pack your appetite!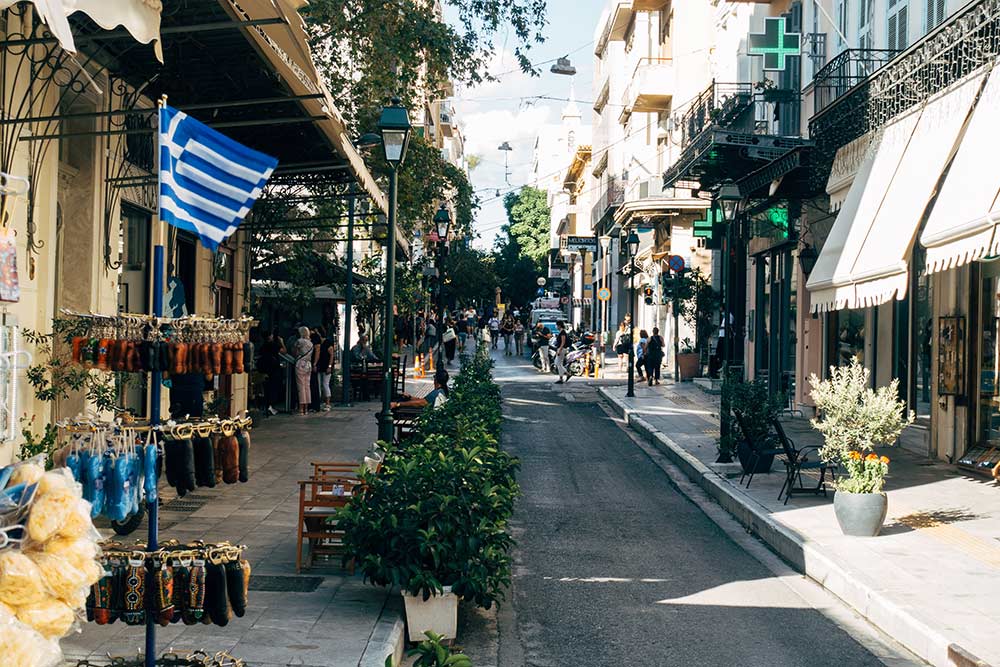 Soil – At Soil, you'll have the chance to take in a holistic gastronomic experience with a farm-to-table approach. Specially hand-made ceramic plates for each dish and ultra-premium hospitality aren't the only reasons to make the trip — according to the website, the chef's personal garden is a key part of Soil's kitchen, providing the cooks with rare Greek herbs, edible flowers, and fresh vegetables in a sustainable manner, which helps them tweak the menu depending on available ingredients and seasonality.
Proveleggios – For innovative cuisine in nearby Kerameikos, look no further than Proveleggios. "We make our own bread, our own pizza doughs, our own cheeses, our own beer, and the menu is fluid depending on what the kitchen is experimenting with every day," the eatery's website says. With a modern bar and background music, the restaurant aims to be a playground for cooks and guests alike: "Proveleggios is a surprise. Not just for you, but for us as well."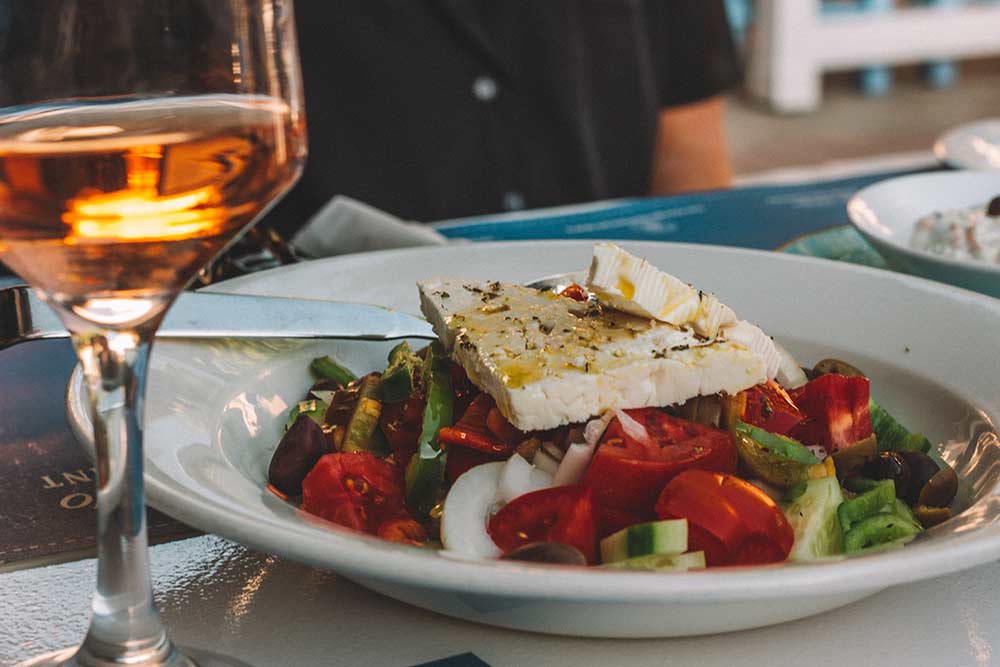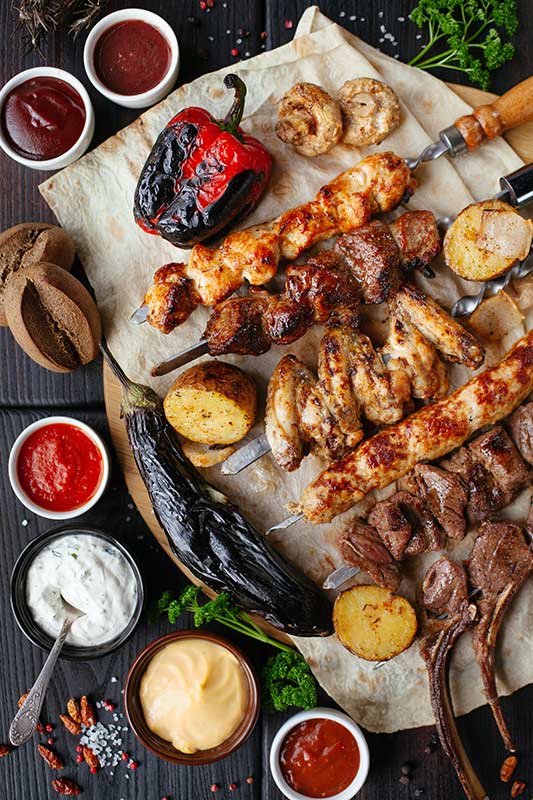 Tzoutzouka – In Rouf, head to Tzoutzouka for adventurous takes on traditional Greek fare, including rich ewe casserole in red sauce with homemade pasta and spicy hard cheese, an assortment of pasta dishes, and plenty of delicious vegetables.
Attic Urban Rooftop – If you're in the mood for a drink with a view, you need to check out Attic Urban Rooftop in the bustling Monastiraki district, the heart of Athens. Kick off the day with a mellow brunch and a few cups of coffee or spend the afternoon trying out the signature cocktails while taking in a gorgeous sunset. Dinner items include a variety of small plates to snack on while you drink, as well as larger format meals including pasta, risotto, and a slew of beef and chicken mains.
Gastone – At Gastone, you'll enjoy Mediterranean staples such as Greek salad and burgers, but the menu doesn't stop there — there's also a smattering of elevated street food in a lively retro setting. The New York Times suggests snagging the crispy pork sandwich and a twist on tzatziki made with Gorgonzola cheese, while online reviewers raved about the loukoumades (hot doughnut balls drizzled with honey).
Now, if you're new to the city and don't just want to eat and drink the whole time, we'd recommend starting off your stay with the Best of Athens City Tour: First Entry Acropolis Tour, Ancient Agoras & Plaka Walk. You'll enjoy the top archeological highlights of the city in a single morning with a small group and an expert local guide. Get ready to explore the Parthenon before most of the crowds show up, see the iconic Temple of Hephaestus in the Ancient Greek Agora, and lose yourself in the winding streets of Plaka.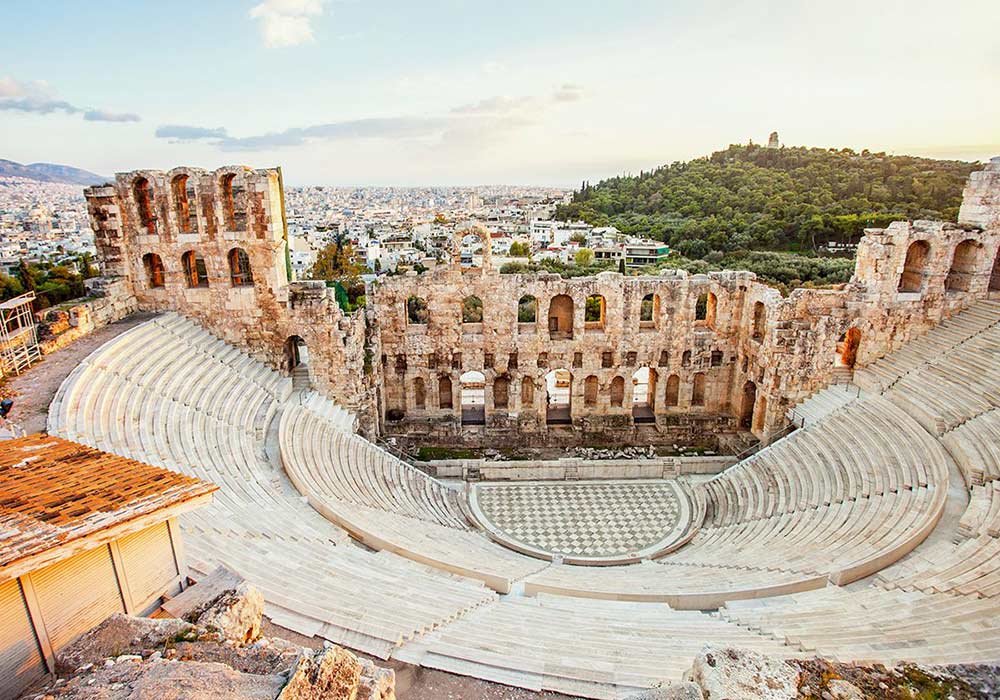 For a more in-depth Athenian experience, you can't beat embarking on Ancient Athens Uncovered: Skip-the-Line New Acropolis Museum Tour & Ancient Olympic Stadium. This combo of a tour of the New Acropolis Museum with a visit to the home of the first modern Olympics (the Panathenaic Stadium) is a must for fans of history and architecture, since you'll get premium access to famous carvings such as the Parthenon Marbles and Caryatids, and an exclusive walk on a sporting field that has been hosting athletics for over 2,300 years.