City Cruises Long Beach
Experience the best of Long Beach with City Cruises! Enjoy a variety of dining cruises or book a private event on the beautiful harbor and take in picturesque views of Southern California's world-famous beaches and harbor views.
Recommended Experiences
in Long Beach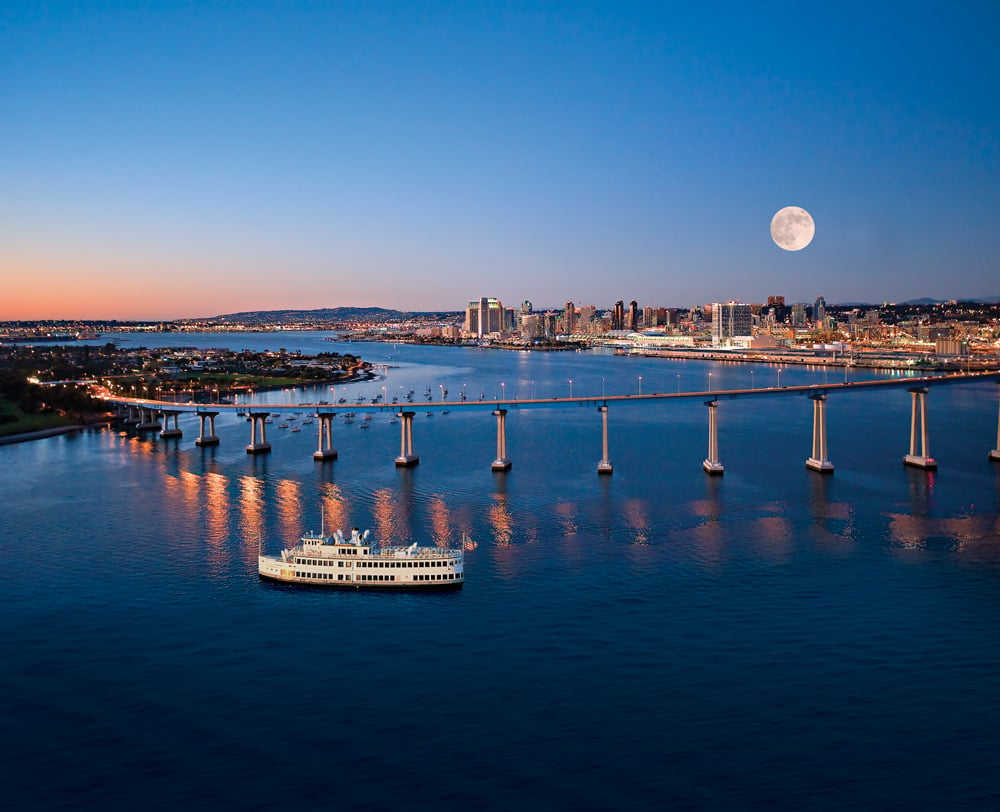 Top Things to Do on Coronado Island
June 27, 2022
Coronado Island has been a favorite travel destination for over a century, drawing in visitors from around the world. Situated in San Diego Bay, this incredible island offers a rich
Frequently Asked Questions
What are the top cruises in Long Beach?
More about the best boat tours in Long Beach
Boat rides in long beach range from sightseeing to whale watching and dining cruises! Whale watching is a popular activity in Long Beach, as the city is located on the migratory path of several species of whales. Sunset cruises are also popular, as they offer stunning views of the city skyline and coastline.
Are private boat charters in Long Beach available?
Which landmarks and famous sights can you see on a Long Beach cruise?
Some of the most popular landmarks and attractions that you may have a chance to see on a Long Beach Cruise include:
The Queen Mary
Aquarium of the Pacific
USS Iowa Battleship Museum
The Pike Outlets
Long Beach Convention Center
Shoreline Village