Recommended Experiences
in Newport Beach
What People are Saying

Enjoying the dinner cruise for my beautiful wife, Vivianna's, birthday celebration! - Scott Collins
Very nice sunset cruise. We did a business event buffett dinner with full bar. Nice boat with top deck for dinner and bottom deck fir entertainment. Personnel very friendly and attentive. Great views of Island and harbor. - Michele Pellizzon
SO MUCH FUN!! we had a blast on the brunch cruise. I was really surprised at how nice the boat was. Super clean and pretty. The staff and service was outstanding. When they say bottomless mimosas they are not messing around. Our server Andre made sure our champagne glass was always full, no matter where we were on the boat he would show up like magic filling those glasses. The food was surprisingly great, I expected a boring buffet but everything was so fresh and tasty. Lots of choices with something for everyone. The cruise was just long enough, plenty of time to eat and drink and enjoy the ship, but not too long so that people were getting sloppy drunk. It was totally worth every penny, and we will totally go again next time we visit Newport. It was the highlight of our trip. Even our local family thought it was a blast. - Karissa B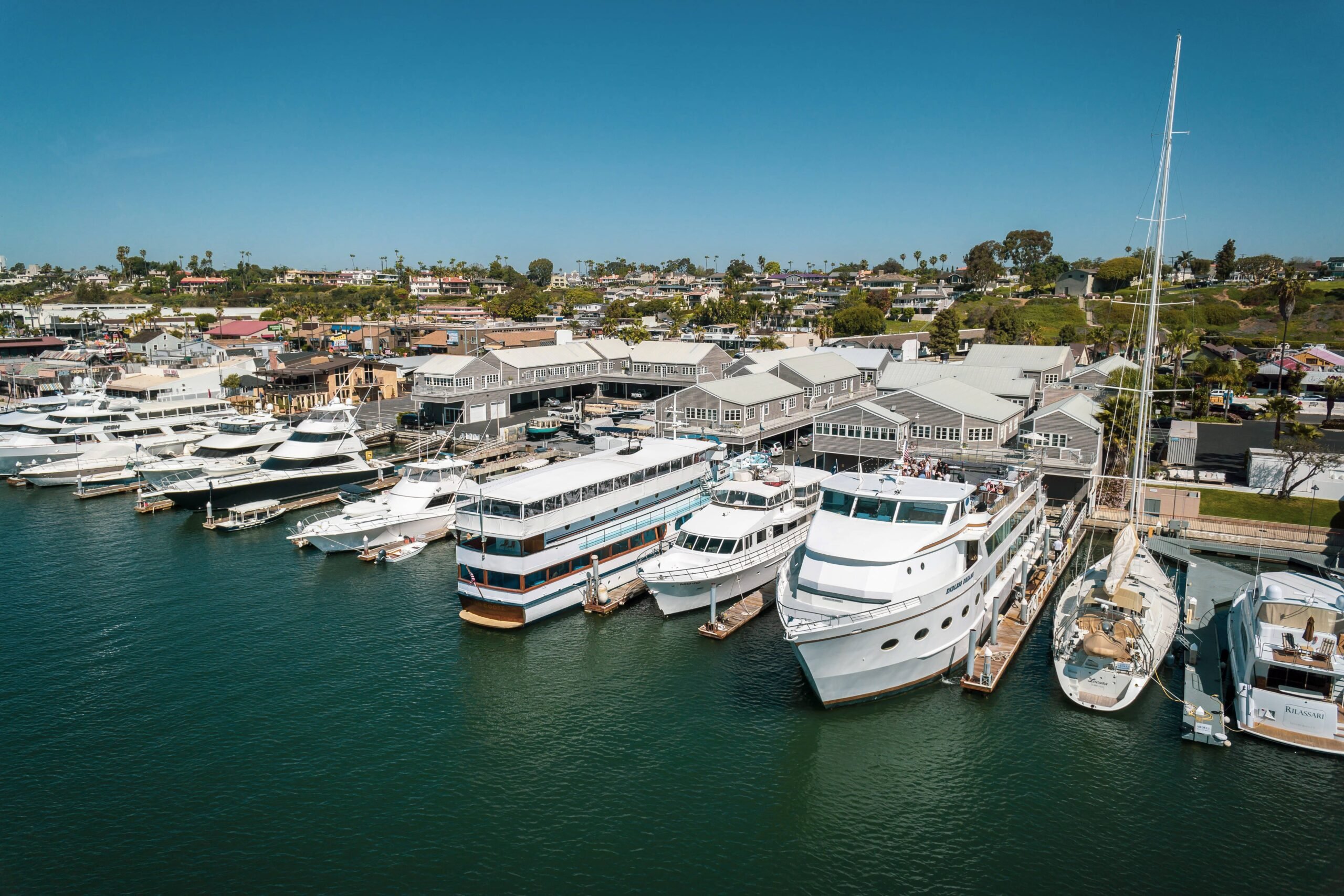 Frequently Asked Questions
What are the top cruises in Newport Beach?
More about the best boat tours in Newport Beach
Newport Beach is home to some of the best boat rides in Orange County! A sunset cruise on Newport Harbor is something everyone should experience. Whether it is a cocktail cruise or a dinner cruise, great memories will be made! A sightseeing cruise in Newport Beach is also a wonderful way to spend an afternoon. There are many different options to choose from, so there is sure to be a perfect cruise for everyone. Another great option for a boat ride in Newport Beach is taking a charter out for the day.
Are private boat charters in Newport Beach available?
Which landmarks and famous sights can you see on a Newport Beach cruise?
To start, you are doing the cruise in Newport Harbor itself! See the Balboa Pavilion from a brand new perspective. Whether you do a day or night cruise in Newport Beach, many other spectacular views await! There are also many beautiful privately owned yachts throughout the entire Harbor to see.