City Cruises Newport Beach
Experience the best of Newport Beach with City Cruises! Enjoy a variety of dining cruises or book a private event on the water and take in picturesque views of Southern California's pristine harbor.
Recommended Experiences
in Newport Beach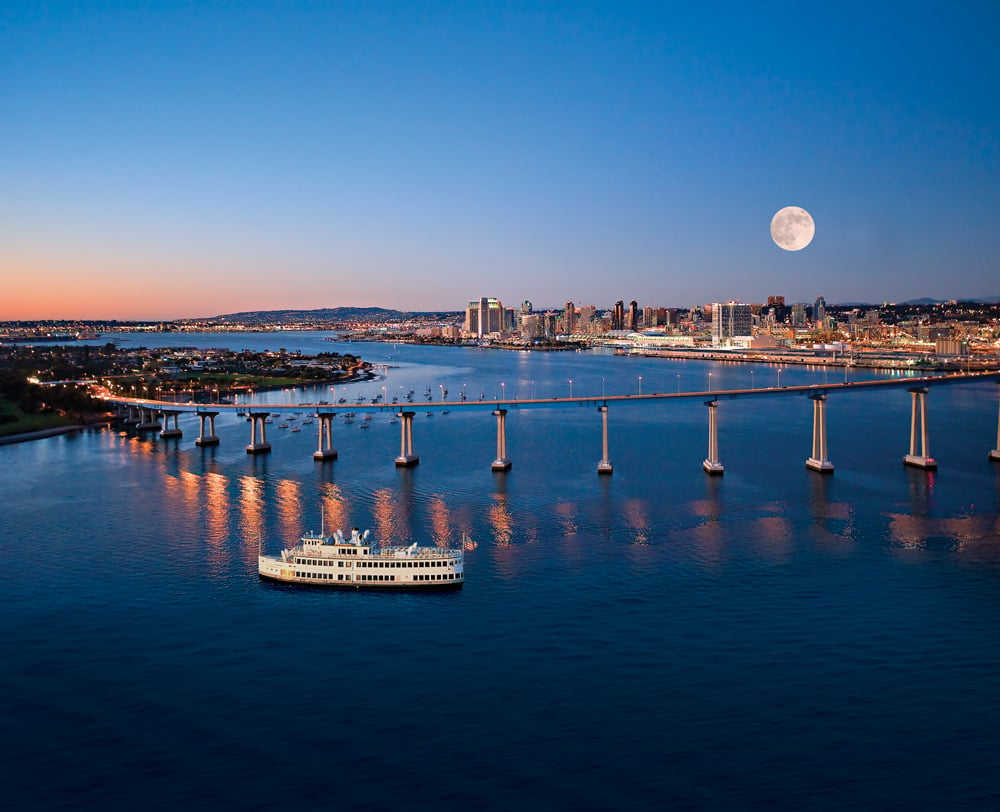 Top Things to Do on Coronado Island
June 27, 2022
Coronado Island has been a favorite travel destination for over a century, drawing in visitors from around the world. Situated in San Diego Bay, this incredible island offers a rich
Frequently Asked Questions
What are the top cruises in Newport Beach?
More about the best boat tours in Newport Beach
Newport Beach is home to some of the best boat rides in Orange County! A sunset cruise on Newport Harbor is something everyone should experience. Whether it is a cocktail cruise or a dinner cruise, great memories will be made! A sightseeing cruise in Newport Beach is also a wonderful way to spend an afternoon. There are many different options to choose from, so there is sure to be a perfect cruise for everyone. Another great option for a boat ride in Newport Beach is taking a charter out for the day.
Are private boat charters in Newport Beach available?
Which landmarks and famous sights can you see on a Newport Beach cruise?
To start, you are doing the cruise in Newport Harbor itself! See the Balboa Pavilion from a brand new perspective. Whether you do a day or night cruise in Newport Beach, many other spectacular views await! There are also many beautiful privately owned yachts throughout the entire Harbor to see.