City Cruises San Diego
Experience the best of San Diego with City Cruises! Enjoy picturesque skyline and marina views on a variety of dining and sightseeing cruises, book a private event on the San Diego Bay, or get out in the open ocean for a whale watching tour.
Recommended Experiences
in San Diego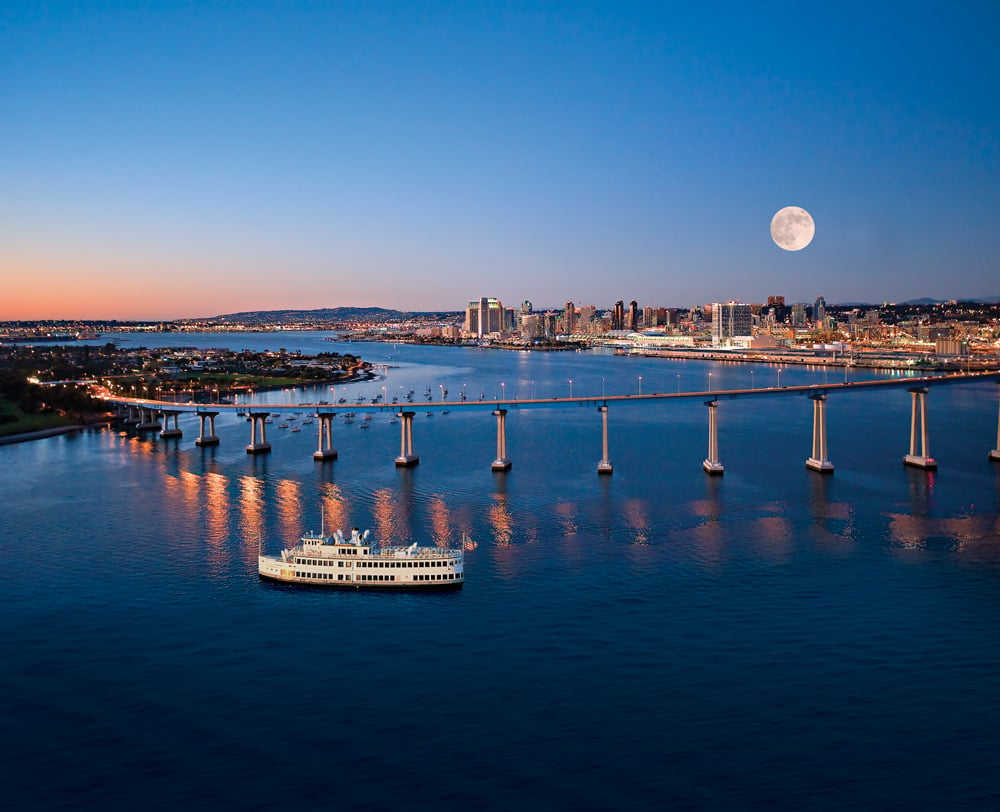 Top Things to Do on Coronado Island
June 27, 2022
Coronado Island has been a favorite travel destination for over a century, drawing in visitors from around the world. Situated in San Diego Bay, this incredible island offers a rich
Frequently Asked Questions
What are the top cruises in San Diego?
More about the best boat tours in San Diego
The best boat tours in San Diego range from dining cruises to harbor tours and whale watching! San Diego is home to some of the best whale watching tours in the world. Dining cruises, including brunch and dinner, are also some of the most popular options. If interested in dining, a sunset dinner cruise on the San Diego Bay is truly unforgettable. You will get to see the skyline and enjoy a three-course meal as the sun sets. Not to mention the Coronado Bridge! For more sightseeing focused cruises, a tour of the harbor is a fantastic opportunity to soak in views and take lots of photos to share.
Are private boat charters in San Diego available?
They sure are! Examples of private boat charters include:
Which landmarks and famous sights can you see on a San Diego cruise?
On a San Diego cruise, you will experience some of San Diego's most iconic landmarks. This includes the Coronado Bridge, Cabrillo National Monument, and the USS Midway Museum. You can also get a great view of the cityscape from your cruise ship. This is one of the best views you can find to see Downtown San Diego!