STATUE CRUISES TICKET OPTIONS
Purchase tickets to visit the Statue of Liberty National Monument and the Ellis Island National Immigration Museum. Reserve your tickets to guarantee access to the Statue of Liberty Crown and Pedestal. The only way to guarantee access to the interior of the Statue of Liberty National Monument is to book in advance. Buy Tickets for the Statue of Liberty, Tickets for crown of the Statue of Liberty & Ellis Island (Ellis Island National Immigration Museum)
ROUND TRIP FERRY SERVICE
ELLIS ISLAND IMMIGRATION MUSEUM
STATUE OF LIBERTY MUSEUM AND GROUNDS
AUDIO TOUR
ACCESS STATUE OF LIBERTY PEDESTAL
ACCESS STATUE OF LIBERTY UP TO THE CROWN
ACCESS ELLIS ISLAND'S HARD HAT TOUR
RESERVE TICKET
Buy
PEDESTAL RESERVE TICKET
Not Available
CROWN RESERVE TICKET
Not Available
HARD HAT RESERVE TICKET
Buy
Buy
PERTINENT INFORMATION
Reserve Crown tickets restrictions: *Children under 48" are restricted from access to the crown. 1 Adult must be present for each group of 4 children.
Note: When choosing your reservation date and time, this is your entry into the Security Facility and not a specific ferry departure. Ferries depart from 8:30 a.m. to 5:00 p.m. approximately every 20-35 minutes.
* Children under the age of 17 must be accompanied by an adult.
AUDIO GUIDE
Audio tours are included with every ticket purchase. The Audio Tours are available for the Statue of Liberty National Monument and Ellis Island.The Audio Tour is available in Arabic, English, French, German, Hindi, Italian, Japanese, Korean, Mandarin, Portuguese, Russian and Spanish.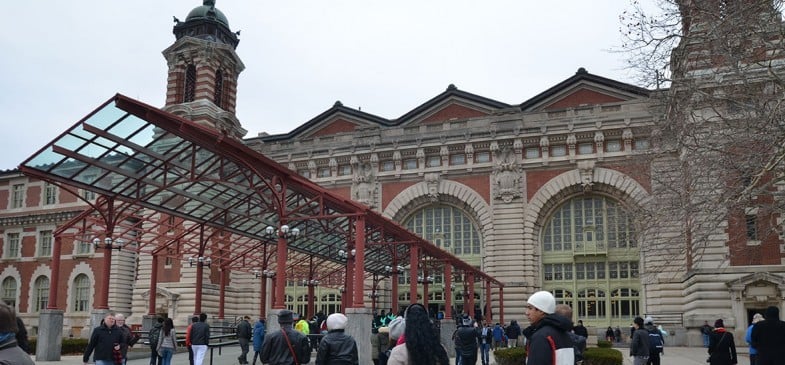 ELLIS ISLAND ACCESS INCLUDED WITH ALL TICKET OPTIONS
More than 12 million immigrants entered the United States through Ellis Island, the nation's chief gateway during the years 1892 to 1954. Today, over 100 million Americans can trace their ancestry to the immigrants who crossed this island before dispersing to points all over the country.
Following restoration in the 1980s, this building reopened as the Ellis Island Immigration Museum, a symbol of this nation's immigrant heritage. The museum exhibits chronicle Ellis Island's role in immigration history, and view it in the context of its time and the still broader context of four centuries of immigration to America.The hard hat tour is on Ellis Island.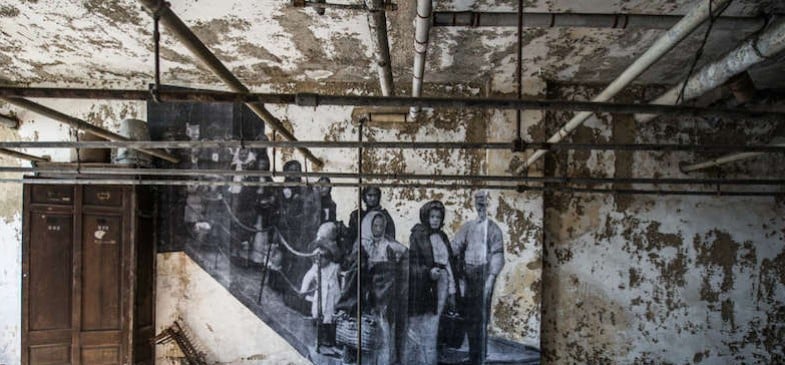 HARD HAT TOUR & JR EXHIBIT
Your ticket includes: Round trip ferry transportation and access to the grounds of Liberty Island and Ellis Island, an Audio Tour of Liberty and Ellis Island and a 60-minute guided tour of the South Side of Ellis Island – exclusive only to the Hard Hat Tour where you will experience "Unframed – Ellis Island", an Art Exhibit by French Artist JR.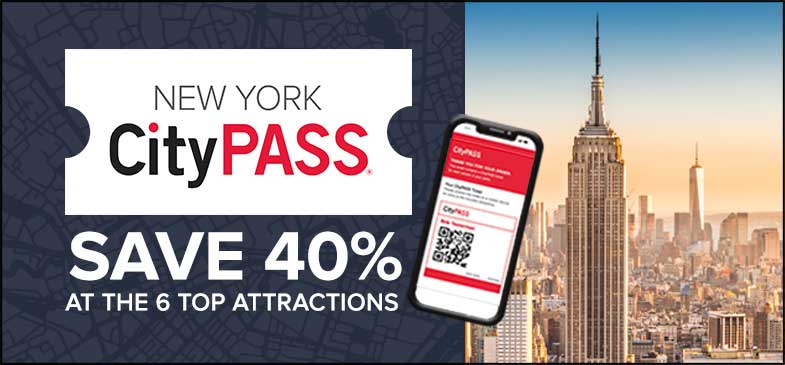 CITYPASS
Sightseeing in NYC? Save 40% on Reserve Ticket admission to Statue of Liberty & Ellis , plus 5 more top New York attractions. Visit the attractions at your own pace, in any order, over a 9-day period. Save time: Purchase online for immediate delivery to your mobile device.