Recommended Experiences
in Sacramento
What People are Saying

If I could give 10 stars I would. Kenneth Dunn was the bartender and he was so amazing, I can't even describe how amazing he was. His manager, Phillis, knows how to manage people. What an amazing experience! A great price for an amazing night. Thank you, Kenneth for making it the best night on my vacation! And Denise, the captain, was so friendly, too! So happy I got to chat with her! This place deserves 100 stars. - Kasea Steele
Booked the whole boat for a business anniversay celebration and everything was perfect! We loved every moment! - Barbara Campbell
Excellent tour and definitely worth your $'s and time. Cruise director very knowledgeable of local history and entertaining too. Truly a worth while destination for Old Sacramento . We'll be taking other family members. - Sonja Spatola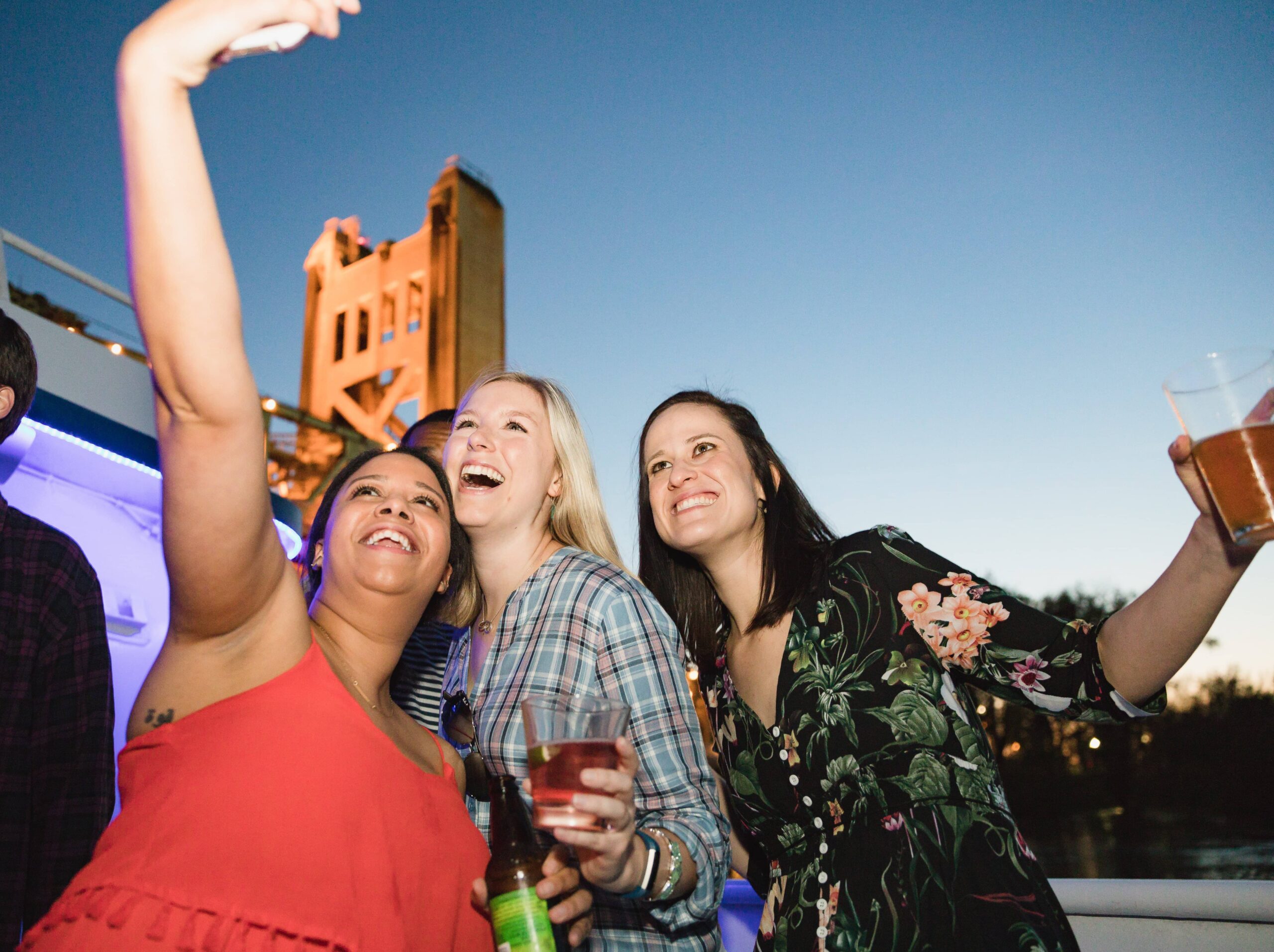 Frequently Asked Questions
What are the top cruises in Sacramento?
More about the best boat tours in Sacramento
A Sacramento boat tour is definitely worth it! You'll get to see the city from a different perspective and learn about its history and culture. Plus, the views of the river and skyline are simply beautiful. The best boat cruise in Sacramento is the River City Sunset Cruise. You'll get to see the city skyline as the sun sets, and it's a simply beautiful experience.
Are private boat charters in Sacramento available?
Which landmarks and famous sights can you see on a Sacramento cruise?
Some of the most popular landmarks and sights that can be seen on a Sacramento cruise include Delta King, the I Street Bridge, the Tower Bridge, and the Air Force Docks. There are also historic river cruises available to hear narration on the history of Sacramento itself!