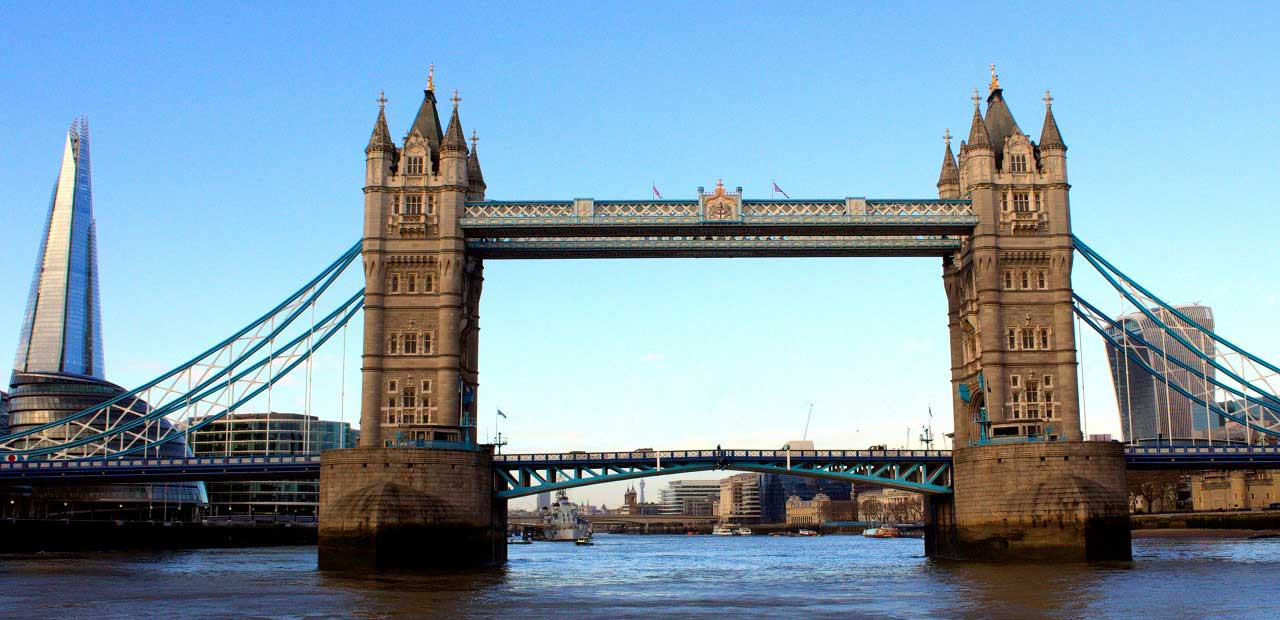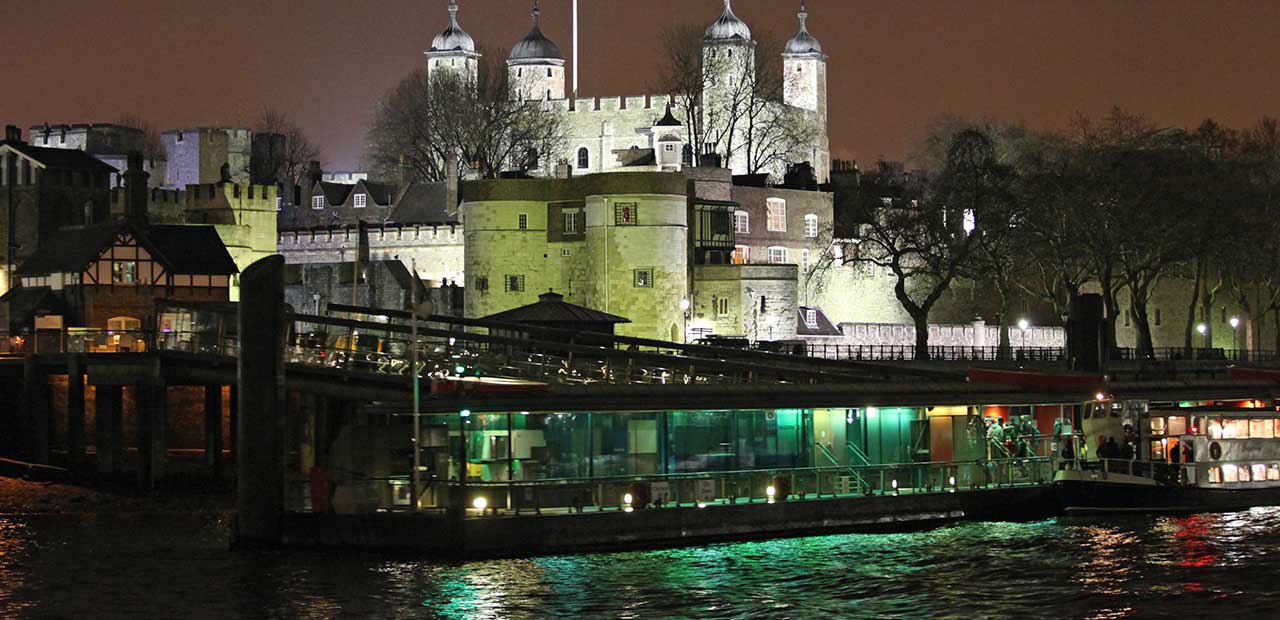 THE CITY & TOWER BRIDGE CITY GUIDE
The City of London and Tower Bridge River Cruise
Free Tours by Foot will take you through the oldest streets in London – from the Roman settlement 2,000 years ago – to the newest (and tallest!) buildings in all of Europe.
Here is what you will see on the tour:
North bank
Just a moment or two after passing under London Bridge, look carefully between the buildings and you'll see rising up another famous landmark which marks the site of the start of the Great Fire of London in 1666. Simply called The Monument, it is topped with a spectacular golden fireball.
Behind you'll see several of the City of London's skyscrapers crowding the skyline. The most distinctive of them at present is nicknamed the Gherkin. Looking more like a large bullet, it is covered in a spiral pattern of tinted glass which adds to its distinctiveness.
A little further along, right on the water's edge is a distinctive, arched, red brick building with weathervanes on its roof that give away its original purpose. It was Old Billingsgate Market, the building that housed London's fish market.
Further along, the equally distinctive shape of one of London's oldest buildings comes into view. The Tower of London. Its four turrets have made it a riverside landmark for a thousand years. And also a place many feared to visit as it was more than likely they would not leave it alive! And probably not in one piece. The Traitors Gate which can be seen from the river, is where many of those unfortunate souls where taken into the Tower on a one way trip to the executioner, by way of the torture chambers.
Crossing the river beside the Tower is one of the world's most famous bridges, Tower Bridge. Of course its most famous feature is that it opens to allow tall ships to pass through. But when closed it almost seems to guard the river entrance to the city from the sea.
South Bank
Dominating the south bank and indeed the capital, London's sightseers cannot fail to see what is Europe's tallest building, the 310 metre high Shard. The public viewing areas on floors 68, 69 and 72 are almost twice as high as any viewing platform.
On the river almost directly in front of the Shard is the battleship, or more accurately light cruiser, the HMS Belfast. She has been moored here since 1971 and is now part of the Imperial War Museum after an illustrious career in which she took part in several significant battles. Her mighty guns were capable of hurling a 500llb shell over 14 miles.
Further along the bank lies another distinctive, helmet shaped building. This is the office of the Mayor of London, the new County Hall.