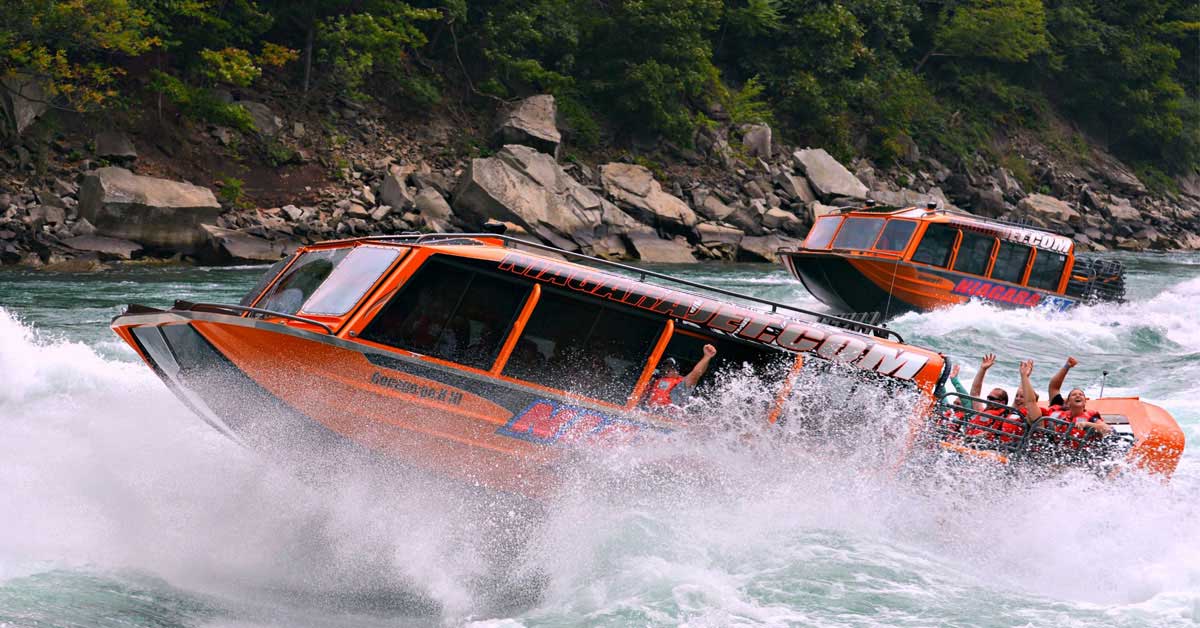 Niagara Jet City Cruises
You'll roar for more after riding on Niagara Jet City Cruises (formerly Niagara Jet Adventures) in Youngstown, NY. We put the pedal to the metal and the volume to 11 as our Captain's blast their favorite playlist as they take you on a fun, up-tempo journey along the Class 5 rapids in the Niagara River. Sit back and relax? Not on this boat tour, which is no ordinary ride. True to its name, Niagara Jet is fueled with adventures —a thrill a minute as you scream across the mighty whirlpool rapids, with a few exciting turns and 360-degree spins thrown in along the way.
Get wet (actually, get soaked), or stay dry – the choice is yours! It's a "must-do" experience for any visit to Niagara Falls USA and the surrounding region.