Client entertaining is a significant part of ensuring the business relationship is maintained. By entertaining a client, you're letting them know you appreciate their support and business. The below guide will offer advice on improving client entertainment so the client feels appreciated.
Client entertainment can be tricky as it can cost a significant amount of time and money. However, clients are always appreciative when you spend time with them. They're typically happy to get a break from their office, and it's an excellent way for you to learn more about them and their business.
What Is Client Entertainment?
Entertaining clients allows you to build a better relationship with your client. This entertainment can consist of you taking the client out for a meal, scheduling an activity with them (such as an afternoon or evening on a yacht), etc. The goal of entertaining clients is interacting in a fun environment outside the typical workplace.
How to Entertain Clients: Options for Locations
One of the more challenging parts of entertaining clients is deciding where to take your clients, especially if you are beginning to build a relationship and don't know the client yet. Some locations work for all clients, regardless of who your client is. However, it's important to make your guest feel comfortable. So, if your client does not drink, don't organize happy hour during the week.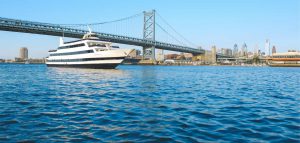 Book a Corporate Event on a Yacht
If you want to impress your client (or clients), you can book a yacht for a few hours. These yachts typically provide food and drinks, so you can focus fully on your client while enjoying the views. This is a great option regardless of the number of clients you're entertaining (one or ten). It provides a relaxing atmosphere where you can get to know your client better. Everyone enjoys being on the water, especially when the weather is pleasant.
Most major cities have corporate events on the water. For example, plenty of Newport Beach corporate events on the water are available for you to pursue during a client entertainment session. Or other City cruises destinations such as:
Schedule a Reservation at a Local Restaurant
Perhaps your client is only in town for a short time. If that's the case, you can consider reserving a time slot at a local restaurant for lunch or dinner. Discussing goals over a meal is a great way to build a relationship. The environment is more casual than a meeting room or office, and both parties will enjoy the provided meal.
Ensure you're selecting a restaurant that is quiet so that you can hear your client well. Otherwise, if you select a loud, trendy restaurant, your client may feel frustrated if they have to repeat their words.
Host a Dinner at Your Home
Providing a meal at your home is another excellent way to build a relationship with your client. This option is great for larger clientele, as it shows them your human side. Allowing them to meet your family and preparing a meal for them in your home offers a more intimate setting. They know it's a special event, as not everyone can experience your home.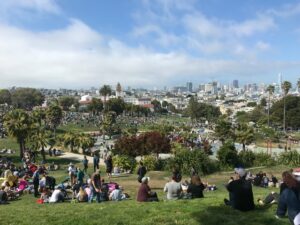 Do Something Active
If you know your client a little bit better and they enjoy staying active, you can invite them to go hiking or walk in a nearby park. By selecting an activity that fits their lifestyle, you're showing that you are willing to put in the effort to get to know them and show your appreciation for their business.
Plus, parks and hiking trails offer pretty views away from the constantly noisy world. Hiking alongside a client allows you to communicate without typical office distractions.
Ways to Improve Client Entertainment
Now that you have some ideas on where to take your client, you'll want to put these tips into effect to help you make the most of your time. These tips will benefit you and the client, so keep them in mind if you're trying to improve client entertainment.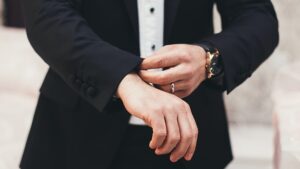 Dress Appropriately
Of course, it makes sense to dress in a nice outfit for office meetings. However, it's also best practice to dress appropriately for client entertainment. You want to make a good impression on your client by showing that you take their time seriously. Head to business meetings with appropriate clothing, such as a button-down shirt and slacks.
Appropriate clothing will change based on the activity that's chosen. However, even if you're hiking together, you can still look put together. Avoid baggy sweats, and instead, opt for a coordinated outfit that is fitted.
Plan the Activity
Your clients may fly into the area from other states or countries. So, it's essential to plan the activities a bit ahead of time for client entertainment. This planning shows organization skills and impresses more than a spur-of-the-moment plan. Plus, you won't be wasting the client's time by trying to figure out a plan last minute.
Make sure to reserve tables, activities, and more beforehand. Avoid taking your client to the same place every time.
This does not mean you can't have a flexible itinerary, as canceling reservations is easier than waiting until the last minute to schedule activities.
Learn About Your Client
While you'll learn more about your client when they visit, getting to know your client's background and interests is essential before they arrive. By preparing this information, you can create a more fitting activity list. For example, if they have a blog on cooking, you can take them to a cooking class.
Again, this shows that you've taken the time to learn about the client. Making the client feel important will help create a better relationship. As a bonus tip, don't talk shop unless your client brings it up. You don't want to come across as if you're trying to sell them something. Instead, start the conversation with your client's interests, such as your client's volunteering activities.

Avoid Being on Your Phone
When entertaining clients, it's important to note that this is important face-to-face time with them. This is the time when you should put your full focus on your client. If you can, put your phone away. Alert the workplace that you'll be with the client during this time so they can handle business at the office without you. Leave your phone on silent and let the office know to only call or text you in a dire emergency. Then, make sure to listen carefully to what your client is saying.