Corporate Events in Washington DC
Hornblower delivers VIP service, delicious food, quality entertainment and breathtaking views. Host employees, clients, and partners on venues that are like nothing you'll find on land. Contact our expert event planners and they'll help create a customized corporate event from start to finish.
HOLIDAY PARTIES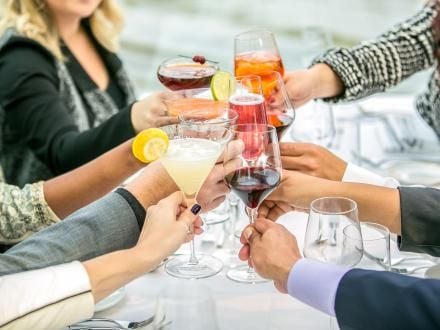 Holiday Parties
'Tis the season for a good time! Regardless the holiday or time of day, our vessels are the perfect fit for your next shindig. With customizable décor and package options, you and your team, department or whole office are set for a good time.  Get married by our captain for $500 onboard!
TEAM BUILDING & EMPLOYEE OUTINGS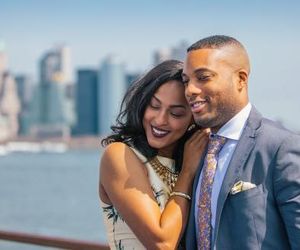 Team Building & Employee Outings
Your team works hard every day.  Celebrate a big achievement on the water, or grow together as a team. With open air on the outdoor decks and a fresh view of your city, your co-workers and employees will be refreshed and ready to take on your next big challenge together.
CLIENT MEETINGS & EVENTS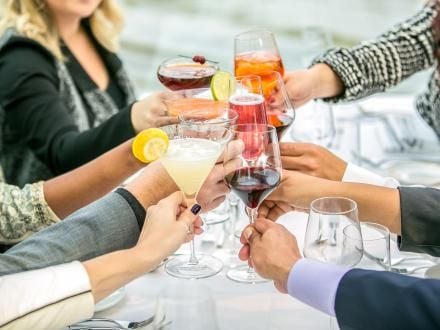 Client Meetings & Events
Take this meeting to the water! Try a new approach to your client meeting and show them a new view, whether they're locals or visiting from out of town. With impressive vistas, a novel experience will make your client's takeaway impression incredibly memorable.
Let's start planning today!
Plan the perfect corporate event in Washington DC with City Cruises! Fill out the form to connect with our expert event planners.
Make your Washington DC corporate event a dream come true. Our team will help you create your ideal venue. We're here to make your corporate event on the water an unforgettable experience