Possibly the city's most celebrated holiday, St. Patrick's Day in Chicago draws visitors from all over the US and the world. Chicago has emerged as the fourth largest Irish city in America and with such a great number of residents, there's certainly a lot to do for St. Paddy's in Chicago, but let's take a look back on how it all got started.
The First Chicago St. Patrick's Day Parade
The first St. Patrick's Day parade came to Downtown Chicago on March 17, 1843. Beginning on Clark Street, Grand Marshal, "Smiling John" Davlin led the first attendees down Michigan Avenue and into St. Mary's Catholic Church for mass. The tradition continued until 1896, after which it suddenly ended for unknown reasons. 
In 1956, Mayor Richard J. Daley officially resurrected the Loop's St. Patrick's Day parade with the explicit intention of celebrating Chicago Irish heritage. And so, the Downtown parade continues to today, along Columbus Drive between Balbo Drive and Monroe, and is still led by the famed Shannon Rovers Irish Pipe Band, as it was in 1956.  
The Green River
The famous dyeing of the Chicago River first occurred in 1962 and is purported to have been inspired by Stephen Bailey of the Chicago Journeymen Plumbers Local 110, who noticed that dye used to detect if pipes were leaking had left a colleague's overalls bright green. The dye itself is actually orange, surprisingly, but when it mixes with water it turns a beautiful emerald green. This tradition is unique to Chicago with approximately 400,000 spectators crowding the banks of the Chicago River to marvel at this.
The Chicago River dyeing originally used 100 pounds of dye that would keep the river green for days, but now 40 pounds of a very secret (but eco-friendly) recipe is used, and the river only stays green for about five hours.  Chicago lore has it that revealing the details of this would be compared to "telling where the leprechaun hides its gold."  Get front-row seats to this iconic holiday tradition while taking in incredible views of the city's architecture. Sit back and relax to traditional Irish tunes while cruising along the St. Patrick's Day River Dyeing Cruise.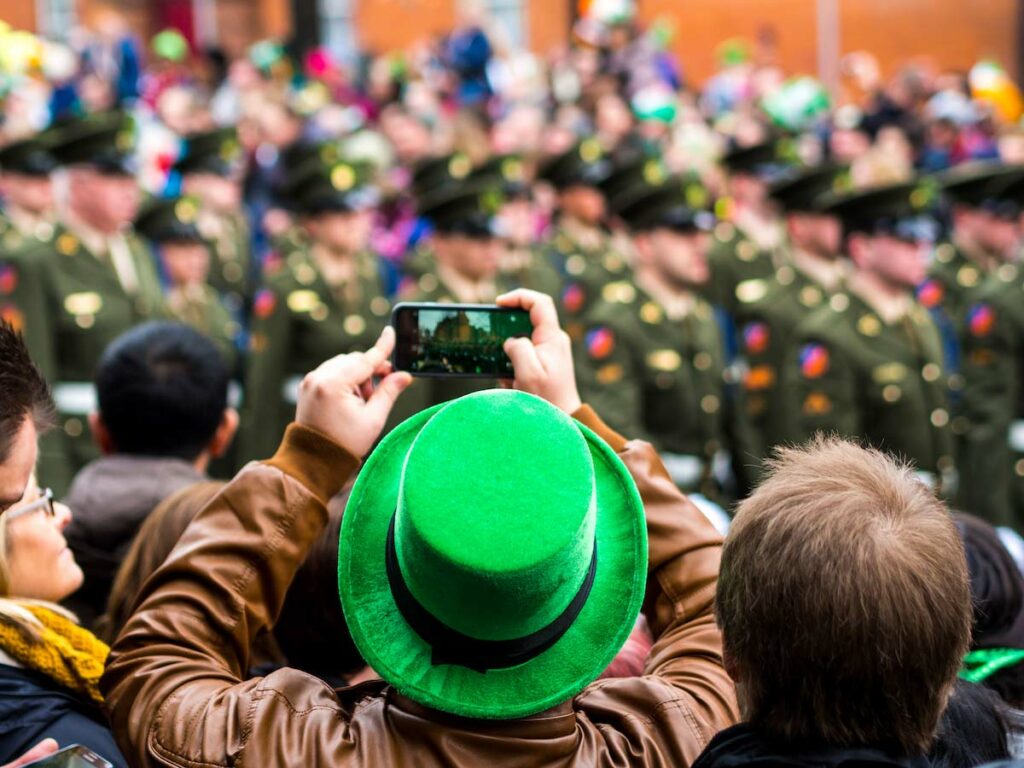 Chicago Actually Has 3 St. Patrick's Day Parades
In addition to the Downtown parade, Chicago also hosts the South Side Irish Parade and the Northwest Side Irish Parade. 
The South Side Irish Parade runs down Western Avenue between 103rd and 115th Streets and is supposed to have begun when two neighbors decided that their children needed something to do to celebrate St. Patrick's Day. The first South Side Parade began in 1981 and continues to be very much a neighborhood affair with Irish step dancers, bands, and a parade queen. 
The Northwest Side Irish Parade runs through the Norwood Park neighborhood down Neola Avenue from William J. Onahan School to Northwest Highway, then down Harlem Avenue. Celebrations include local live music, delicious corned beef and cabbage, and green beer, of course.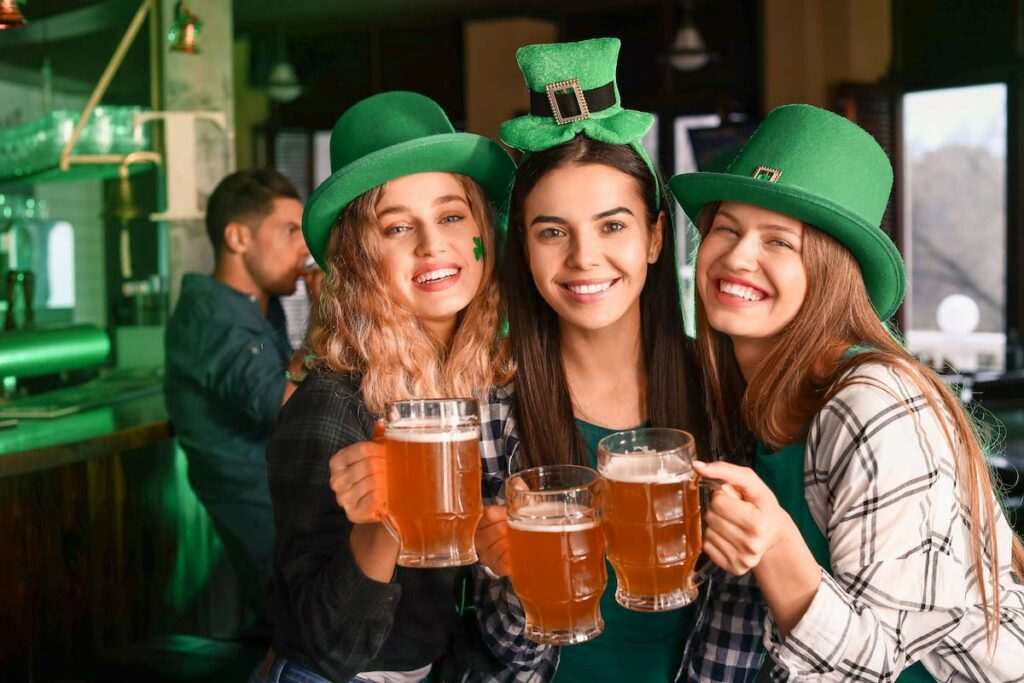 Chicago's Famous Irish Pubs
Much like its Irish population, Chicago is home to a high concentration of traditional Irish pubs, many of them going back nearly a century or more.  
Shinnick's Pub in the South Side Bridgeport neighborhood has been around just as long as the first St. Patrick's Day parade, dating to the early 1890s. The amazing mahogany back bar dates from the original construction and has seen a lot of celebrations over the years. 
Kelly's Pub has been a Lincoln Park local favorite since 1933, opening shortly after Prohibition was repealed. Bank robber, John Dillinger, supposedly once had a pint in Kelly's Pub. With its original back bar and cabinetry, it's truly a step back in time.
More Chicago Irish History
 If you want to learn about Chicago's Irish history and modern Ireland all year round, it's always worth a visit to the Irish American Heritage Center (IAHC) whose "mission is to cultivate the cultural bonds of the Irish and Irish Americans to Ireland through gatherings and festivals and by promoting cultural programming such as music and theater, literature, and language." 
Check out events to see how Chicago remains connected to Ireland. They also host their own St. Patrick's Day activities with contemporary Irish music, traditional dance, handmade gifts, and performances from the Academy of Irish Music. 
Original Post Date: March 16, 2022