Thanks to its location along the sunny Southern California coast, San Diego is an amazing place to try delicious, fresh seafood.
But as climate change and pollution continue to threaten the world's seas, it's more important than ever to protect the ocean and its inhabitants by making smart choices about the seafood we consume.
Luckily, thanks to the passion and dedication of the local fishers, restaurants, and community, it's easy to find and enjoy sustainably sourced and harvested seafood during your stay in San Diego, as well as support the sustainable-seafood industry.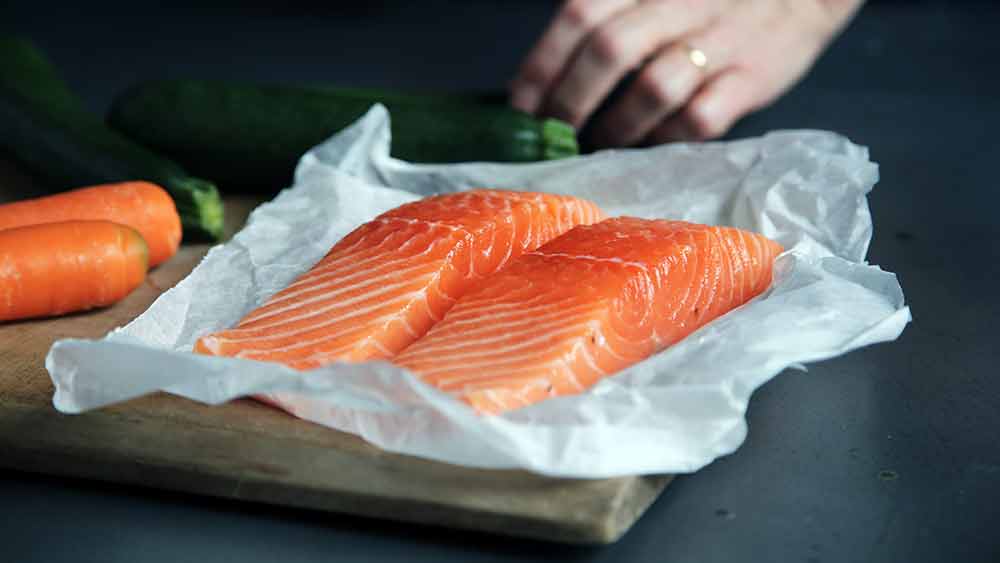 What is sustainable seafood?
As the human population keeps growing, so does our hunger. But when we overharvest fish populations, we risk running that species into extinction and throwing ecosystems out of balance.
Sustainable seafood is seafood that is either farmed, raised, or caught via sustainable methods. Only fish populations that are big enough are harvested, both for the health and longevity of that particular species but also for the ocean at large.
That means the focus is on the long-term health of the species, while still providing support to the local economy in fish-dependent areas and allowing fishers to practice their livelihoods.
Why is it important to eat sustainable seafood?
If you're sailing around San Diego Bay on a City Experiences San Diego cruise or harbor tour, you'll have the opportunity to see local marine species, like whales and dolphins, or visit the famous sea lions of La Jolla. Encountering these majestic creatures in their natural habitat will surely remind you of the importance of protecting their ocean home.
The unseen populations of fish and other marine life that thrive beneath the surface are integral to the health and longevity of ocean ecosystems. Since we also enjoy the fruits of the sea, like fresh-caught fish or briny oysters, we need to make sure the oceans are healthy, both for our own health and to support the livelihoods of those who work with the sea.
Protecting marine species keeps both the marine environment and global ecosystems in balance, helping humanity live in harmony with nature far into the future.
Where can I eat sustainable seafood in San Diego?
San Diego is a town that loves its seafood, and many chefs have embraced sustainability as a core part of their identity. While these restaurants are known for offering sustainably caught seafood, always ask to ensure that what you want to order has been sourced responsibly.
How can I find sustainable seafood around San Diego?
Thanks to programs like the Marine Stewardship Council's certification program and the Monterey Bay Aquarium Seafood Watch Guide, you can look up whether it's ok to buy a certain type of fish at a restaurant or store.
The Seafood Watch Guide lets you know which fish species to eat and which to avoid, and the blue certification seal from the Marine Stewardship Council signals that the fish has been sustainably and ethically harvested.

How do I support the sustainable seafood industry?
As consumers, we have the power to create change by educating ourselves and prioritizing what we buy, where we eat, and what we eat. Whether you're dining at a local San Diego restaurant, ordering takeout, or shopping for some fresh seafood to take home, here's how you can support the seafood sustainability movement.
Eat at local restaurants that work with local fishermen
When choosing where to dine in San Diego, eating at restaurants that procure their fish locally provides direct support to local businesses. It also ensures that the fish on your plate comes fresh from the nearby ocean and wasn't shipped long distance, creating more waste and pollution in the process.
Buy local fish from small businesses
Buying local fish at local fishmongers or retailers shows that you support the sustainability mission, incentivizing businesses to stock locally harvested and sustainably sound seafood options.
By buying from local seafood purveyors and retailers, you're not only helping the local economy, you're also supporting programs that help the community. For instance: Fish to Families, a program started during the COVID-19 pandemic to distribute fresh, sustainable, and healthy seafood meals to the food insecure.
Sustainability: It's what's on the menu
From sailing around the harbor on a sightseeing and wildlife-viewing cruise to going whale-watching, enjoying the sea and all it has to offer is one of the top reasons to come to San Diego. This makes it even more important to protect its marine residents for the future, keeping both the oceans and ourselves healthy in the process.