Situated at the mouth of the Hudson River, at the point where it empties into New York Bay before finally flowing out into the Atlantic Ocean, New York City is virtually surrounded by water.
Walk awhile in just about any direction and you're bound to spy the wet stuff. It's one of the perks of the Big Apple that you don't have to wander very far to take in some breathtaking waterfront views.
Asking the big questions about NYC's rivers
In the 19th and 20th centuries, during the summer months, New Yorkers would head to floating pools or a regulated beach along the Hudson River to cool down. Now you might ask yourself, particularly on a sunny summer day: Could you take a dip in one of the rivers around New York City today?
This question spans a series of follow-ups: What is the consensus on the quality of the river water directly surrounding the great metropolis today? What are some of the risks associated with swimming in the Hudson River or the East River?
Aside from boat traffic and cloudy or discolored water (not to mention the kinds of things that can potentially wind up in said water), what other hazards might present themselves when swimming in one of New York City's rivers? Would you have to contend with exposure to things like fecal bacteria from sewage, or other things that make people sick?
Ask your average New Yorker and you're likely to get a chuckle or two, followed by a snide remark about all the delightful things potentially lurking beneath the river's surface. So, should you take a dip in one of New York's rivers? Well, yes and no.
It all depends on what you're willing to tolerate and/or risk. The New York State Department of Health claims that New York's waterways have never been cleaner. In fact, the health department says that the waterways today are the cleanest they have been since the Civil War era.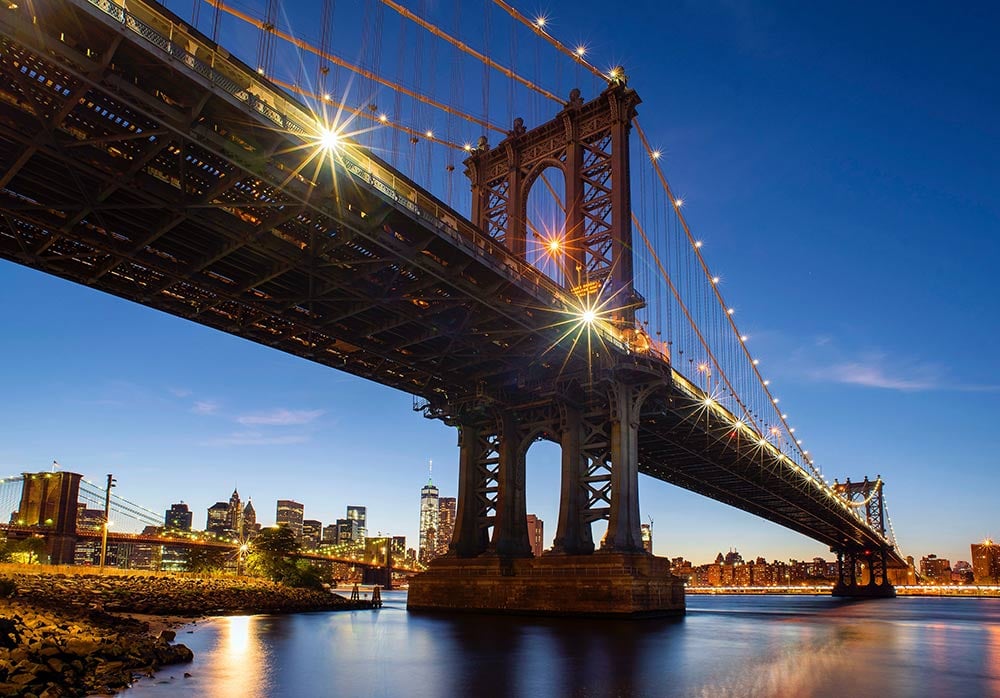 Can you swim in the Hudson River?
The New York State Department of Health's advice is that it's perfectly fine to swim in the Hudson River water surrounding New York City, but only so long as you take some basic precautions.
You should keep your head above water (and mouth closed) at all times to reduce direct exposure to parasites, bacteria, blue-green algae, and other microorganisms that could potentially pose a threat to your health.
It's generally advised to not go swimming where there is heavy boating traffic, and you should rinse off immediately after getting back to shore. Moreover, you should steer clear of cloudy or discolored water, since it will likely prevent you from spotting any potential underwater hazards.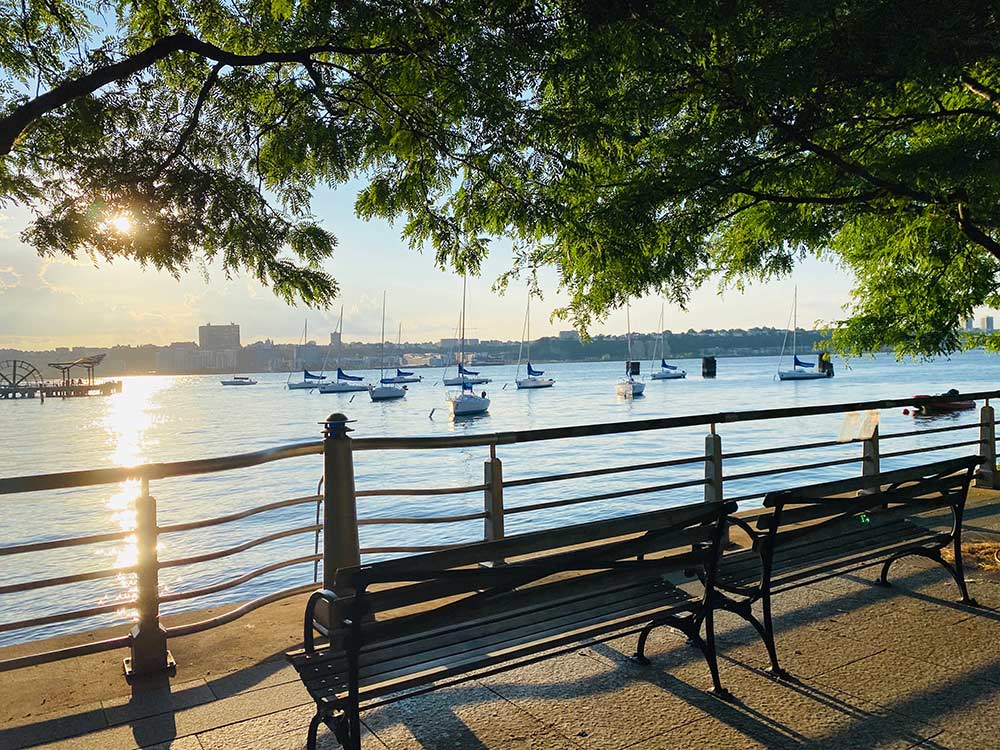 Is it safe to swim in the East River?
Technically it's legal to swim in the East River, although it's also strictly forbidden to actually enter the river. Legalities aside, Mike Dulong, senior attorney for the New York water quality advocacy group Riverkeeper, claims that the East River isn't as unsanitary as the average New Yorker might assume. And a report released by the NYC Environmental Protection Agency released in October of this year seems to support this claim.
The river has had its fair share of scandals (anyone around during the late 1980s will likely find "syringetide" coming to mind), but, according to Dulong, recent years have seen significant improvements in its water quality.
But all this comes with a caveat. Dulong further elaborates that rainwater runs off of the city's streets during periods of heavy rainfall and brings raw sewage along with it. This in turn is released into the city's many waterways, which receives around 21 billion gallons of the stuff annually.
What's more, this sewage sets loose a common sewer bacteria called enterococci, which causes many different kinds of infections in humans and other animals with which it comes into contact. So, for about 48 hours after a super heavy rainfall, New York's waterways are teeming with this bacteria—definitely not a good time to take a dip!
Then again, as Dulong explains, the East River experiences a great deal of tidal flushing, so these bacteria aren't able to survive in it very long. This isn't the case, however, closer to the waterfront, where tidal flushing isn't nearly as strong.
All that said, Dulong's ultimate take is that people shouldn't be concerned so much about the cleanliness of the water when they go swimming in the East River, but rather the hazards associated with its dangerously strong currents.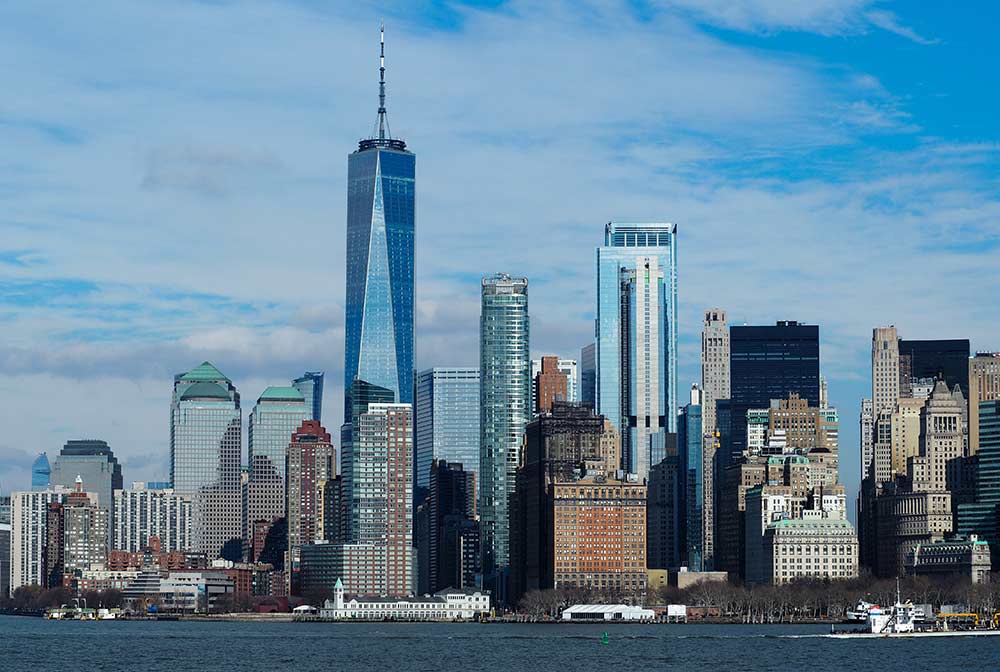 So, should you actually swim in one of New York City's rivers?
Well, that's up to you. The bottom line as we see it? Sure, you could take a dip in the Hudson River or the East River around New York City, so long as you're safe about it and not entirely concerned about potentially negative factors, such as the occasional flurry of contamination and unpleasant trash closer to the shoreline.
But when it comes down to it, you're probably going to have a more pleasant time heading upstream to one of the beaches just beyond the seething metropolis, such as the ever-popular Kingston Point Beach up in the Hudson Valley.
Better yet, hop on one of our New York Signature Dinner Cruises or a Bateaux New York Premier Lunch Cruise to experience the best of the Hudson and East River. You'll see New York City's iconic skyline from the comfort of a boat deck—without constantly having to wonder about what's in the water. There's more than one way to make a splash in New York City.