Booking a networking event venue in Washington DC is a great way to develop as a professional and further your career. The only issue is that between the city's ample bars, restaurants, and event spaces, it can be tough to narrow down exactly the right place for your individual needs. That's where City Cruises comes in — the brand's years of experience putting on spectacular corporate events, private cruises, and much more means you'll be taken care of from start to finish. It also means you won't have to worry about picking the wrong Washington, DC, networking event venue since all of City Cruises' floating event spaces are totally customizable and tailored to fit your precise specifications.
However, if you're still unsure where to host networking events in Washington DC, let's dive into why City Cruises is the perfect choice for you and your guests.
The Advantage of Hosting Networking Events on a City Cruises Boat
When you're considering where to book a networking event, you need to think about one thing: engagement. Choosing a luxury yacht as a networking event venue isn't just about being different — when you set the stage by booking a City Cruises boat, you'll be giving your guests an engaging, interactive experience the whole time they're on board. Coupled with out-of-this-world views of the Washington DC skyline, sailing along the nation's capital sure beats standing around at some stuffy bar or restaurant. And it's not every day that you get to hang out for a few hours out on the water, so attendance should be the last of your worries: After all, who's going to pass up a good time on a yacht?
How City Cruises Facilitates Effective Networking in Washington DC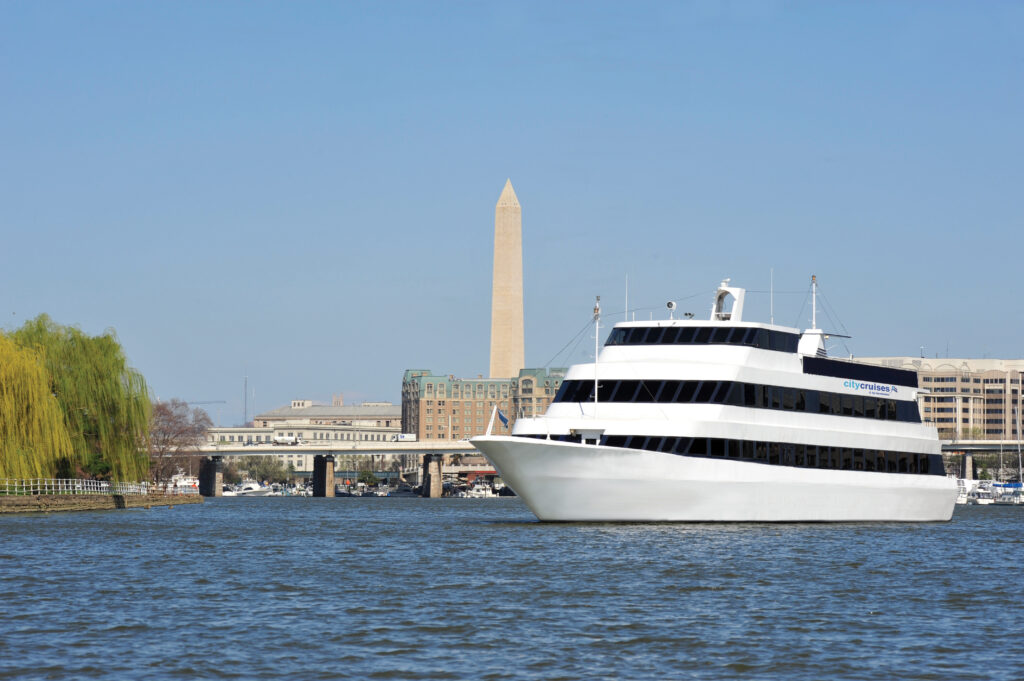 The only way your networking event could fall flat is if your guests feel shy or awkward and don't end up making any connections. That's because the hardest part about networking is breaking the ice. However, with City Cruises, you won't have to worry about that at all! Since the novelty factor of sailing along the city's rivers will surely encourage engagement and conversation, and with the casual (yet professional) atmosphere of a City Cruises boat — along with impressive views of the Washington DC skyline — everyone will have something to talk about right off the bat. You can kick back and enjoy a cocktail as you watch your guests break down barriers, strangers become friends, and those friends turn into high-level professional connections!
Amenities and Services at City Cruises in Washington DC
It wouldn't be a City Cruises experience without the incredible amenities that are offered and included. Specially tailored to your individual needs, you and your guests will be in for a once-in-a-lifetime experience on the water with chef-prepared menus, full bar options, onboard entertainment, and some of the best views of Washington DC — all from the temperate, climate-controlled interior and gorgeous, open-air outdoor decks. The City Cruises team is also more than happy to work with you to provide or host additional entertainment during your experience. Plus, with a sizable Washington DC City Fleet, there's a City Cruises vessel for networking events of all sizes. Plus, if you are looking to have a smaller or more intimate event, you always have the option to book one deck or a section of the vessel, rather than the entire yacht.
How to Customize Your Washington DC Networking Event with City Cruises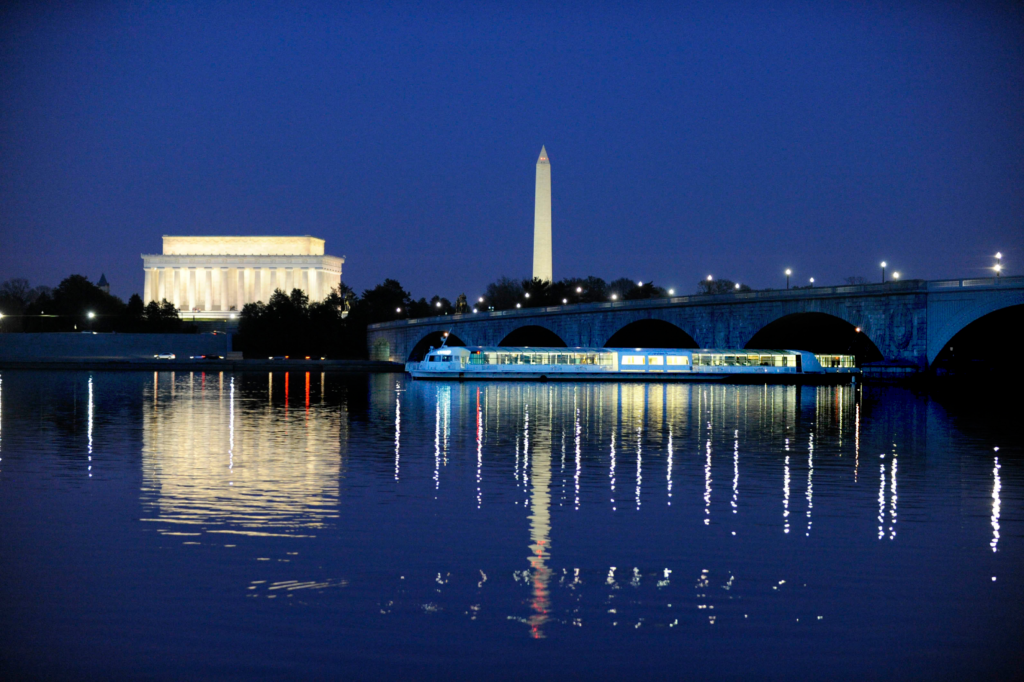 Choosing City Cruises for your Washington DC networking event means you get to customize your experience to suit your group's preferences. Choosing the right package for your individual needs is key since no two events are exactly alike. That's why the staff at City Cruises will be there to help you make the right call each and every step of the way. And, with additional customization options for features including bar service, onboard entertainment, and more, your networking event is bound to be everything you hoped for — and more.
We could go on and on about City Cruises' world-class amenities, highly trained crew, and flexible packages and personalization options, but the biggest reason why City Cruises is the perfect choice for networking events in Washington DC is that there's really nothing else like it. Getting out on the water and having the opportunity to connect with fellow professionals all while soaking in the incredible Washington DC skyline is a totally unique experience you just won't get on dry land. So, what are you waiting for? Just fill out this form and an event planner will contact you ready to begin the planning process of making your next event one to remember. All you have to do is select the date, make a reservation, and get ready for an unforgettable event!