School Events in Washington DC
Students of any age love dining & dancing on the Potomac River with the nation's iconic landmarks as their backdrop. Hornblower offers not only a safe venue for hosting large groups of young students, but also seemingly endless opportunities to teach and inspire. Ideal for proms, awards ceremonies, faculty events and more, let our expert event planners create an unforgettable experience for your students and staff.
ELEMENTARY & MIDDLE SCHOOL

Elementary & Middle School
Take the learning from classroom to the water! Our student cruises are a prime opportunity to learn about everything from history to science and anything in between. With awe-inspiring perspectives to encourage engagement and critical thinking, getting your students on the water is the perfect field trip.
HIGH SCHOOL

High School
Our vessels offer a diverse range of experiences for your high school group. Host a magical prom or formal on the water, which will create memories your students will treasure forever. Need a space for a graduation that celebrates the graduating class' achievements? You'll find it here. In addition to special events, a student tour is the perfect opportunity to take learning from classroom to the water for learning moments on a variety of topics.
COLLEGE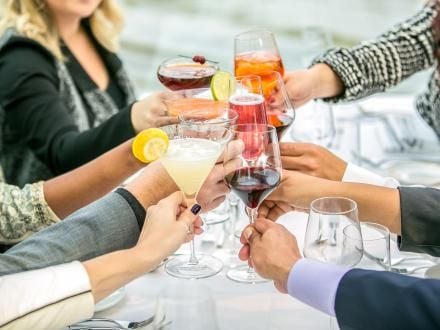 College
Whether you're looking for a venue for current students or alumni events, our vessels are the perfect fit. Host an elevated graduation ceremony, with the water as a scenic backdrop for the best photographs and memories or reunite with your close classmates on deck. With events ranging from casual student tour groups and alumni happy hours to formal celebrations and gatherings, Hornblower has the perfect space and atmosphere.
Let's start planning today!
Plan the perfect school event in Washington DC with City Cruises! Fill out the form to connect with our expert event planners.
Make your Washington DC school event a dream come true. Our team will help you create your ideal venue. We're here to make your school event on the water an unforgettable experience.