In recent years, London's rich cultural diversity has dramatically spilled over onto its local food scene, and today, there's a veritable melting pot of culinary inspiration and innovation in virtually every corner of the capital.
Whether you're looking in East London or West, North London or Central, there are so many restaurants it can be tough to know where to begin. But each of the neighborhoods on our list has its own distinctive flavor and flair to savor, so let your cravings lead the way. These are our favorite places to eat in London.
What are some of the best London food neighborhoods?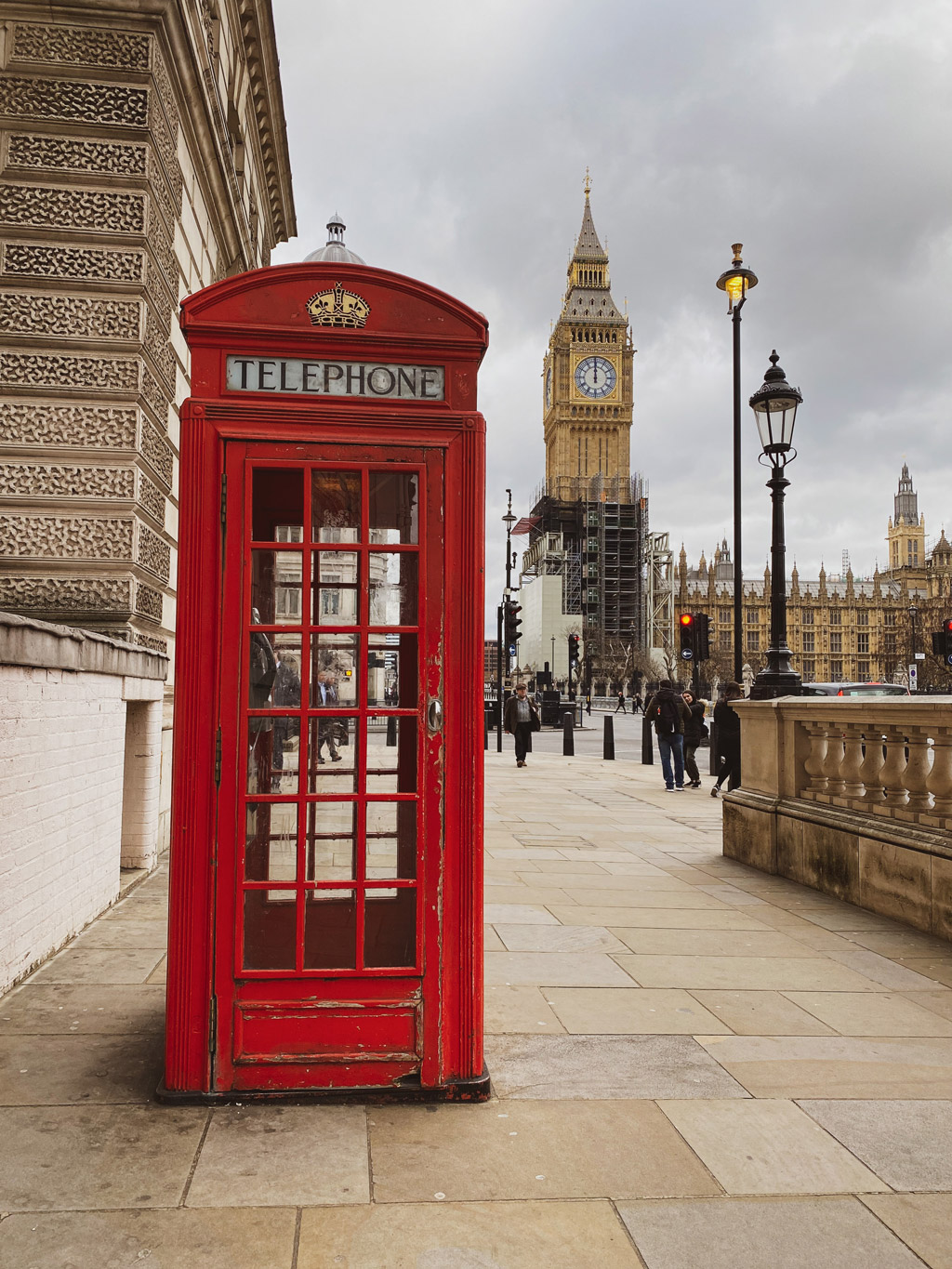 Visitors to the big city might expect to find a preponderance of traditional British fare, such as fish and chips (a delicious must!). But there's plenty on offer here beyond the proper Sunday roast.
Let's start with Soho, a foodie paradise nestled on the formerly seedy side of West London, now boasting a hipster vibe and the attendant culinary trends you'd expect that crowd to inspire.
Then there's Notting Hill, another darling of London's West End. Once one of the capital's most artsy and culturally vibrant neighborhoods, Notting Hill has become quite affluent and has many decades of fine dining under its belt—not to mention some much-coveted Michelin stars.
In the historic Covent Garden neighborhood, you'll find more tourists than not, but also a dollop of attractive restaurants, historic pubs, lively bars, and popular eateries happy to serve you well into the wee hours of the night.
Although it's already on its way to being gentrified, gritty Bethnal Green in East London is home to some of the edgiest and most innovative restaurants and wine bars in the city. The neighborhood's historic Brick Lane is an absolute must for excellent Bangladeshi cuisine, served up in countless curry houses rivaling those of Manchester's celebrated Curry Mile.
You've got Islington's hopping Upper Street, now aptly renamed "Supper Street" due to the explosion of restaurants that have been springing up in the area of late. Here you'll find an embarrassment of culinary riches, from all-vegan Chinese restaurants to grilled Ecuadorian meats, and Spanish tapas to Afghan fish stew.
Also scattered about the capital are casual street-food markets with equally good food. At destinations like Brixton Market, Maltby Street Market, Exmouth Market, and Borough Market, you'll discover a wide range of cuisines and dining options, whether it's a quick bite of small plates or something tasty to eat on the go.
From highbrow, trendy restaurants where you can go all-in on a splurge-worthy dinner to low-key dining options where meals are served at communal tables, these are the foodie hotspots that cater to locals—and visitors—with adventurous tastes.
1  Soho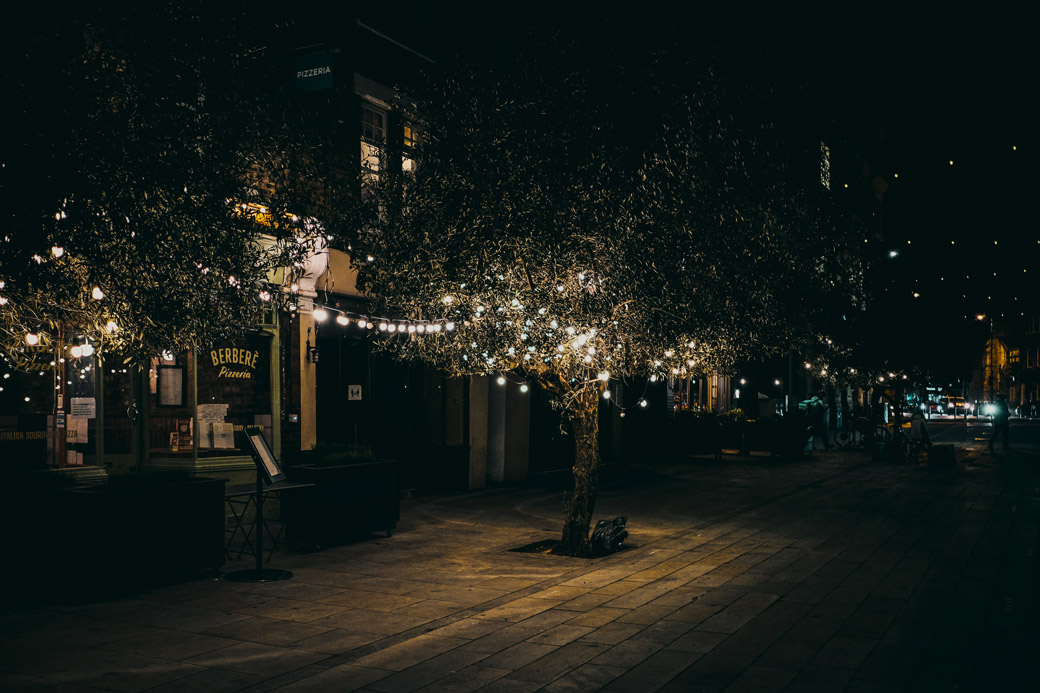 Hands down one of London's best enclaves for all kinds of cuisines, Soho has the town's highest concentration of great restaurants with superb food. Stellar breakfast, lunch, dinner, and snack spots abound—and it's really a great location. 
Head over to Ceviche Soho for Peruvian culinary heaven, or pop 'round to 10 Greek Street for a thoughtfully selected wine list and an ever-changing, seasonal menu featuring some of the freshest ingredients around. 
You'll definitely want to check out Hoppers, a great little place that dishes up out-of-this-world dosas and curries. Patty&Bun knocks it out of the park with sizzling burgers, and Bao serves highly craveable Taiwanese street food. (Expect long queues at this trinity of popular gems—they don't take reservations.) 
And no trip to Soho would be complete without a late-night tour of Chinatown, where the shopping—and the street food—are both first-rate. 
2 Islington
In recent years, Islington has been giving Soho a run for its money in terms of breadth and choice of world cuisine. This North London neighborhood is home to a strip of restaurants and bars on Upper Street—endearingly called Supper Street—serving pretty much any cuisine and fusion-y offshoot imaginable.  
Smokehouse is a great spot for carnivores, and for vegetarians and vegans there's Tofu Vegan, where you'll find mushroom xiao long bao and mock meats, such as Chongqing chicken, on the entirely plant-based menu. 
Along the way, you'd do yourself a favor by checking out Llerena, an inexpensive and thoroughly unpretentious spot for delectable Spanish small plates and refreshing beer and wine. 
Other hits in the area include F.K.A.B.A.M. (the restaurant formerly known as Black Axe Mangal) and its constantly rotating prix-fixe menus, as well as the ever-popular Ottolenghi, with its divine salads and superb pastries and coffee.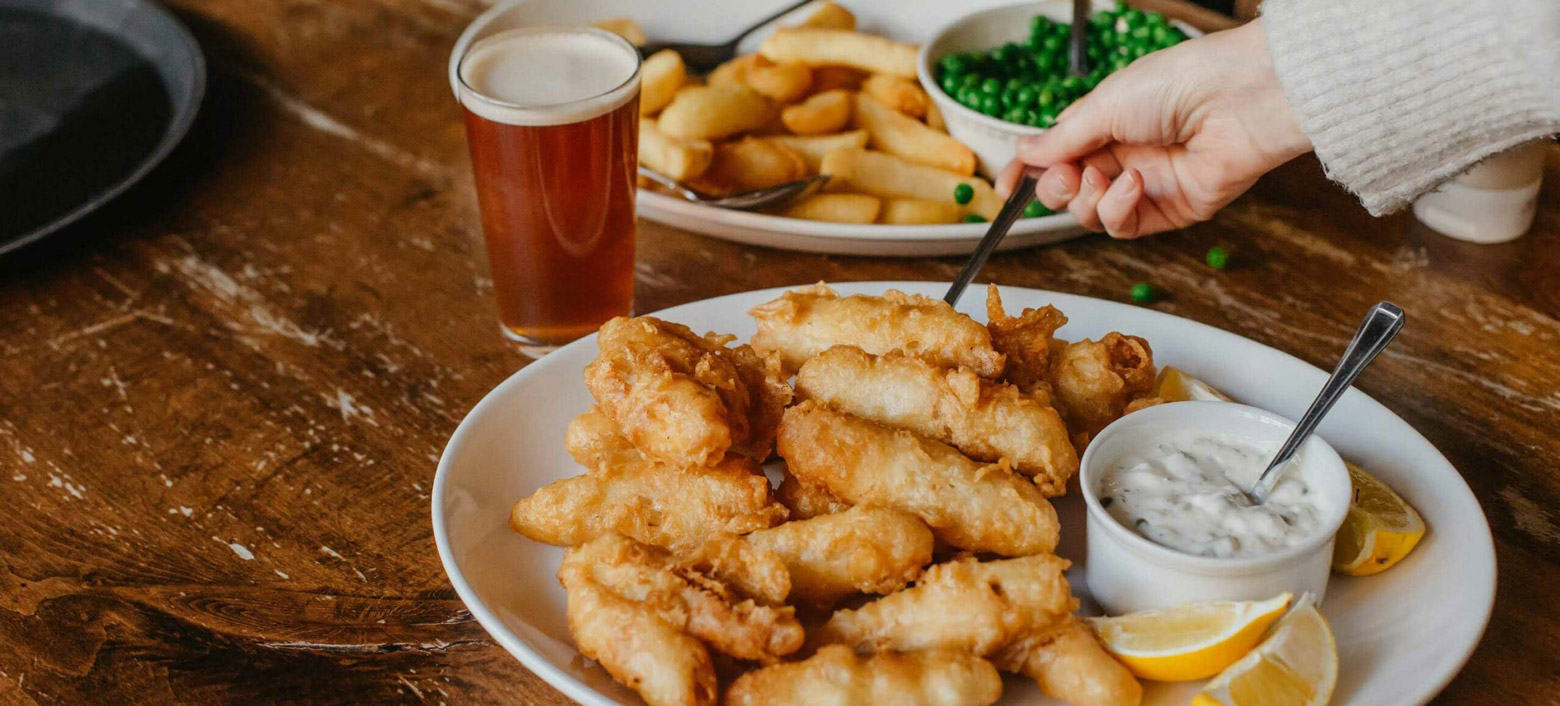 3 Covent Garden
For seafood lovers in Covent Garden, Polpo is the shining star, serving fantastic Venetian-style fish dishes that are always super-fresh. 
But you'll also fall in love with the neighborhood's celebrated Balthazar, an offshoot of the beloved institution of the same name in New York City's SoHo. On both sides of the Atlantic, you can tuck into classic French bistro and brasserie dishes, such as chilled pea-and-mint soup, braised rabbit, and crème brûlée, in a pleasant atmosphere with friendly waitstaff. 
Another treat is Flat Iron, where you can order a perfectly cooked steak for an astonishingly reasonable price.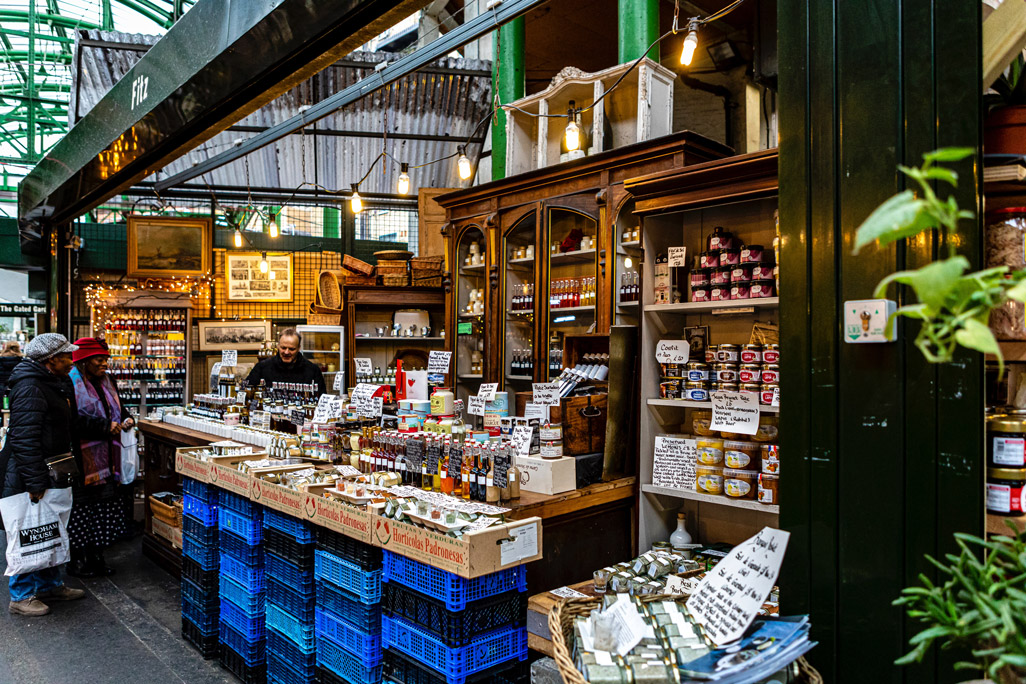 4 Notting Hill
A London institution in Notting Hill, the Ledbury is well worth a visit if you're willing to splurge. The superb tasting menus and wine pairings might leave your wallet a touch lighter, but they'll also leave you with one of the better meals of your life.  
The prix-fixe menus at the Shed will go a bit easier on your pocketbook, and you'll get to sample divine recipes featuring wild game and seaweed butter from Sussex. 
5  Clapham
In Clapham, you'll want to check out the comfort food at Bistro Union, where you can eat a bang-up three courses for around £40.   
Also take a gander at Bababoom—the menu features a mouthwatering assortment of kebabs, plus ever-popular halloumi fries and salted-date caramel sundae. Fancy a more traditional London food experience?  
Make the trip over to the Latchmere, where you can expect honest British pub fare and crisp pints of beer. 
6  Brixton
With increased gentrification, Brixton's vibe may have changed a bit over the years, but this Central London neighborhood is still largely true to its multicultural roots—at least when it comes to the food. 
You'll still find the jerk chicken, saltfish and ackee, and other Caribbean favorites that first put the area on the culinary map, but nowadays there's also terrific pizza, first-rate sushi, loaded burgers, French pastries, Indian tapas, and more. It's easier than ever to find a fabulous spot to tuck into an amazing meal, or a wine bar to sip a glass or two. 
While you're in the neighborhood, pop over to Franco Manca, one of the areas tried-and-true staples, for unbelievable wood-fired sourdough pizza. Another gem is the seasonally driven Continental restaurant Sager + Wilde, housed under gorgeous railway arches. 
7  Southwark
Home to the Tate Modern, Shakespeare's Globe theater, Borough Market, and the Shard skyscraper, this borough near the Thames is a thrilling mix of old and new. The food scene here is undergoing something of a renaissance, with exciting young chefs and shop owners hanging out their shingles.
Over the course of the three-and-a-half-hour walk, you'll makes stops to sample the community's standout food and drink, at a half-century-old tavern and socially conscious newcomer alike. The tour can be adapted for vegetarians, pescatarians, and gluten- and dairy-free diners; it's not recommended for vegans or celiacs.