Whether you're in the mood for honest American comfort food scarfed down at the makeshift bar of a food truck or haute French fare at a Michelin-starred restaurant, the Big Apple's food scene boasts a mouthwatering diversity of cuisines.
The City that Never Sleeps has healthy, award-winning Moroccan food and some of the most delicious Mexican food north of the border, not to mention great Greek restaurants and old-school diners alongside amazing ramen bars and Italian food both traditional and modern. Don't forget to grab a slice at one of New York City's classic pizza joints—it's cheap, delicious, and one of the most famous eats in town.
What are the best foodie neighborhoods in NYC?
While you're likely to stumble upon delicious food options in just about every nook and cranny of New York City, you'd do well to focus your attention on a few areas if you don't want to miss out on the cream of the crop.
Hungry for an appetizer? Devour Tours' signature Greenwich NYC Food Tour is a good place to start. It immerses you in New York's food culture head-on, letting you taste some of the city's best food while learning about one of its most vibrant historic neighborhoods.
And that's just the beginning. Here are six of the best foodie neighborhoods in NYC for sampling the best eats, from French pastries to fried chicken and Korean barbecue to dim sum.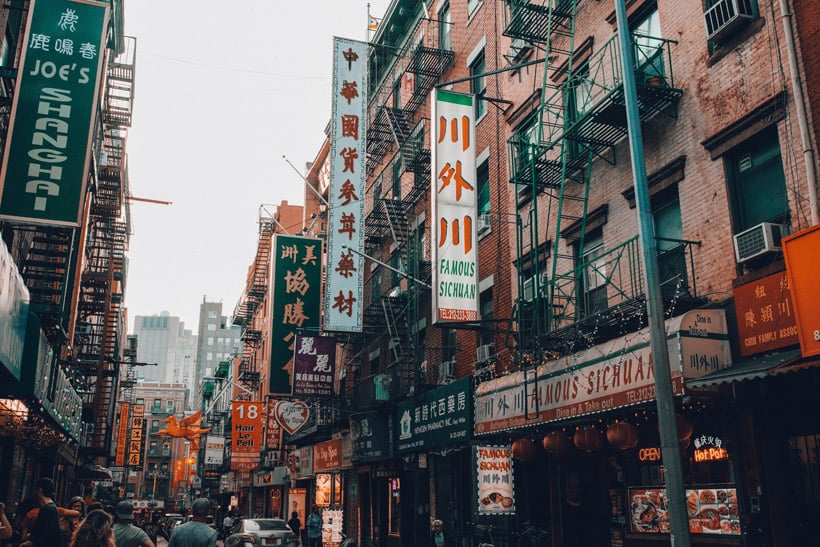 1. Chinatown
It's worth a trip to Chinatown for the lively atmosphere and shopping alone, but foodies will of course delight in the vast array of Chinese food on offer in Chinatown.
Grab a quick bite on the go from one of the numerous street vendors in the area, sit down for hearty noodle soups and other delicacies at an old-school spot like  Peking Duck House, Great NY Noodletown or HWA Yuan, or visit a classic teahouse to try some of the best Chinese food in town.
Craving dumplings? The iconic  Nom Wah has reliable crowd-pleasers like dim sum and fried rice, plus a selection of traditional desserts to satisfy any sweet tooth, from fried sesame balls with lotus paste to a variety of steamed buns.
2. Chelsea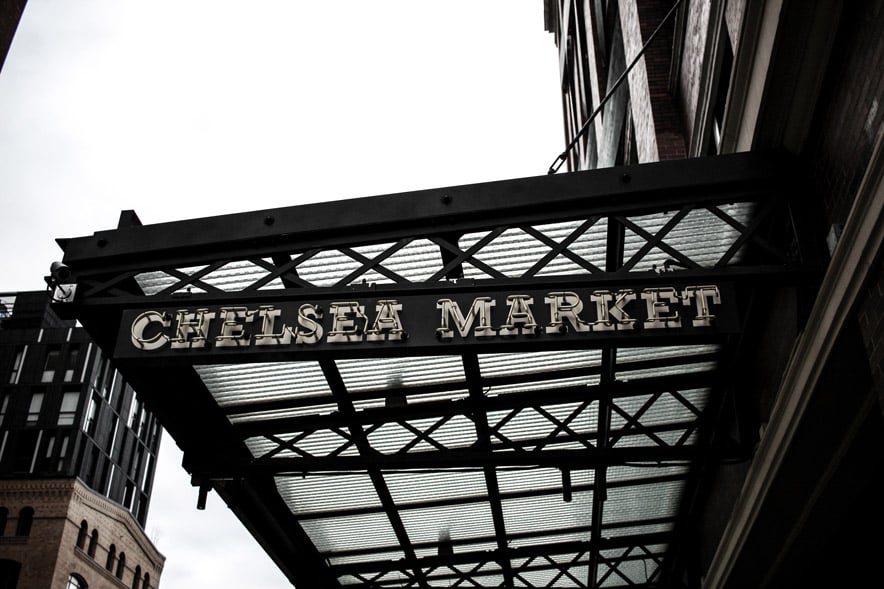 Overflowing with dining options that are accessible for every budget, featuring cuisines from around the world, this Manhattan neighborhood is a can't-miss destination for any foodie paying a visit to the Big Apple.
Chelsea Market is one of the area's heavy hitters, and a no-brainer for food-lovers. You'll find everything from tacos to dim sum to gyros to pizza here; it's also an excellent spot to people-watch, and to procure under-the-radar ingredients for making meals at home.
Pop by Takumi Taco for a Japanese take on Mexican food, or head over to Cull & Pistol oyster bar for top-notch seafood, including whole lobsters and excellent grilled fish.
3. East Village and Lower East Side
The East Village and Lower East Side have lost some street cred in recent decades, thanks to a steady influx of hipster culture amidst rapid gentrification. But that doesn't mean the area's reputation as a foodie haven has diminished.
Collectively, these downtown neighborhoods boast  the most fabulous Jewish food in the city, found at some of the Big Apple's most iconic haunts. The always excellent Russ & Daughters and Katz's Delicatessen serve up an array of favorites, including bagels with lox and cream cheese, pastrami sandwiches, and all manner of pickles.
Along with these classic Jewish eateries, the Lower East Side is home to a number of modern envelope-pushing restaurants featuring fusion menus. Head to Contra or Wildair for unconventional dishes that consistently delight, or pop over to Dirt Candy for some of the best vegetarian cuisine in the five boroughs.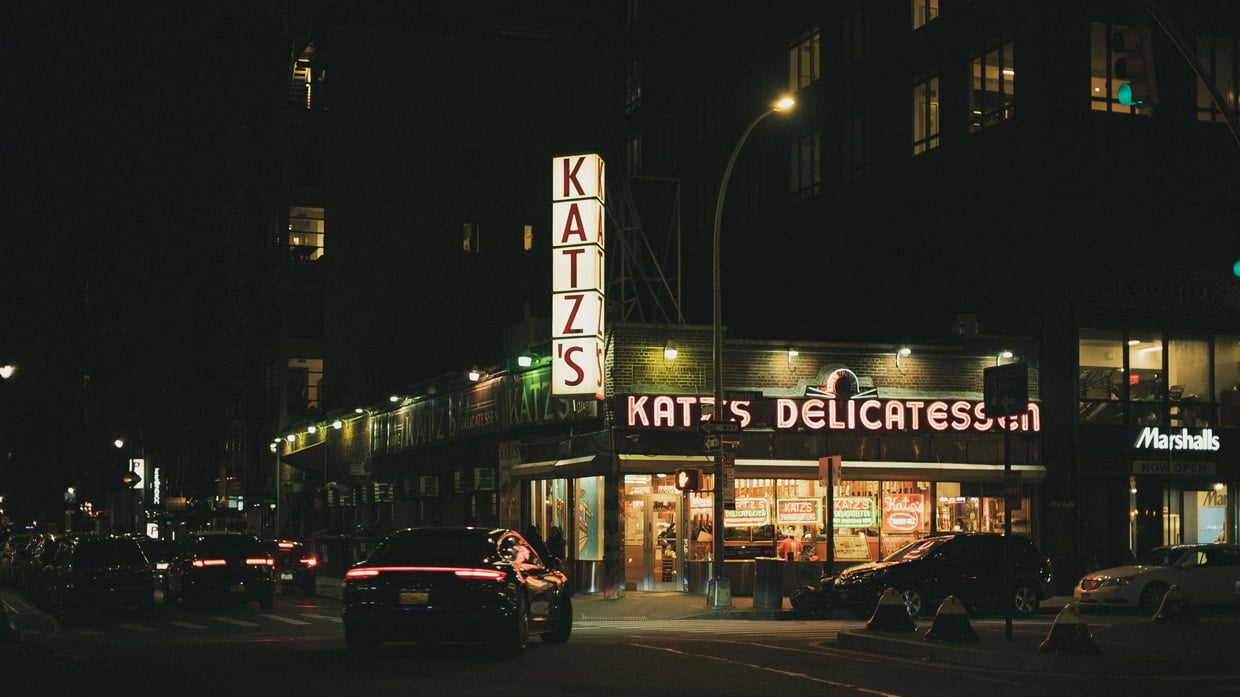 4. Harlem
Locals and tourists alike head to Harlem for its world-famous music venues and soul food eateries, the latter of which serve up classic crowd-pleasers like fried chicken and collard greens. You'll also find a diverse selection of eateries that serve food from Puerto Rico, Italy, East Africa, Israel, Japan, and countless other countries.
On Malcolm X Boulevard, Sylvia's is a Harlem institution with a menu chock-full of delicious soul food, including the much-loved Sylvia's sassy wings, chicken livers with brown gravy, candied yams, and BBQ ribs smothered in Sylvia's signature sassy sauce.
You can also head over to Lee Lee's Baked Goods for homemade rugelach, or to the always-popular Dinosaur Bar-B-Que for fried green tomatoes, creole deviled eggs, and, of course, some of the best BBQ (and blues music!) around.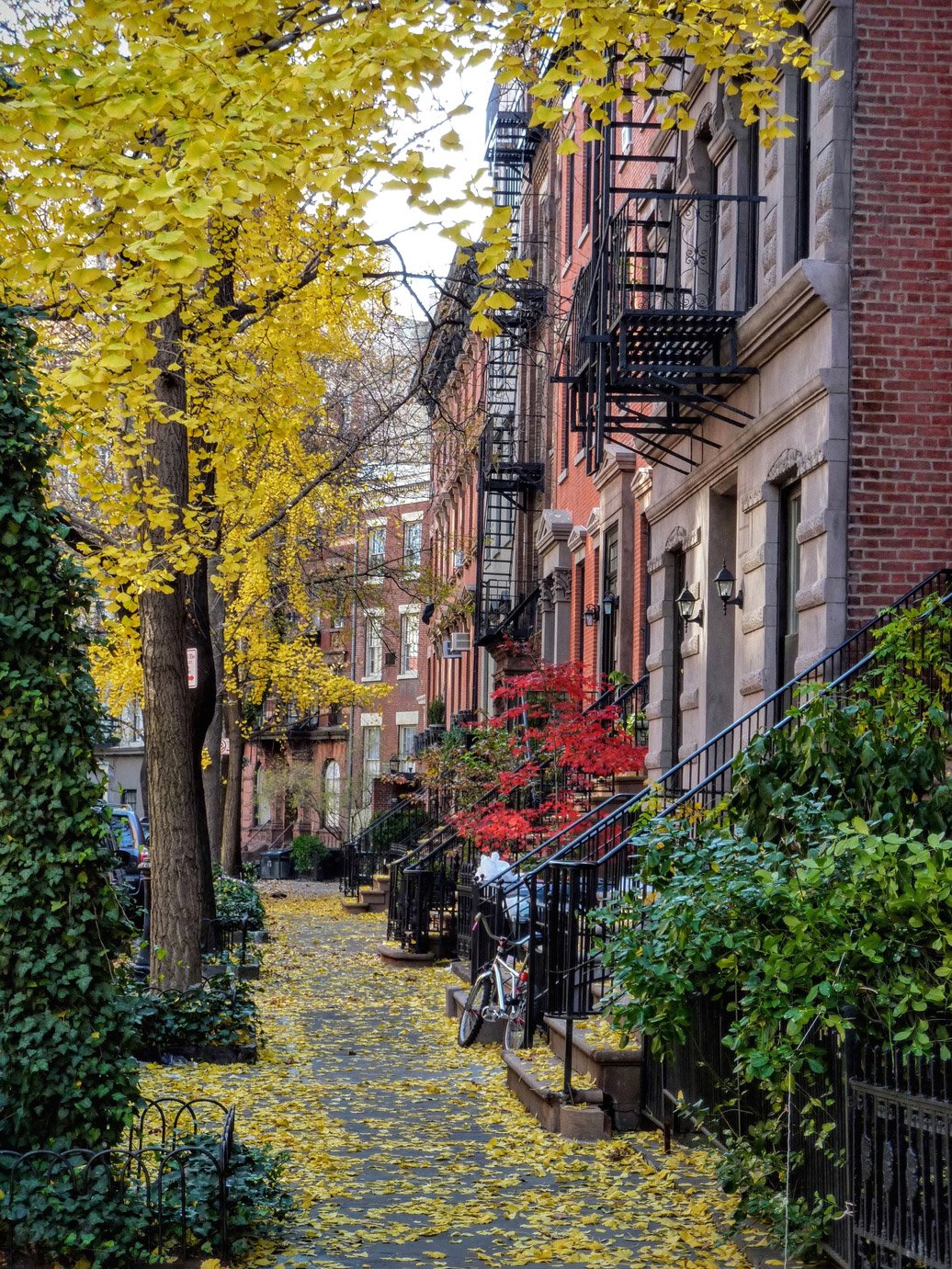 5. Koreatown
One of NYC's best places to enjoy Korean cuisine is Midtown Manhattan's pint-sized Koreatown, where you'll find amazing eateries serving up classic dumplings, stir-fried glass noodles, and excellent Korean barbecue.
Head to BCD Tofu House for tofu dishes, popcorn dumplings, and hot-stone bibimbap, or Jongro BBQ for—you guessed it—fantastic KBBQ.
6. West Village
One of New York City's most famous neighborhoods, the West Village has long been the stomping grounds for artists and bohemians. The area boasts fantastic shopping and arts venues, as well as some of the most tried and true eateries in New York City.
Foodies won't want to miss the menu at Dame, a West Village stalwart serving up classic English dishes, such as piping-hot fish and chips, alongside less-expected fare, like smoked-whitefish croquettes and braised beans with crab and 'nduja.
Other West Village favorites include Empellón Taqueria and Semma. Head to the former for homemade tortillas stuffed with lamb barbacoa and brussels sprouts with spicy almonds; pop around to the latter for spicy Southern Indian food, such as snails in tamarind-ginger paste and Angus oxtail with green cardamom, cumin, and cilantro.