What's better than a bachelorette party? How about a bachelorette party cruise? You can party the night away with friends and family while enjoying the breeze running through your hair!
Bachelorette party cruises are a top choice for brides who want a unique experience that offers fun entertainment, food, and a unique environment. Selecting a party cruise can create an event that matches your needs, from the food to the décor. You get to be in charge of creating a venue that you love, including selecting a DJ that plays the perfect tunes all night long.
Whether you're the bride or the maid of honor, this bachelorette party cruise guide will help you plan an exciting event. If you'd like more information about hosting your bachelorette party cruise with City Cruises, get in touch!
How to Have a Bachelorette Party on a Cruise
If you're overwhelmed with planning a bachelorette party cruise, you can take inspiration from this example itinerary to help plan the perfect event.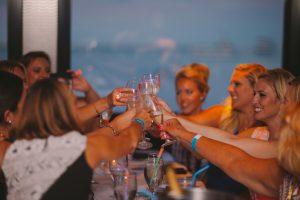 Start the Night with a Toast
As the maid of honor, you can set up a special toast to tell the bride how much she means to you! You can opt for a sentimental toast or a funnier speech. You'll be glad you added this activity to the event.
Take Pictures
Taking pictures is a must-do on a bachelorette trip. That way, you'll have fun memories to share with the groom and family afterward. Setting aside time to snap a few photos in different locations on the cruise ship ensures you have the rest of the night to dance and enjoy each other's company.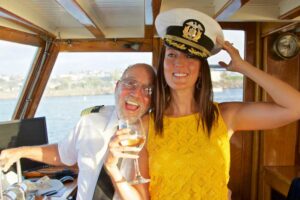 Enjoy A Meal On Board
The cruise experience is not complete without enjoying a meal onboard the ship. Besides helping you balance out the drinks aboard the cruise, it's a great way to spend quality time with the bridal party. You can also take a moment or two for a few photos during mealtime.
Dance the Night Away
There's no better way to end the night at a bachelorette party than by dancing the night away! Make sure you've supplied the DJ with a great set of songs or a genre everyone loves, and you'll surely have an excellent evening.
Bachelorette Party Cruises: Planning Your Event
There's a lot that goes into planning a bachelorette party cruise! You'll need to decide if you want to schedule a day-long or destination cruise. Then, ensuring you find a cruise that meets the budget of the bridal party is necessary.
Once you have these decisions in place, you can proceed with planning the event itself. Planning the event will include deciding on food, décor, and entertainment. You can also have the other bridal party members help you plan the event, so it's not as challenging. Keep the above notes in mind, and you can plan out the bachelorette party without any snafus.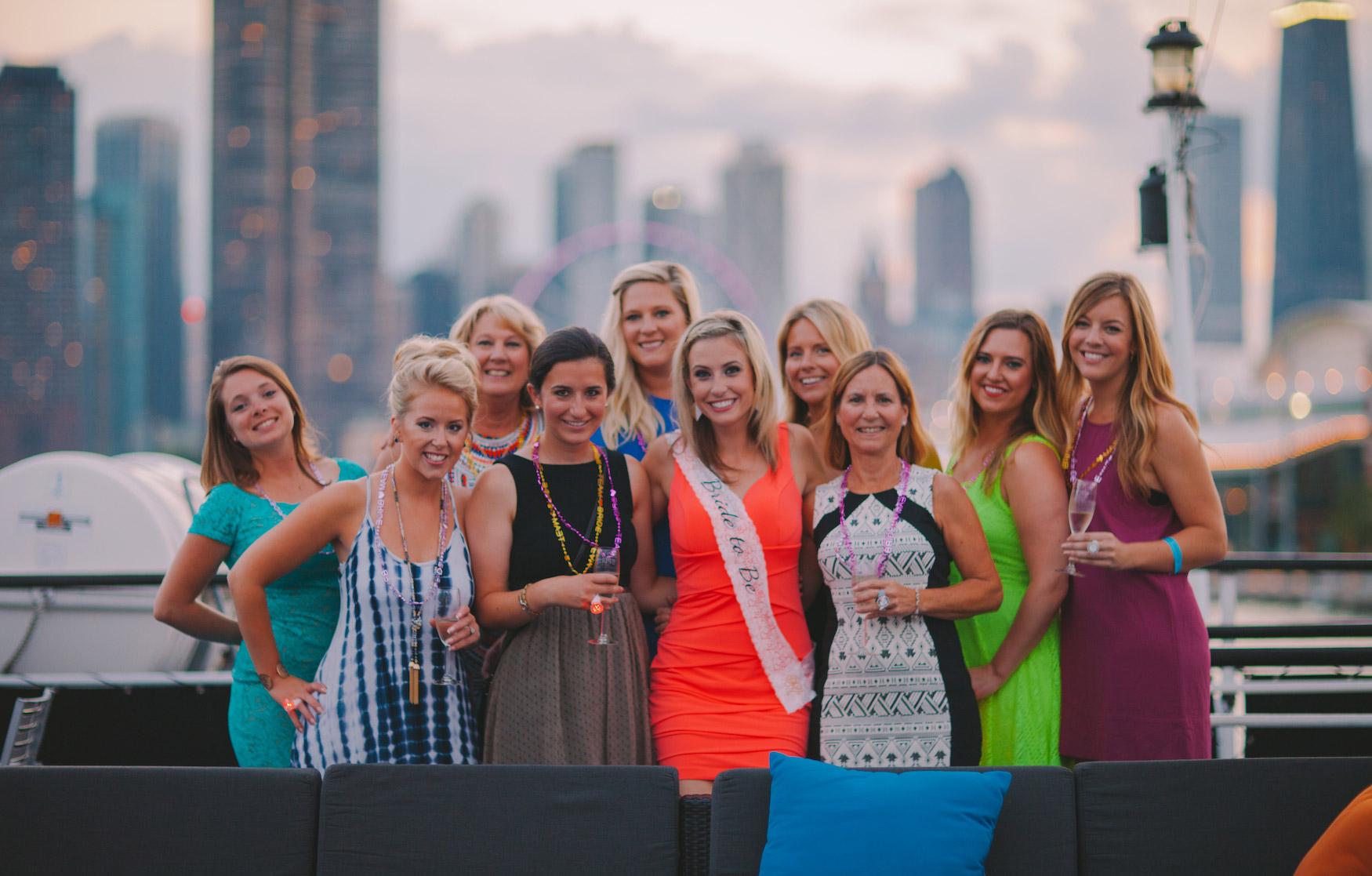 FAQ:
How far in advance should your bachelorette be?
Typically, a bachelorette party is planned one to four months in advance. By keeping the party nearby the wedding, you're marking a milestone that means you're close to the wedding! Plus, planning a bachelorette a few months in advance helps the bridal party budget better before the wedding.
Do mothers attend bachelorette parties?
Typically, mothers and mothers-in-law do not attend bachelorette parties. Close friends and the bridal party usually attend bachelorette parties. However, this depends on the relationship between the bride and her mother and mother-in-law. Whether you're planning a more elegant party or a lively celebration, the bride can invite her mother if she feels comfortable.
Who normally pays for the bachelorette party?
Usually, the bridal party splits the cost of the bachelorette party evenly. This cost includes food, drinks, transportation, etc. However, there are bachelorette parties where the bride chips in for the cost. This decision depends on the arrangements between the bride and the bridal party.
Why are bachelorette party cruises popular to do?
One of the most popular ways to celebrate a bachelorette party is by taking a cruise. This is because cruises offer a wide variety of activities and amenities that can be enjoyed by everyone in the group. Day cruises are just a great way to enjoy the views of the city along with your friends!
Where to do a bachelorette cruise?
City Cruises has destinations all over to take advantage of! Cities include: