As the weather changes and we enter the holiday season, one day stands out as a time to gather with loved ones, indulge in delicious feasts, and express gratitude for life's blessings – Thanksgiving. While the traditional image of Thanksgiving often involves cozy dinners by the fireplace and throwing the pigskin around in the backyard, there's another way to celebrate, in the picturesque Southern California coastal haven of Newport Beach. With its serene waters, vibrant boating community, and captivating sunsets, Newport Beach offers a unique backdrop to make Thanksgiving 2023 one to remember.
Newport Beach is Your Coastal Thanksgiving Escape in 2023
Nestled on the coast of Orange County California, Newport Beach has a reputation for its year-round beautiful weather which allows for an abundance of outdoor activities. This makes it the perfect place to spend Thanksgiving 2023 in Southern California. With comfortable temperatures, crystal-clear blue skies, and the Pacific Ocean at your doorstep, it's an ideal location for those seeking a Thanksgiving getaway that combines relaxation with traditional celebrations.
Thanksgiving Morning: Brunch on the Water in Newport Beach with City Cruises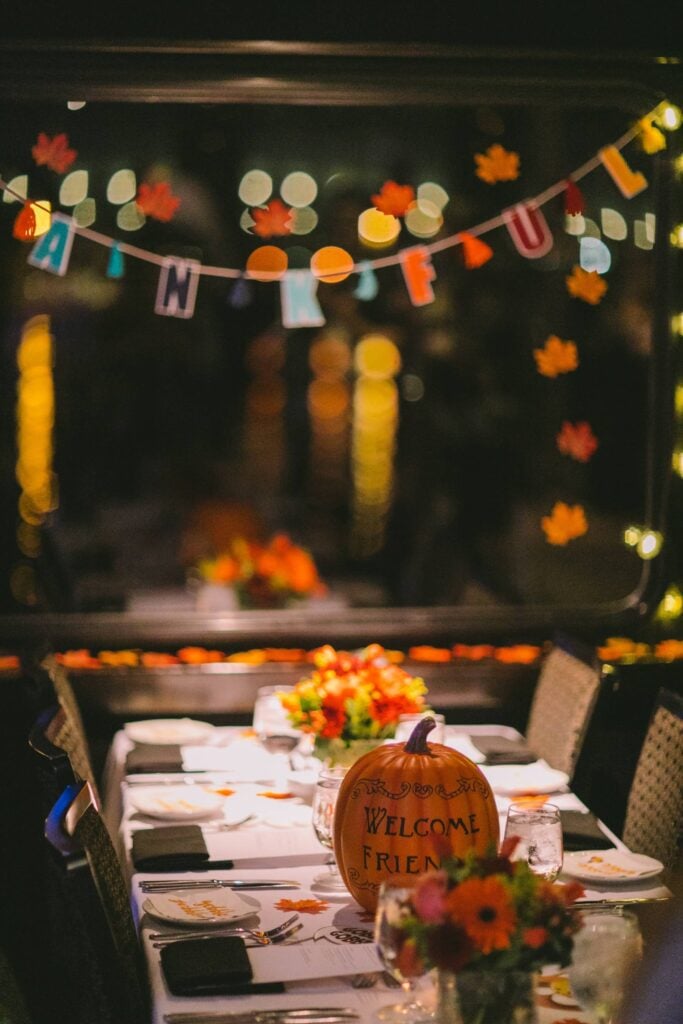 While the typical Thanksgiving tradition may involve a hearty dinner, Newport Beach offers an alternative that's equally enchanting – a Thanksgiving brunch cruise with City Cruises. Picture this: a mid-morning feast aboard a luxurious yacht, where you can savor a delectable spread while surrounded by the serene waters of the Pacific.
The Newport Beach Thanksgiving Day Premier Brunch Cruise is a step above the rest for those looking to start their day with a one-of-a-kind meal. Indulge in a mouthwatering menu featuring French Toast, a Scottish Smoked Salmon Display, Breakfast Meats, and Breakfast Pastries, Sun-Dried Tomato Pasta Salad, Birria Style Chicken, Hand Carved Tri Tip Steak, and, of course, bottomless mimosas. Imagine enjoying your Thanksgiving brunch with a side of sea breeze while gazing at the scenery as you sail along the coast.
Thanksgiving Afternoon: Stroll Along Newport Beach's Oceanfront Boardwalk
Before or after your feast, take a leisurely stroll along the Oceanfront Boardwalk. Beginning in West Newport Beach and running almost 3 miles down Balboa Peninsula to the end of 36th Street, the Oceanfront Boardwalk is the perfect trail for a Thanksgiving stroll. The boardwalk includes the famous Balboa Pier and Newport Pier and overlooks a beautiful beach. Watch the scenic views as boats sail along the coast, and be on the lookout for marine wildlife, from playful dolphins to majestic pelicans.
Thanksgiving Evening: A Dinner Cruise to Remember with City Cruises Newport Beach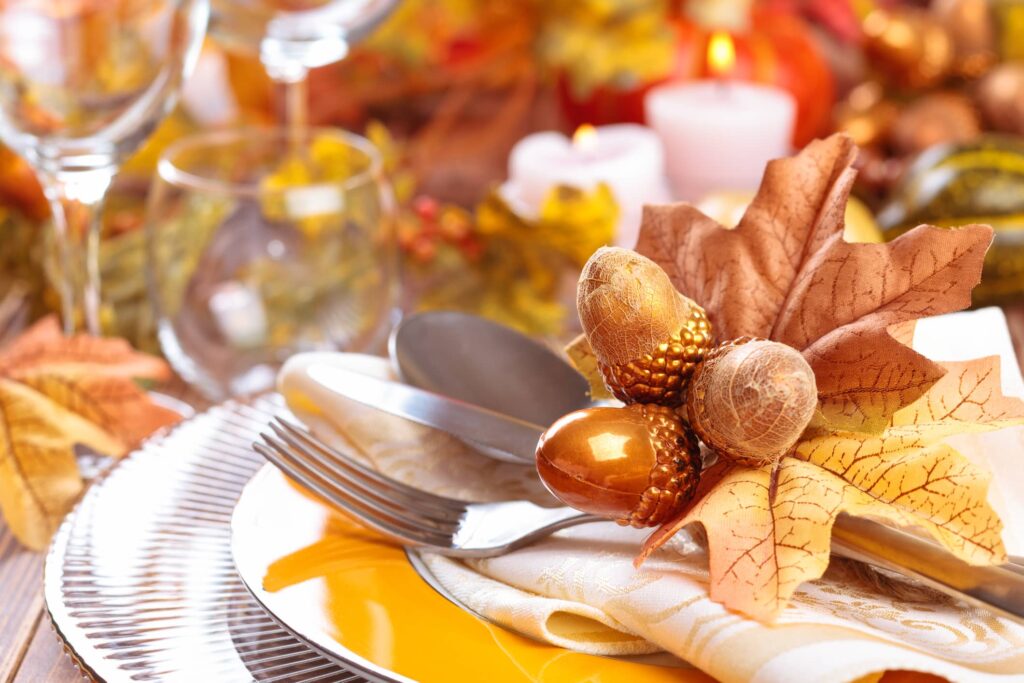 The traditional highlight of Thanksgiving is dinner. If you're looking for a special way to have Thanksgiving dinner without all of the shopping, prep, cooking, and clean up, then look no further than the Thanksgiving Day Premier Dinner Cruise Newport Beach. Imagine you and your loved ones aboard a luxurious yacht, sailing through Pacific blue waters along the Southern California coast. Now just add a special holiday dinner. This is Thanksgiving dining taken to the next level.
As you board the yacht for your Newport Beach holiday experience, you'll be stepping into luxury from the inviting atmosphere of the ship's interior, beautifully adorned tables, panoramic windows, and elegant décor that set the stage for a memorable Thanksgiving feast. The yacht's bar is also fully stocked with a selection of wines, beers, and non-alcoholic beverages to complement your meal and toast to what you're grateful for.
Now, for the food. An incredible Thanksgiving prepared by City Cruises' talented chefs. The menu is a celebration of traditional Thanksgiving flavors, featuring Hand Carved Turkey, Oven Roasted Atlantic Salmon, and Three Cheese Baked Macaroni.
What to Expect on a Thanksgiving Dining Cruise in Newport Beach
Newport Beach's iconic views, which of course include palm trees, coastline, and beautiful homes, provide an enchanting backdrop. The yacht's open-air decks invite you to step outside and gain a fresh perspective on your surroundings. In addition to the chef-prepared food and one-of-a-kind views, City Cruises' dining cruises often feature live entertainment. From a DJ spinning your favorite songs to a variety of onboard activities, games, and dancing, the fun only enhances your Thanksgiving celebration. The attentive staff is also ready to accommodate special dietary requests and make sure everyone in your party has a delightful experience.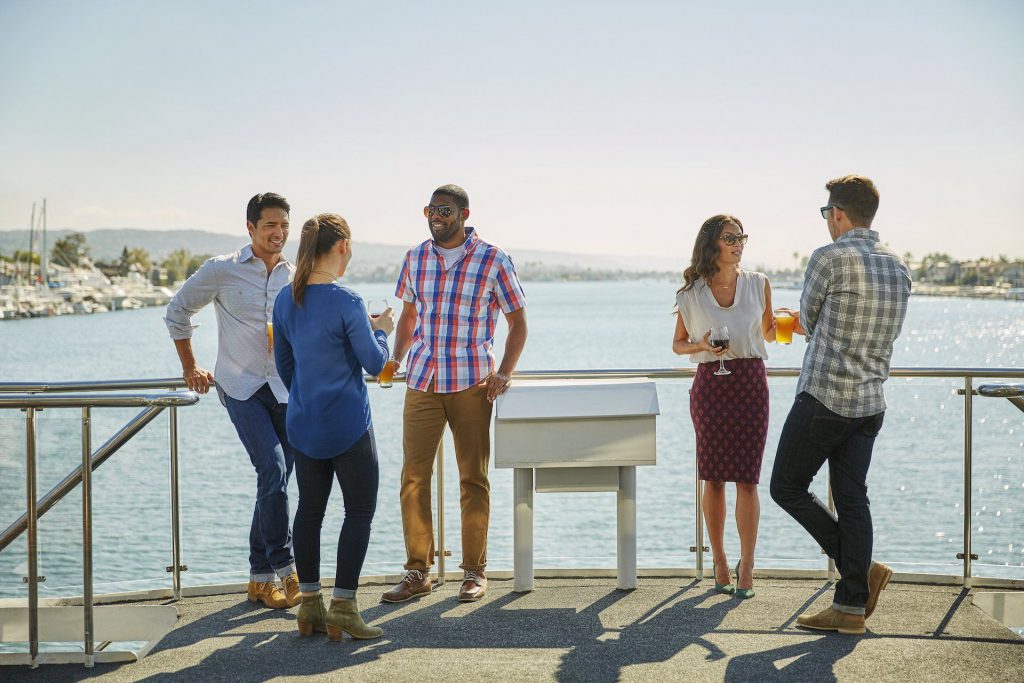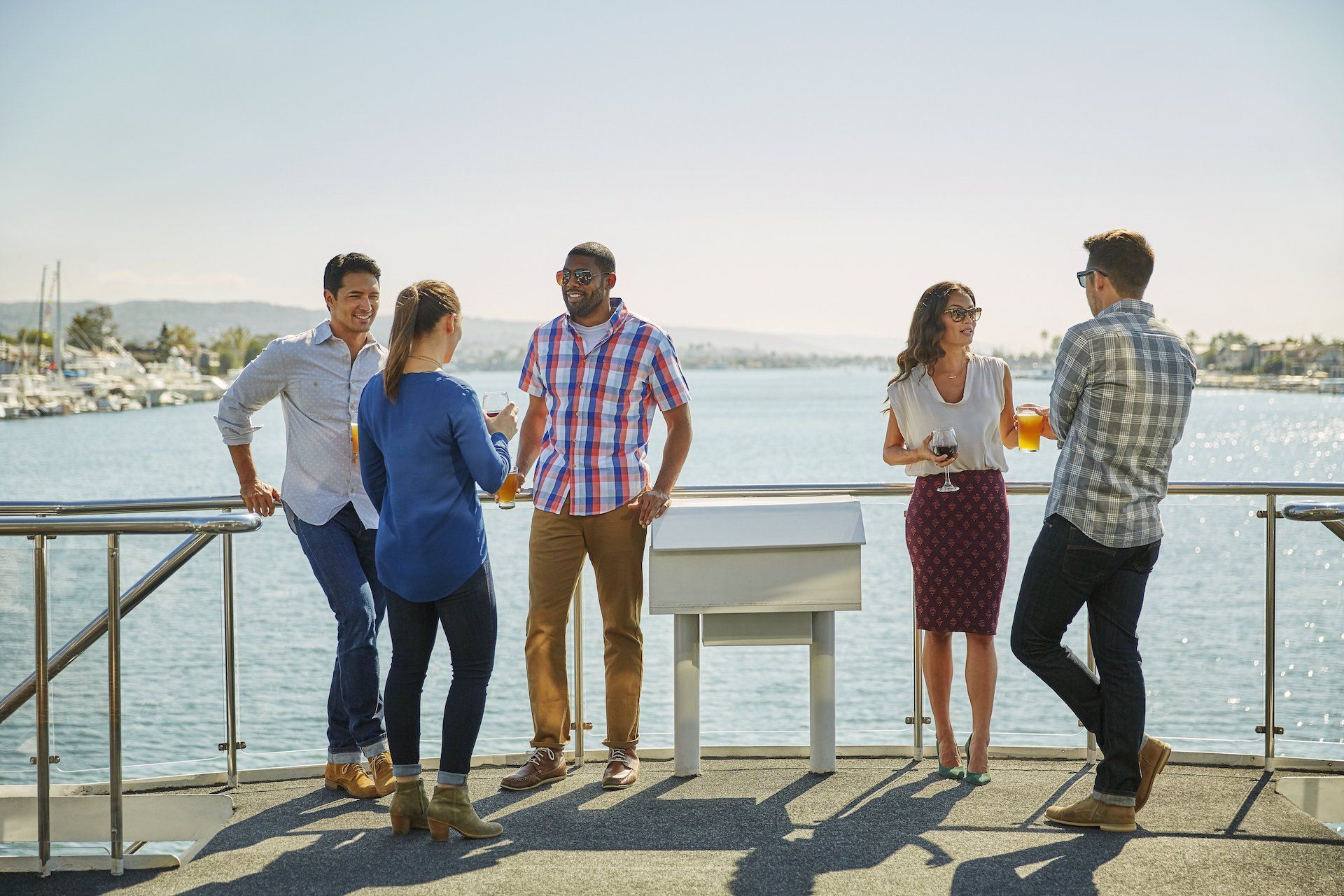 A Memorable Thanksgiving with City Cruises in Newport Beach
Thanksgiving in Newport Beach is sure to set the stage for a new tradition. With everything this coastal city has to offer, it's clear to see how celebrating Thanksgiving here on a City Cruises Dining Cruise is the perfect way to make memories that last a lifetime. Especially since City Cruises is known for its family-friendly atmosphere, making it an ideal choice for Thanksgiving with loved ones of all ages. So, this year, consider celebrating the holiday by the sea in Newport Beach. Whether you choose to start your day with a waterfront brunch, give thanks along the boardwalk, or embark on a beautiful dinner cruise, it's a Thanksgiving experience that combines gratitude, indulgence, and the beauty of the Southern California coast – a true holiday treat!