Celebrated as an international hub of arts, business, culture, finance, and sports, Toronto is a multicultural city known as a cosmopolitan jewel in Canada's crown. With a location situated right on beautiful Lake Ontario, the Queen City features exquisite views and stunning surroundings. Because of everything this city offers, meeting spaces in Toronto are plentiful, but finding the ideal event venue in Toronto can be a challenge when you want it to be an innovative space designed to impress every guest. So, when you begin a search for where to host corporate events in Toronto, looking off-land with City Cruises offers a chance to do something different. As a Toronto corporate event venue, a vessel on the water offers the opportunity to experience the city in a whole new way that will inspire and delight every attendee. Because let's be honest: When was the last time you got on a boat to talk business? From making a great impression on clients to boosting employee morale, the relaxing environment makes for an easy conversation starter that can lead to much more.
Benefits of Using City Cruises for Meetings Spaces in Toronto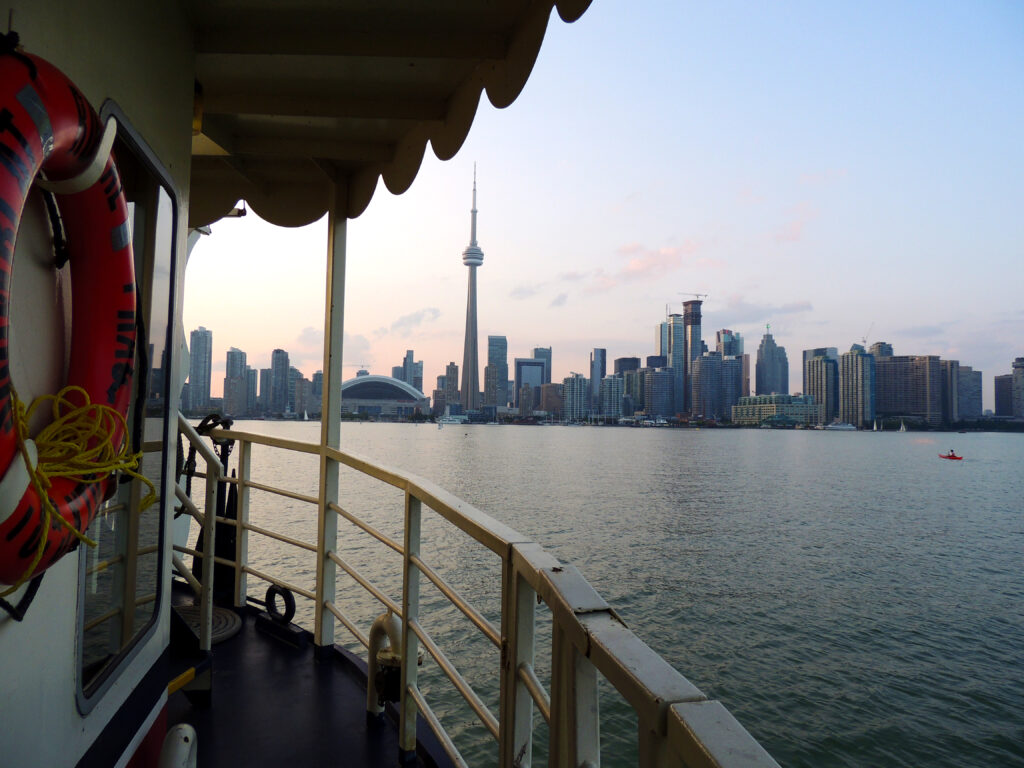 Planning meetings can be a big undertaking. No matter what the occasion, finding the ideal venue can have a significant impact on how things proceed. If it isn't welcoming or relaxing, attendees are more likely to be less engaged in any agenda. And of course, the novelty of a floating meeting space offers benefits in spades—especially in a destination like Toronto. Not only do attendees get to take in exceptional views of the city, but with customizable packages and amenities, the organizers are able to make the most of the experience because all needs and desires will be met.
The City Cruises Toronto Meeting Experience
Toronto is beloved for its exquisite skyline and the gorgeous location on Lake Ontario between the Rouge River in the east and the Etobicoke Creek in the west. Among dazzling blue waters and scenic surroundings, Queen City sites are easy to view from our vessels' climate-controlled interiors and open-air outdoor decks. But the benefits don't end there. If organizers want to level up the experience, they can also add chef-prepared menu options and full bar service. Entertainment, activities, and music on board are available as well.
Types of Meetings City Cruises Can Accommodate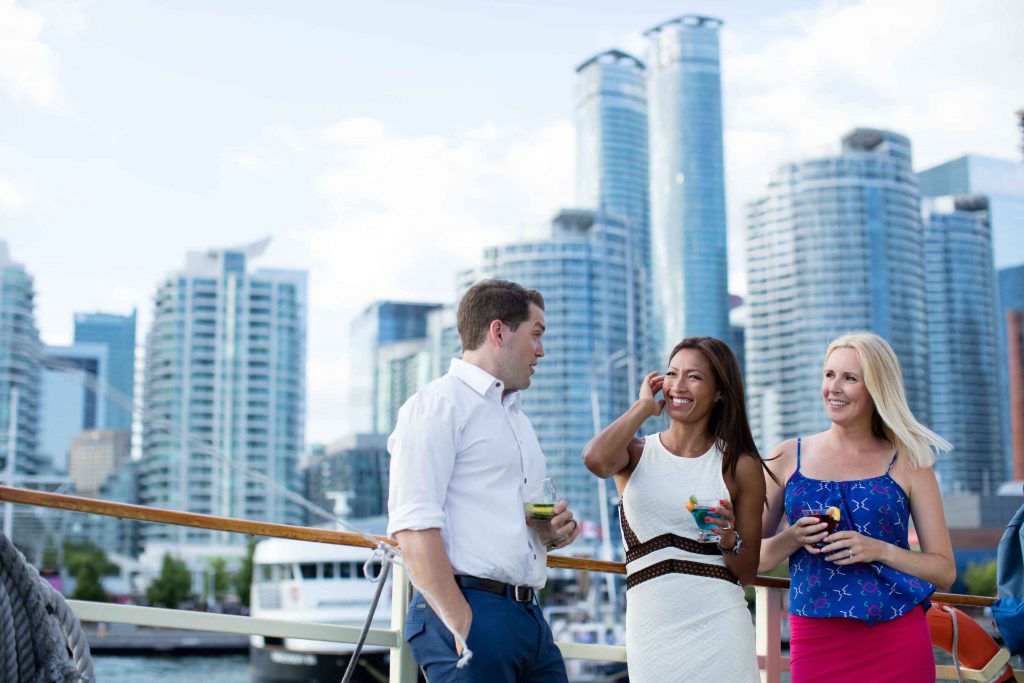 When you think about what meeting spaces and venues can accommodate, some places only cater to very specific gatherings. But a City Cruises experience runs the gamut from team meetups and workshops to client meetings and presentations, as well as corporate conferences and seminars. All of these events truly stand out in the business world as an innovative way to (literally) get people on board with whatever is being presented. And you'll also want to consider the enticing impact of product launches and press events that happen while on a yacht. Because of the innovative location, social media will most certainly be a buzz with posts featuring the spectacular backdrop of the Queen City skyline.
Why Choose City Cruises for Your Toronto Meeting Spaces or Venues
Sparking creativity can sometimes be a struggle — especially during meetings. Usually held in drab conference rooms or over Zoom, it's challenging to feel inspired. A change in scenery will do everyone good. Whether your goal is to impress clients and partners, foster employee engagement and boost morale, or excite event attendees, the impact of unique environments and an unconventional venue can't be undersold. Idea generation flourishes in newfound spaces and access to natural surroundings — complete with fresh air and blue skies — can revitalize the body and mind simply by providing a relaxing atmosphere that puts everyone at ease.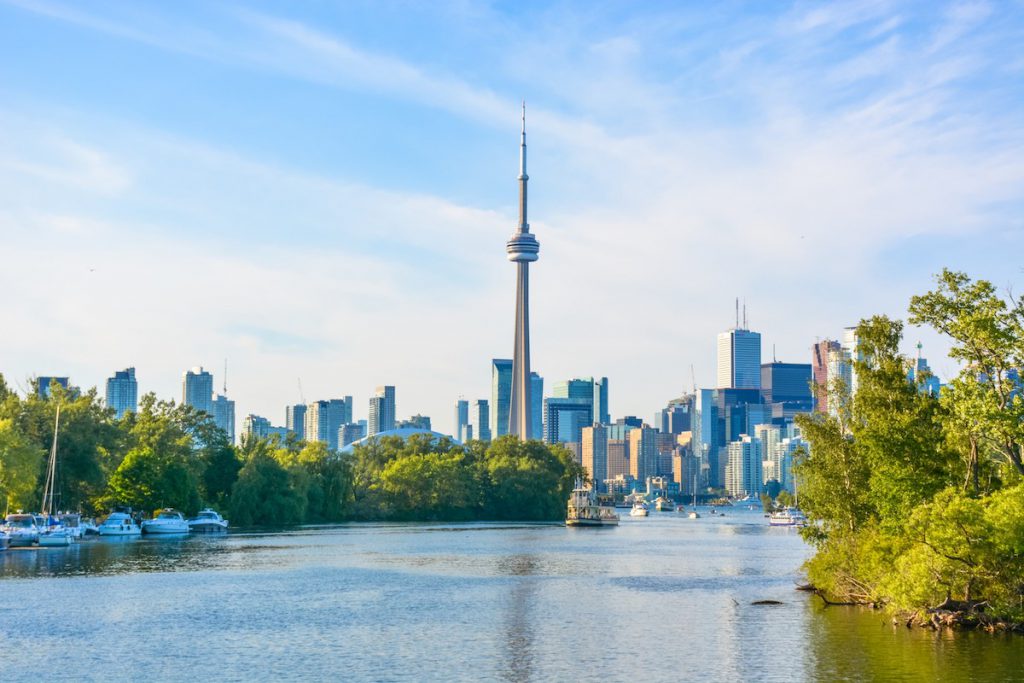 Customizing Your Meeting with City Cruises in Toronto
Because meetings vary in agenda and attendees, choosing a City Cruises experience really comes in handy. Since we have adaptable spaces, we can accommodate small-, medium-, and large-sized groups and offer amenities to meet each one's specific needs. When you explore our Toronto city fleet, you'll discover vessels that vary in capacity, style, and setup, so it's easy to find a boat that's designed with your preferences in mind. We can also support all of your presentation requirements with the right technology and equipment for your outing. Then, of course, there are additional services too from activities and entertainment to music on board, which all help set the mood to make the most of the occasion.
Ready, Set, Book
Between Toronto's magnificent skyline views and the range of amenities City Cruises has on deck, it should come as no surprise that our vessels are the ideal, innovative meeting spaces and venues for companies looking to connect in the Queen City. Whether you choose one of our all-inclusive packages or opt to customize your own, you'll receive the royal treatment either way, so all that's left to do is begin booking. Just fill out this form and an event planner will contact you ready to begin the planning process of making your next event one to remember. All you have to do is select the date, make a reservation, and get ready for an unforgettable event!