What do you picture when you think about the Northeast? Is it New England and its Revolutionary history? Falling leaves and snowy winters? Summers on the water? Well, if the answer is "all of the above," there's a city that has all of that: Boston, Massachusetts.
And, that's not all — Boston also has iconic sports teams, a slew of the most significant American history locations in the country, and a some of the most prestigious universities in the world. All in all, Boston is a city you'll have a hard time not falling for upon your first visit.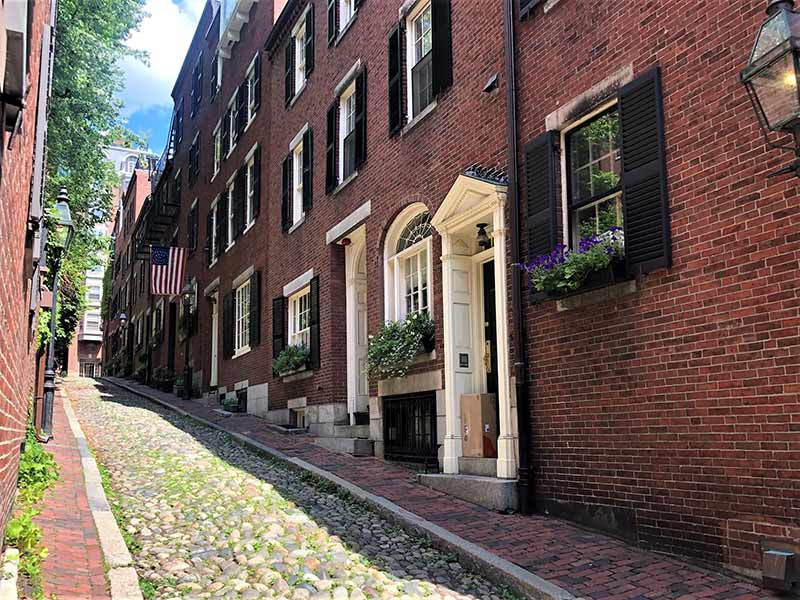 1. Harvard Square
If you're interested in checking out the world-renowned Harvard University, but still want to get a neighborhood feel, Harvard Square in Cambridge is a great place to visit. You can watch street performers and musicians, pop into one of the many coffee shops, enjoy fine dining, and see the adjacent Harvard Yard — yes, the one you "park your car" in. (It's also easy to get to via mass transit!)
2. South End
For the foodies out there, eating in the South End is a great place to begin your gastronomic tour of Boston. Not to be confused with South Boston, or "Southie" — which is also a very nice area — South End is a neighborhood full of new and exciting restaurants that continue to elevate the city's reputation as a culinary destination.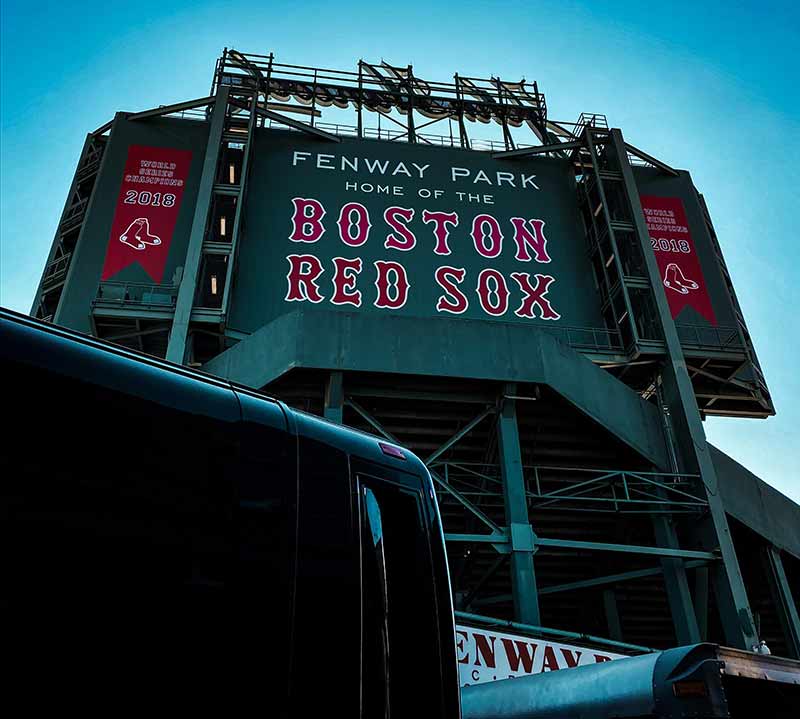 3. Fenway Park
Whether you're a baseball fan or not — and even if you're a Yankees fan! — taking in a game at the historic Fenway Park is a bucket list item to check off while you're in town. First opened on April 20, 1912, it's the oldest active ballpark in Major League Baseball and the home of the Boston Red Sox. It has plenty of interesting lore and history, and features the famous Green Monster, the massive green wall in left field. On March 7, 2012 (the park's 100th birthday), Fenway was added to the National Register of Historic Places.
4. Aquarium
If you're a fan of aquatic life, you'll definitely want to stop by the New England Aquarium. It is one of the biggest visitor attractions in Boston and a major education resource for the city and surrounding region. It's been welcoming visitors big and small for almost 50 years, and is an awesome place to take the whole family.
5. Faneuil Hall
For Revolutionary War buffs and fans of American history, there's no better place to go than Faneuil Hall — aka, the "Cradle of Liberty." While it remains a site of meetings, protests, and debates today, the marketplace and meeting hall located near the waterfront is famous for being the site of several pro-American speeches by Samuel Adams and other Founding Fathers.
6. Boston Harbor City Cruises' Whale Watching Cruise
Now, you might not think of marine wildlife when you think of the capital of Massachusetts, but the Boston Harbor City Cruises' Whale Watching Cruise will absolutely change your mind, and Wandering Wheatleys claims that climbing aboard these high-speed catamarans is an absolute must for whale-watching on their list of "Best Things to do in Boston". If you're fascinated by some of the largest animals in the world (who isn't?), this tour or Stellwagen Bank Marine Sanctuary is for you. The sanctuary is a rich feeding ground for whales, dolphins, seabirds, and more marine creatures — so don't forget to bring your camera! In terms of whales, Stellwagen is home to humpbacks, finbacks and minkes, and the critically endangered right whales.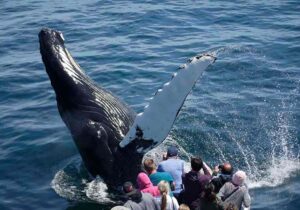 7. Walks' Best of Boston Freedom Trail & Boston Public Market Food Tour
Now, you'll probably be having a few glasses of Sam Adams while you're here, but to make sure you soak in some of the city's rich history in-between pints while you're in Beantown, the Best of Boston Freedom Trail & Boston Public Market Food Tour is a must-do activity. You'll weave your way from the city's historic downtown to the picturesque North End, popping into markets, local restaurants, and historic eateries on the way. And, you'll learn the story behind each plate and discover classic dishes that you absolutely need to try while you're in Boston. So, allow your trained expert guide to take you through this one-of-a-kind food tour experience.
So whether it's whale watching or taking in a major league baseball game or wandering around historic sites and famous universities, Boston has something for everyone.
Original post date: November 2, 2022