From bustling neighborhoods to historic parks and museums, Sacramento just might be the Golden State's hidden gem.
Let's be honest: California is big. So big, in fact, that plenty of cities, towns, and even entire regions get overshadowed by Los Angeles and San Francisco, the state's cultural titans. And, if you're not a local, it can be tough to suss out the best spots in California that aren't always packed with tourists.
So, allow us to be your virtual "friend who lives in the area," and let you in on one of the Golden State's hidden gems: Sacramento. The city is situated where the Sacramento River and the American River meet, and is California's capitol city, which means it's home to the state government, as well as a bustling restaurant scene, a historic old town, and more charming attractions. So, without further ado, let's check out some of the best things to do in Sacramento!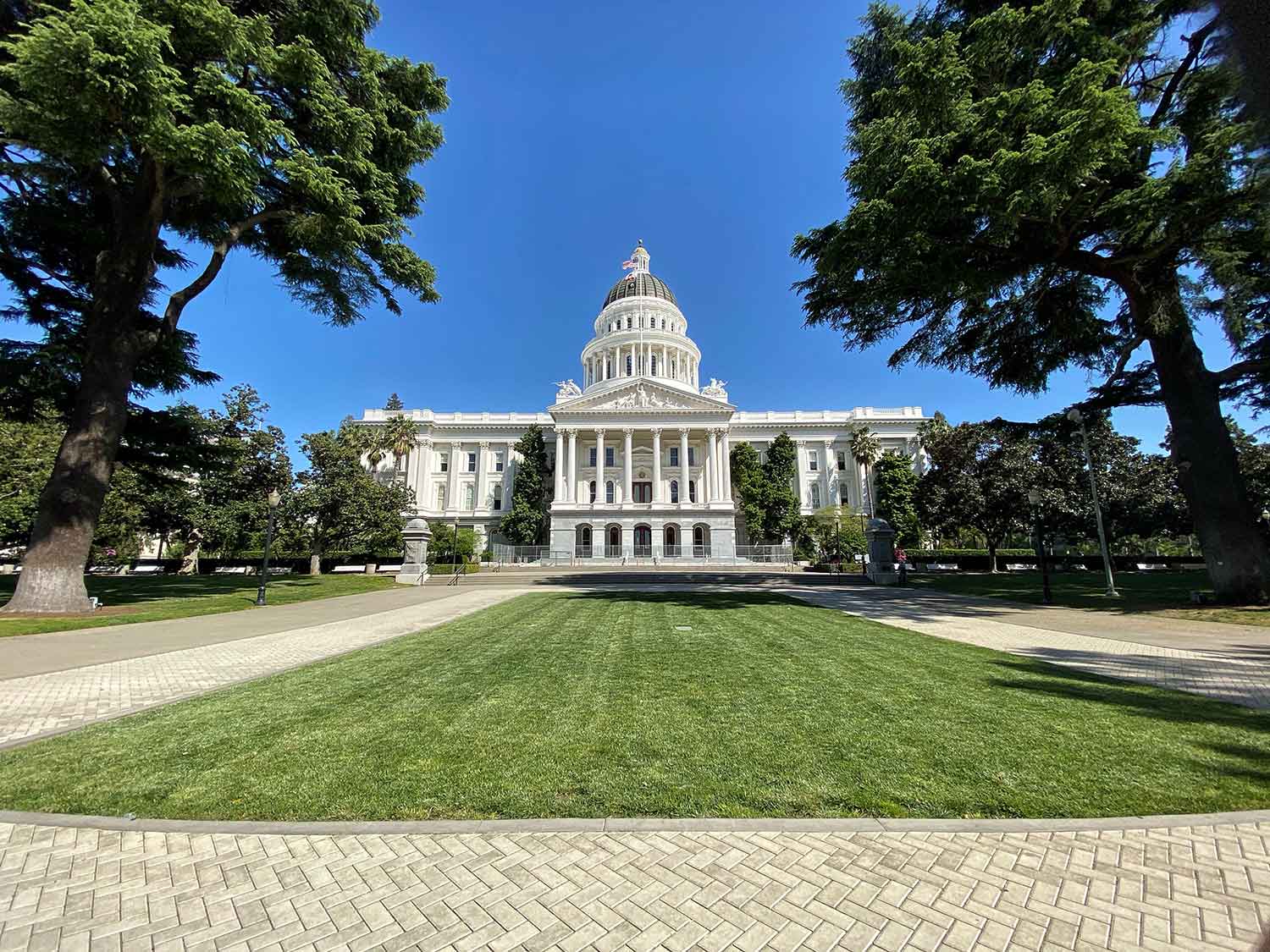 1. California State Capitol
For some beautiful architecture and history, check out the California State Capitol building. Besides being stunningly gorgeous, the building was added to the National Register of Historic Places in 1973 and has its very own museum, complete with a small theater that screens short historical films, a gift shop, the "History of California" mural, as well as the restored historic offices of the Secretary of State, Treasurer, and Governor of California.
2. Sutter's Fort State Historic Park
Want to check out a piece of living history? Head to Sutter's Fort State Historic Park, the site of the economic center of the very first permanent European settlement in California's Central Valley. Founded by Swiss immigrant John Sutter, the fort was an important location during the California Gold Rush. Today, visitors can learn all about the history of Sutter's Fort and how it contributed to the formation of California as we know it.
3. Old Sacramento
The district of Old Sacramento instantly transports you back to the California Gold Rush. Sure, you'll see old-timey wooden sidewalks, wagon rides, and plenty of historic sites, but you can also enjoy over 125 shops, restaurants, events, and attractions in the breathtaking historic district!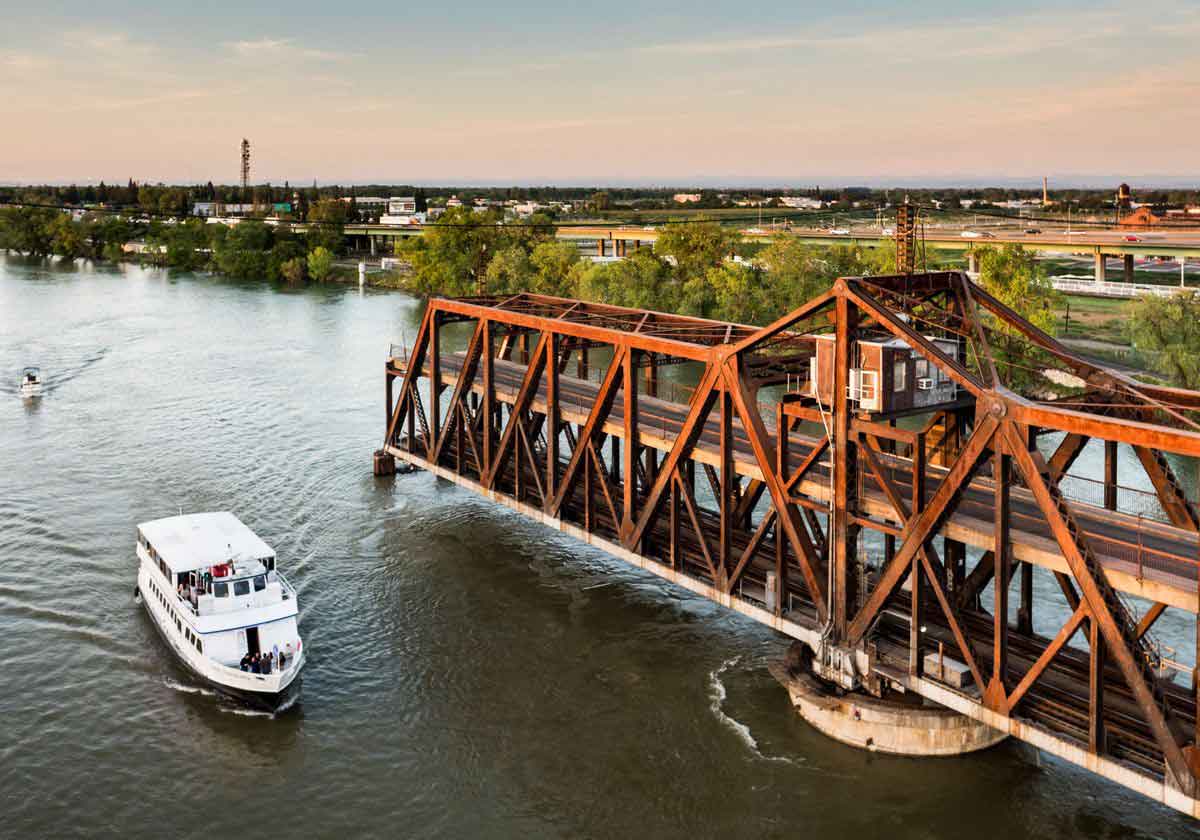 4. City Experience Historic River Cruise
If you're hoping to see some famous historical sites while you're in town, City Cruises' Historic River is the way to go. From the comfort of a yacht — yes, really — you'll sail past Old Sacramento's Delta King, the I Street Bridge, the Tower Bridge, and the Air Force Docks. You'll also hear plenty of fun and exciting stories about the wild days of the Gold Rush from the Captain of the vessel, as well as Sacramento River facts and history. Oh, and did we mention the beautiful views?
5. California State Railroad Museum
As one of the several museums in Old Sacramento, the California State Railroad Museum is a great way to learn all about the construction of the Transcontinental Railroad — one of the nation's earliest and most impressive feats of engineering. And, if you're lucky, you could also hop aboard one of the museum's Excursion Trains (which run from April through September and select dates from October through December) and enjoy a mellow, hour-long ride along the Sacramento River.
6. The Sacramento Kings
Going to a basketball game can be a blast for the entire family, and while you're in town, why not stop by the Golden 1 Center to catch the Sacramento Kings? They're the oldest team in the NBA, and the city's only major league sports team. Their home arena is beautiful, and also hosts concerts, conventions, and other sporting and entertainment events, so even if you're visiting during basketball's off season, there's still plenty to do!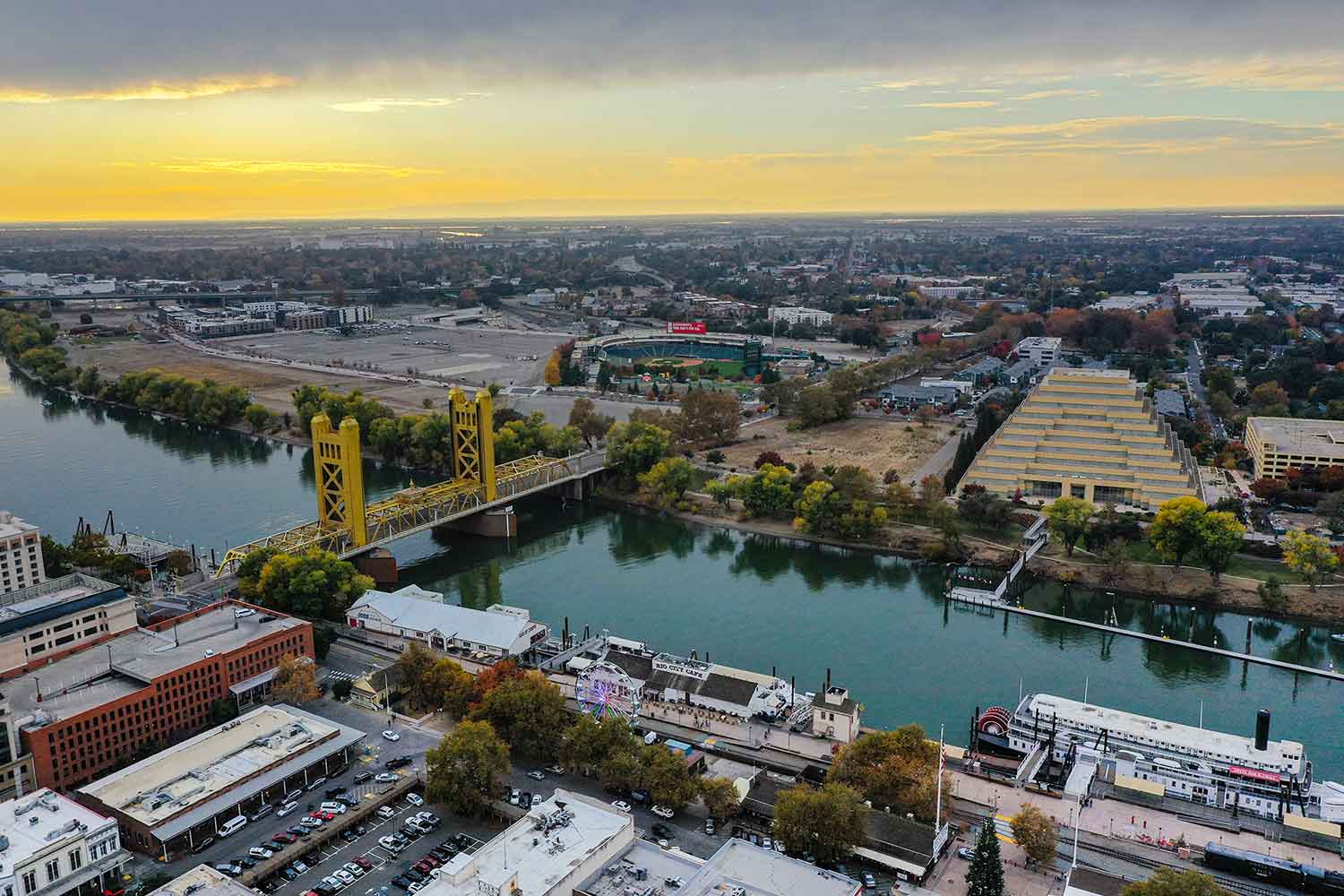 7. Downtown
If you're looking to eat well while you're in Sacramento head downtown for some tasty bites. It's the central business district of the city, and those business people have to eat, which means there's a ton of great restaurants to choose from. Indulge in diverse cuisines and hometown staples — just don't fill up on bread!
8. Sacramento Zoo
If you're traveling with kids, they'll love the Sacramento Zoo — and so will their parents! As an educational institution, the zoo welcomes around 70,000 school children from a wide swath of the state. Be sure to check out a few of the programs the zoo offers, including wildlife stage shows, keeper chats, zoo previews, animal encounters, and much more.
So now you're all set to plan your trip to California's Capitol city. It's got something for everyone: sports, culture, cuisine, nature outings, you name it, Sacramento has it. Enjoy!