From ancient forests to manicured formal gardens on grand royal estates full of flowers, topiary, and fountains, London's 3,000 gardens and parks are some of the England capital's most unique features.
Within these parks, you'll find history, culture, art, and architecture, as well as a diverse range of native and non-native flora and fauna. This guide to the best gardens in London showcases the best this city has to offer.
The best gardens to visit in London
London's gardens and parks are a key part of what makes this city so captivating, and both City Cruises and Walks offer immersive and educational tours—as well as beautiful views—of these lovely green spaces.
Along with museums, historic sites, and classic experiences like English tea or a sightseeing cruise along the Thames, strolling through the grand gardens of London is one of the best ways to discover the city.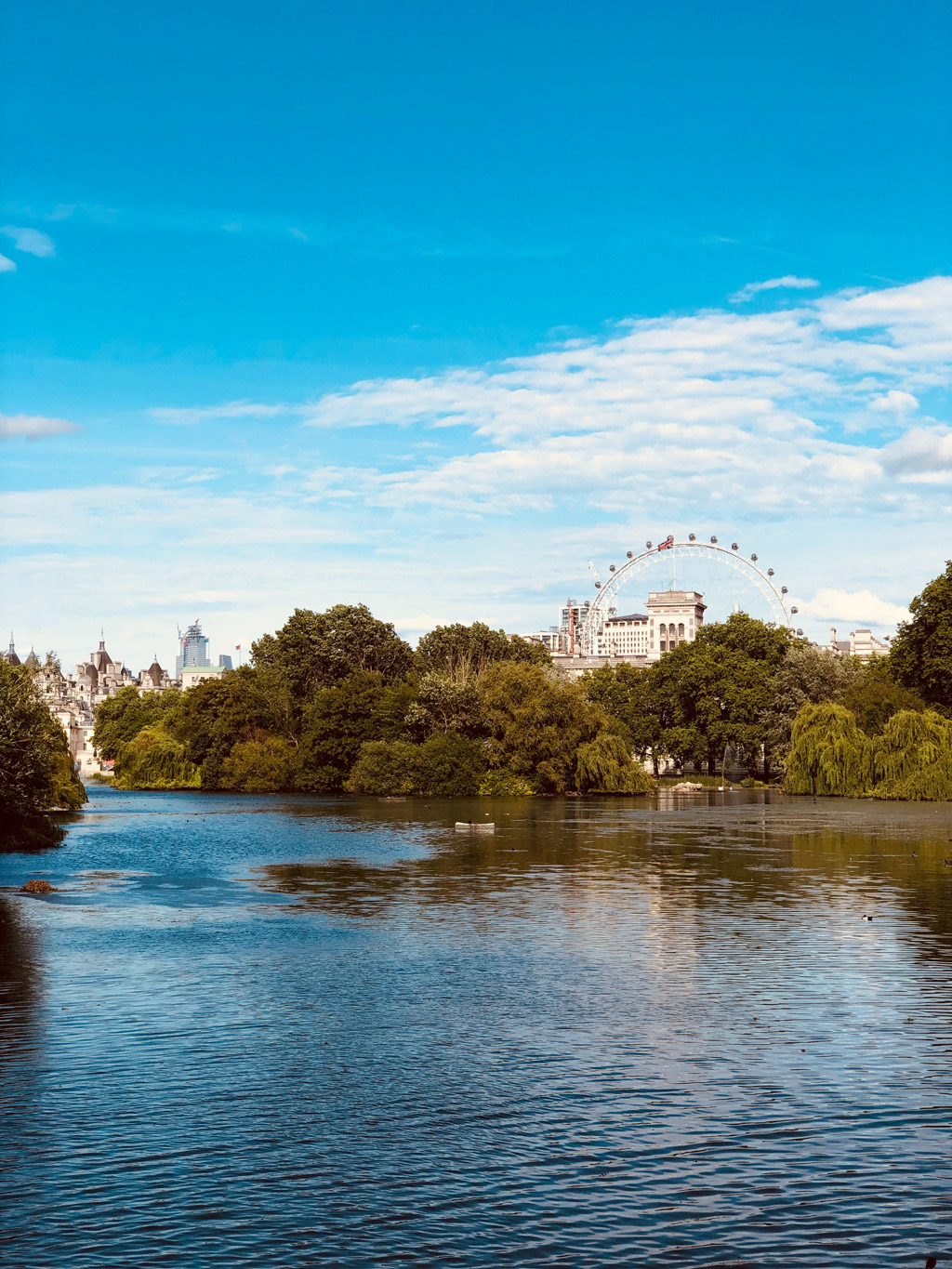 1 Green Park
Encompassing 40 acres, Green Park is one of the eight royal parks and gardens located around London. Along with several monuments, it's part of the trio of parks that surround Buckingham Palace, with the Canada Gate allowing entry to the Queen Victoria Memorial in front of the palace.
2 St James's Park
No visit to London is complete without a visit to St James's Park. Its peaceful lake, lush walkways, and pelican flocks (yes, pelicans!) are just a stone's throw from Buckingham Palace, and the park runs parallel to The Mall.
Peeking out above the trees, you can spy icons of the London skyline, such as the London Eye. On the Walks tour of London in a Day, the stop at Buckingham Palace to witness the Changing of the Guard gives you the opportunity to see St James's Park.
3 Buckingham Palace Gardens
Hidden away from prying eyes at the rear of Buckingham Palace, the 39-acre Buckingham Palace Gardens are the biggest private gardens in the capital.
Home to more than 1,000 trees, hundreds of plant species, and local wildlife like birds, this stately idyll is the Queen's private garden. But between July and October, visitors can explore this secret garden, as well as select rooms in the Palace itself.
4 Hyde Park
The largest of the royal parks, Hyde Park is one of the most famous gardens in London, thanks to its beautiful appearance and wealth of activities.
Kensington Palace Gardens is one of its top attractions, with its formal gardens of manicured hedges and water fountains. Hyde Park also has a lovely rose garden, lakes for boating and swimming, bandstands to watch performances, and tranquil cafes where you can sit back and unwind from the rush of London life.

5 Kew Gardens
You can go on a globe-trotting horticultural trip without leaving London at the Royal Botanic Gardens at Kew.
Housed in sunny outdoor gardens and an ornate Victorian-style glass pavilion, this 300-acre park features more than 50,000 living plants, thousands of unique species, and millions of preserved specimens. You can view unique plants from around the world, such as the corpse flower, as well as a picturesque manmade rock garden.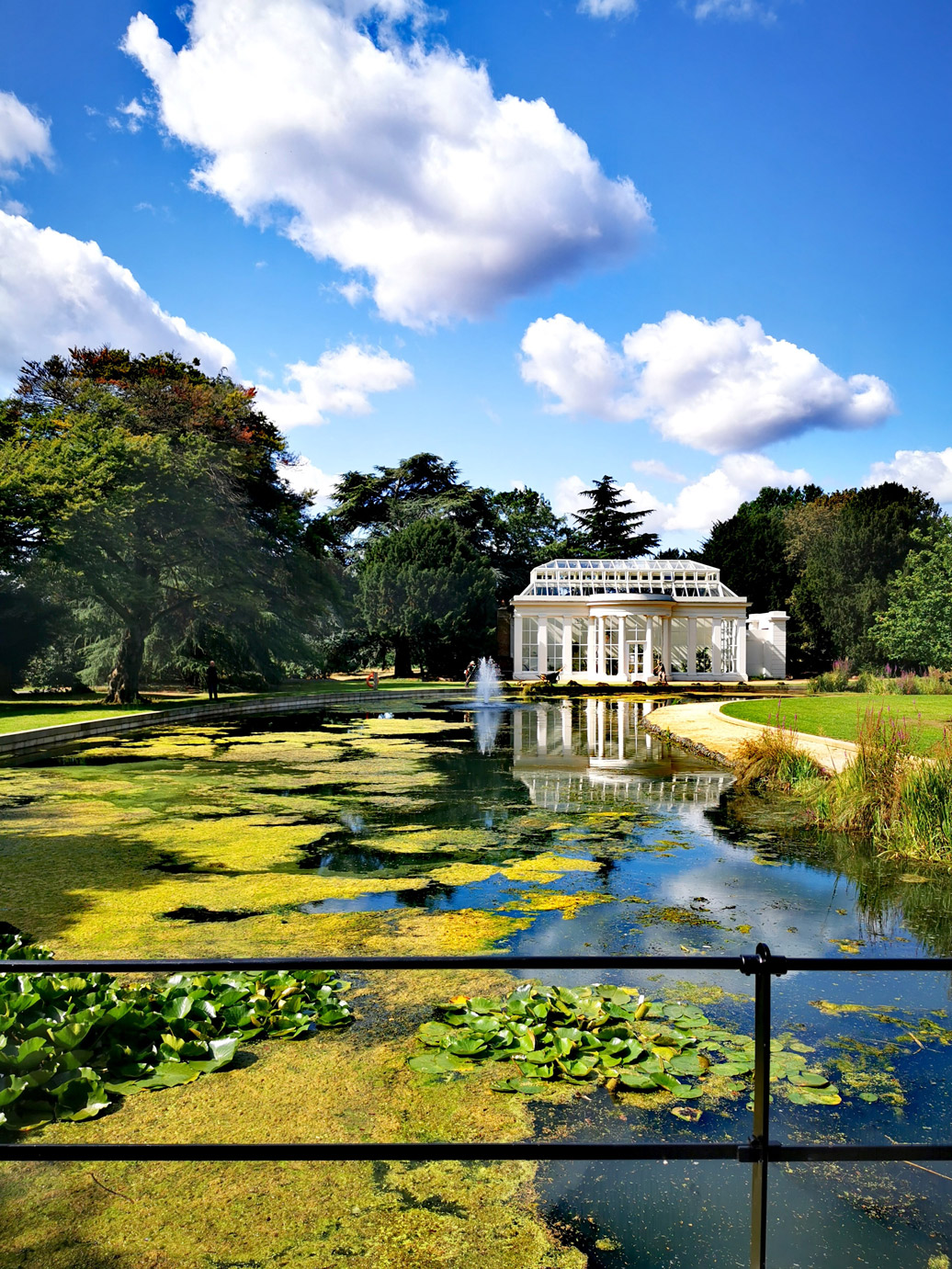 6 Chelsea Physic Garden
Want to see where the ancient apothecaries of 1600s London grew plants to use as medicine? You can do so at the Chelsea Physic Garden. Created in 1673, it's England's second-oldest botanical garden with some 5,000 species of plants.
7 Richmond Park
Founded in the 17th century by Charles I as a deer park, today Richmond Park is one of London's most important gardens and parks for conservation. Along with its roaming deer herds, it safeguards 1,200 ancient trees and rare species of wildflowers, grasses, birds, bats, and more.
Within the park, you'll find other hidden gardens, such as the Isabella Plantation. First planted in 1830, this idyllic Victorian woodland garden is full of colorful azaleas and both native and non-native plant species.
8 Hampton Court Palace Gardens
With more than 60 acres of immaculate formal gardens, parklands, statutes, fountains, and trimmed trees and bushes, the elegant Hampton Court Palace Gardens are some of the most beautiful gardens in London.
Many visitors love taking the time to solve the hedge maze, which is the oldest in the world. In the summer, the gardens also host the annual Hampton Court Garden Festival flower show.
Is there a best time of year to visit London gardens?
The good news is that there's no bad time of year to visit the gardens of London. Each season has something special to offer, from fall foliage to spectacular flower blooms in the spring. Even in winter, glasshouse pavilions offer cozy nature escapes.
If there's a particular private garden you hope to visit, however, like the Buckingham Palace Gardens (aka the Queen's secret garden), you'll want to plan your trip around the few months a year it's open.
Discover London through its beautiful gardens
It would be impossible to see all of London's best gardens in a day, but this curated list features the most beautiful gardens and parks—all of which should be essential stops on your London itinerary.