Darwin, Australia is an exciting spot that provides both a leisurely and thrilling environment. Filled with various activities and attractions, such as open-air movies, Aboriginal rock art, crocodile cruise options, and Darwin day tours that offer incredible sunset views, Darwin is a top choice for many travelers. Viewing this town is ideal through Darwin tours, which provides additional insight into the area.
Top Darwin Tours and Attractions
This town in Australia has rapidly become a top tourist destination due to its array of activities and attractions throughout. Situated in the Northern Territory in Australia, this top destination provides everything from crocodile sightings and encounters to international cuisine options. Like the town, its residents are eclectic and fun, creating an even more magical location for a getaway.
Darwin Tours: History of the Area
Darwin has quite a long history, dating back to the early 1800s. This Australian town was first discovered in 1839 when a ship sailed to Darwin Harbour, However it was not until 1869 that the town became a settlement. A few years later, the discovery of gold helped propel Darwin into a financially successful state.
After a period spent building various businesses in Darwin, a war and cyclone took down many of Darwin's famous buildings. Darwin was rebuilt, with new buildings and businesses added to the roster. Now, Darwin is a flourishing city again, with around 140,000 residents.
Darwin Tours: Attractions and Activities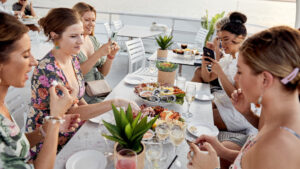 Take a Cruise
Many types of cruises are available in Darwin, allowing you to enjoy epic views via the water. Most cruises include a meal and drinks, providing for a lovely excursion. You can try the Gaze and Graze Sunset Cruise for Two for an evening out with your partner, friend, or family member. You'll be served a grazing platter and dessert as you enjoy Darwin's sunset. This is one of the best tours in Darwin, Australia, for those seeking a romantic night out.
Alternatively, you can hop aboard the Charles Darwin for the Charles Darwin Dinner Cruise for an elegant meal made with local produce and fresh seafood. The Charles Darwin Sunset Cruise allows you to order beverages and platters with tasty tidbits during a 2-hour boat ride.
Visit the Sunset Markets
Mindil Beach Sunset Markets is one of the top reasons visitors elect to spend time in Darwin. This market offers an expansive list of food vendors, each serving a different type of international cuisine. A stop by this market will allow you to select Malaysian, Brazilian, Indian, Greek, and many other varieties of food. A popular activity is visiting the sunset market, taking your food order to go, and enjoying it on the beach as the sun sets.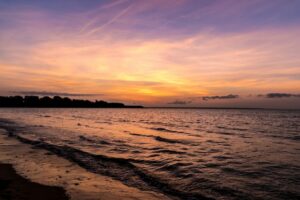 Head to Stokes Hill Wharf
This spot in Darwin is where you'll find an array of watersports and waterfront dining. You'll likely find an option available at Stokes Hill Wharf for any water-related activity. The available dining options include an array of international cuisines, such as Mexican, Asian fusion, and Italian.
Many people head to the Stokes Hill Wharf for an early morning of fishing. There are free fishing platforms throughout the wharf; however, you'll need to bring, borrow, or rent a fishing pole, gear, and bait.
Spend Time at the Museum and Art Gallery of the Northern Territory
You'll find this museum and art gallery tucked into Darwin Harbour, surrounded by a lush tropical garden. The Museum and Art Gallery of the Northern Territory includes history and culture that you can explore.
When visiting, you can expect to see an array of art from the modern Aboriginal community, along with Oceanic and Australian art pieces, and more.
Explore Crocosaurus Cove
The Crocosaurus Cove is an activity for thrill-seekers who enjoy the idea of getting close to crocodiles. This spot supposedly has the world's largest collection of Australian reptiles. You can get as close or as far from the reptiles as you'd like, depending on which activities and attractions you visit while at Crocosaurus Cove.
If you're very adventurous, you can try going in the "Cage of Death," a cage that takes you underwater to hang out with a large saltwater crocodile. Otherwise, you can feed the crocodiles, hold a baby crocodile, or explore the aquarium.
Darwin Tours: Planning a Visit
Since Darwin's activities are very diverse, it will take some planning to ensure everyone traveling with you is satisfied. Traveling with family or friends who enjoy the same activities may be easier, so you can focus on those activities.
However, if your group is already set, you can have each person write down an activity they want to do while in Darwin. Then, create an itinerary around everyone's necessary activity, from walking tours to small group tour options and full-day tour picks. By planning your visit with feedback from your friends and family, you'll have a smooth trip with activities everyone enjoys.

Darwin Tours: FAQ
What is the best time of year to go to Darwin?
Avoid visiting Darwin during the rainy season, as the unpredictable weather can leave much to be desired. Instead, head to Darwin during the dry season, which runs from May through October. This season offers the most pleasant weather, during which you can explore the many nature offerings in Darwin.
Is Darwin, Australia worth visiting?
This location is a top tourist destination due to its diverse offerings. It's ideal for people of all ages, offering thrill-seeking activities for adventurous adults and recreation for visiting families. It's also a great place to use as a home base for the beautiful national parks and hot springs that are situated nearby. Other top contenders for stunning nature spots include Litchfield National Park, Nitmiluk National Park, and the Adelaide River.
What day trips can you do from Darwin?
Many day trips are available from Darwin, most centered around national parks or natural attractions. Kakadu National Park is a top choice for many Darwin visitors, as it provides diverse landscapes to explore. At this national park, you'll find wetlands, rivers, and an array of wildlife.
What is Darwin, Australia best known for?
Darwin is best known for a few different reasons. In particular, its outdoor markets and sunset market are a large reason for many people to visit. It also offers visitors warm weather during the year and an array of international cuisine. Additionally, there are many waterside activities available to pursue.