If you're looking for a classy, fun, and unique way to host your next company event, consider throwing your company party on a boat. Anyone can throw a party at an event center, but getting your team out on the water is a fabulous way to practice team building while creating memories. And let's not forget about the views. That will be the most memorable part! From landmarks to city skylines, it will be an unforgettable experience.
Hosting Your Next Company Party With City Cruises
Hosting an employee party on a boat is easy to plan with City Cruises. Let's look at how to host a corporate event on the water and why you should! Some top destinations to host your corporate party on the water include:
How to Host a Company Party on a Boat
When you decide to host a company party on a boat, there's some planning that needs to take place. We've put together some tips to help you prepare for your party with City Cruises to get started. And don't forget, our amazing team will be there to help you coordinate each step of the way.
Plan Ahead
It's important to plan ahead. A company party on a yacht isn't something you can do on a whim if you want to do it right. A good rule of thumb is to start planning around 3 months ahead of time. The last thing you want to happen is to have the package you want to be booked already. Or not give your employees enough time to make sure they have schedules cleared.
Set a Budget
Once you start planning a company party, set a budget and stick to it. Things can get out of hand and overwhelming if you don't do your research. City Cruises will help you stay on budget while you plan! Group events can be customized to help you stay within your budget, so be sure to reach out for more details.
Pick Your Party Style
If you're having a party, you need to know what kind! Is it a black-tie event? Or something more casual? Knowing the style you'd like will ensure your guests arrive in the right attire for the day as well. Once you know the type of party you want to have, you can start making choices for food, drinks, and music. Another great idea is to choose a theme and have your guests come in costume. Also, depending on the location you choose, destinations like San Francisco offer Pier event venues too!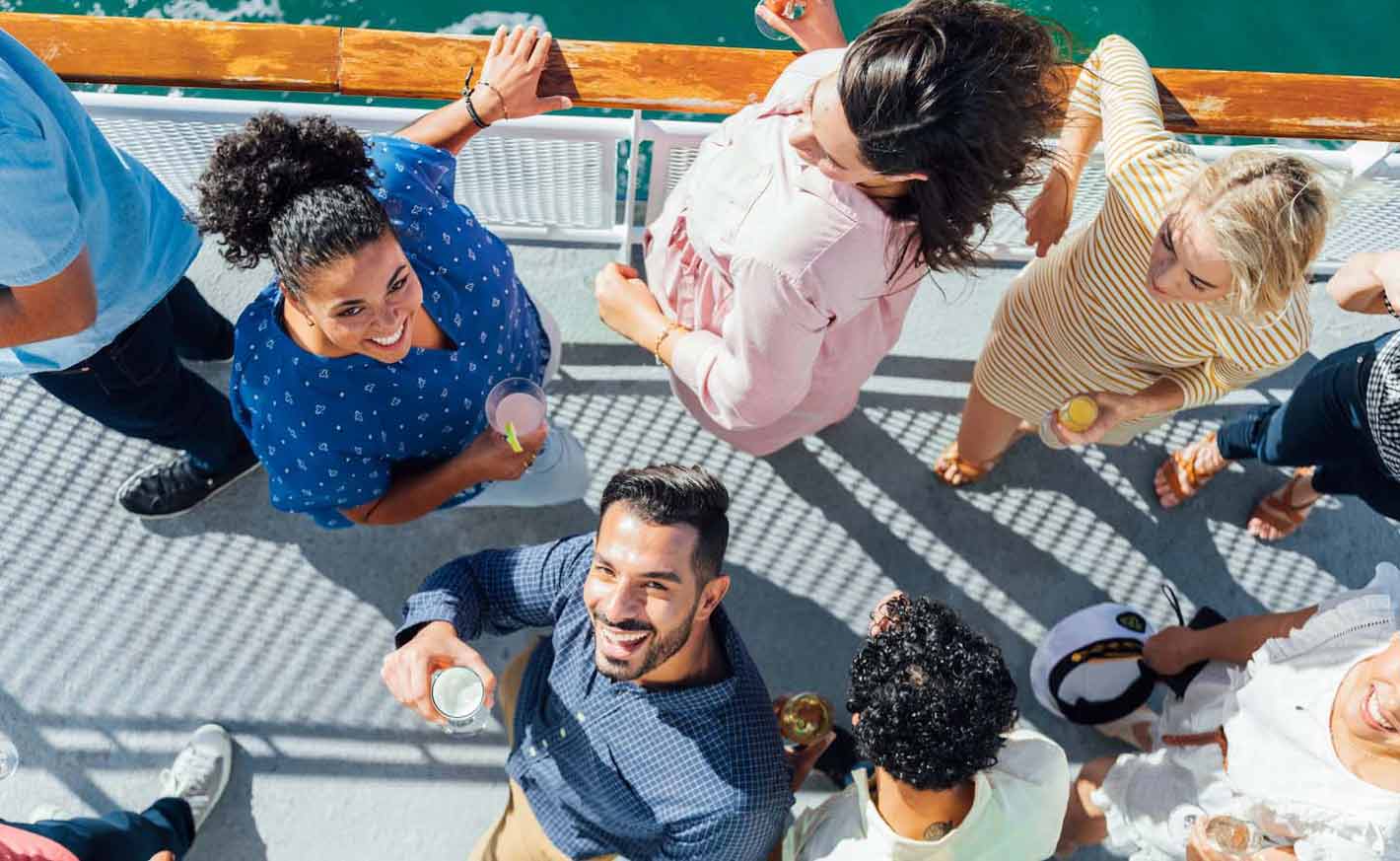 Decide on Food and Drinks
Food and drinks are typically what the guests are looking forward to at any party, so they better be good. When you're choosing food and drinks, make sure to figure out if your guests have allergies and dietary restrictions.
As for drinks, an open bar is usually best but we understand it's not for everyone. Consider how long you're planning to host the party when deciding on drink options. And know that you can always look to add things like more appetizers instead!
Choose Music Wisley
The music at a party can make or break the atmosphere. When choosing music for your company boat party, make sure it's appropriate but also fun. Perhaps make it so your guests can request songs if they'd like.
Make Sure Guests Have Safe Transportation
This one is especially important if you're going to have an open bar. Make sure your guests have a safe way to get to and from the party without having to drive. This can be a shuttle service, cabs, or ride-shares.
Final Thoughts
The bottom line is that hosting a company party on a boat doesn't have to be a huge hassle. Let City Cruises plan your next corporate event on the water today!