Generations of moviegoers have come to know the City by the Bay for its geography, architecture and robust history. For San Francisco natives, there are cringe-worthy depictions with nonlinear car chase scenes and oddly placed thunderstorms, but watching the Golden Gate Bridge span across the big screen can be like seeing an old friend have their moment in the limelight as a best supporting actor.
"I grew up in the North Bay in the 1970s," recalls Damon Van Hoesen, a Bay Area writer, editor and director." He continues, "I was a big fan of the Dirty Harry movies with Clint Eastwood. Then, we have the classic: Star Trek…especially episode IV with nuclear weapons in Alameda and the fact that the Star Fleet is based in San Francisco. I was blown away as a kid seeing the Golden Gate Bridge with multiple decks!"

Van Hoesen continues, "My absolute favorite films set or shot in San Francisco and the Bay Area are The Maltese Falcon with Humphrey Bogart and any Hitchcock film shot here, including The Birds, Vertigo and Shadow of a Doubt. We can't forget George Lucas' Lucasfilm, which is a huge employer here. His American Graffiti, with so many budding stars, including Harrison Ford, was shot at San Francisco's Mel's Drive-in and up north in Petaluma, which gave him the opportunity to make Star Wars, which changed my life at the age of 9."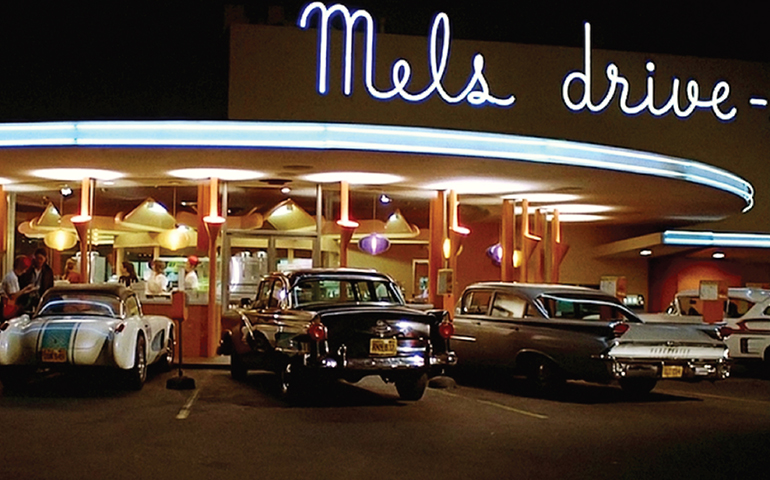 The familiar daily experiences of city-dwellers can also get a gentle nod from local audiences. Watching Christina Applegate and Cameron Diaz scoring a free workout whilst power walking the steep hills of The City in the early 2000's comedy, The Sweetest Thing, shows both an advantage to living by the Bay and reminder that most residents really know how to avoid hills while travelling on foot. Likewise, watching Humphrey Bogart's character, Vincent Perry, climb up the Filbert Street steps after undergoing plastic surgery in the suspenseful 1947 film-noir, Dark Passage, might strike a despondent chord with anyone who has been faced with the perils of a steep incline after a night of over-indulgence.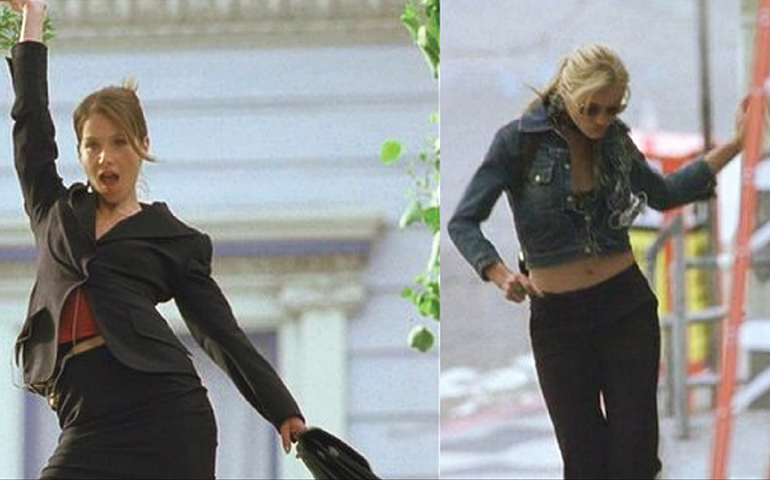 The ever-present hills are further accentuated in the iconic car chases in the screwball comedy What's Up, Doc? starring Barbara Streisand and Ryan O'Neal and the Steve McQueen-led action thriller Bullit. These engendered the San Francisco "hill jump" as a cinematic icon, with a continued legacy in the long-running 1970's television series Streets of San Francisco starring an emerging Michael Douglas and other films such as the 1996 Michael Bay action thriller, The Rock.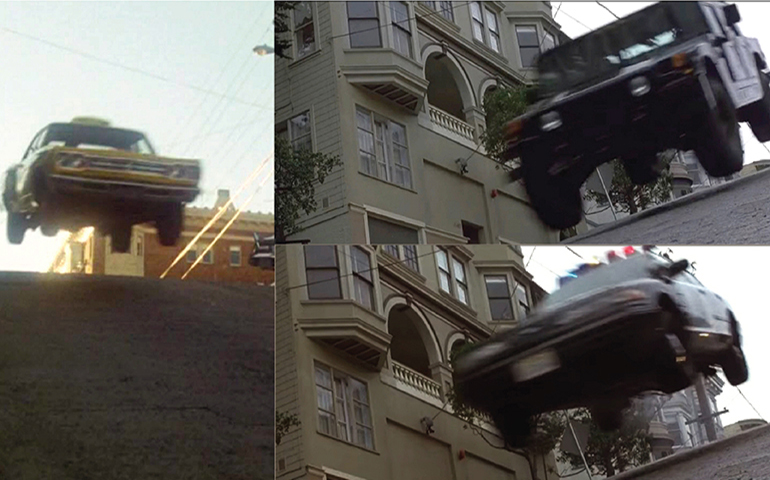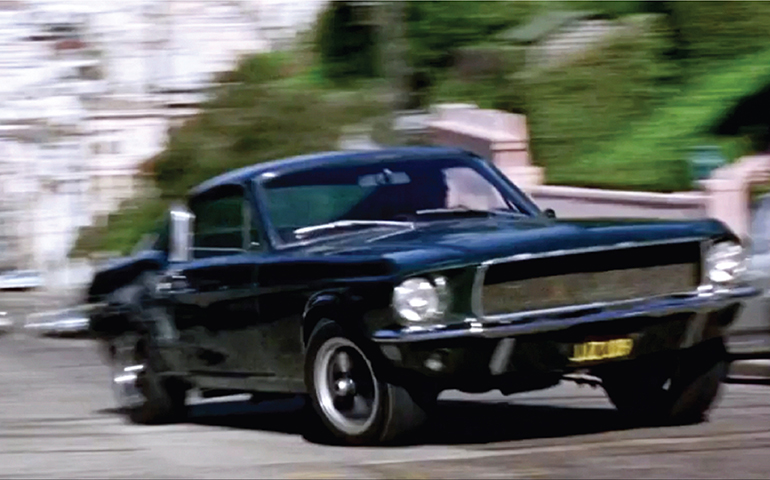 Alcatraz Island has a notorious history with larger-than-life characters, which have inspired its own steady stream of cinematic depictions. As mentioned in our previous blog post http://bit.ly/ACBlog_0120_LightsCameraAction, The Rock starring Nicolas Cage and Escape from Alcatraz featuring Clint Eastwood are both mainstream films that inspire Island visitors each year, but there are also lesser known films featuring the Island such as Six Against the Rock and Point Blank.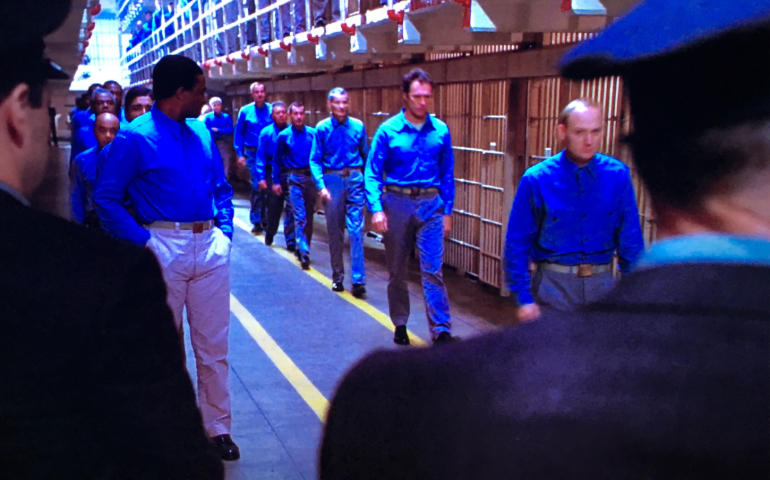 Defining moments of San Francisco's history are often used in plots and interwoven through suspenseful narratives. The 2005 psychological thriller, The Zodiac,  brings the troubling real-life events surrounding the Zodiac Killer during the 1960s and 1970s to the screen. Similarly, the extraordinary countercultural movement of that generation is captured with an assertive je nais se quoi in the 1971 coming-of-age, dark comedy Harold and Maude as well as the The Graduate starring Dustin Hoffman and Anne Bancroft.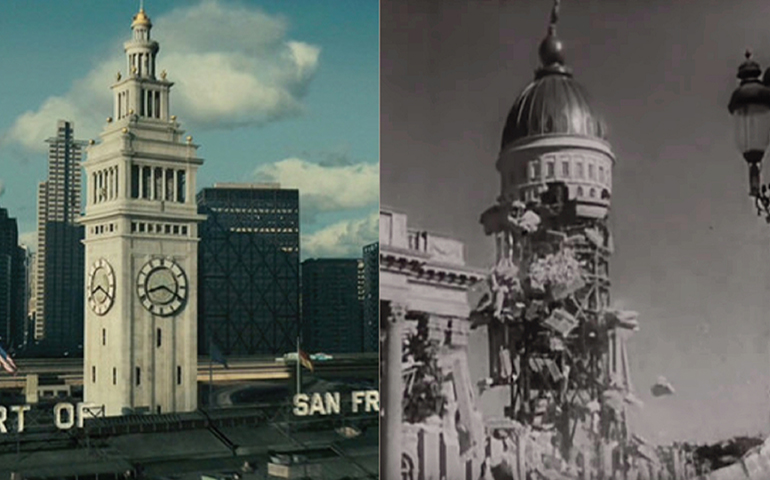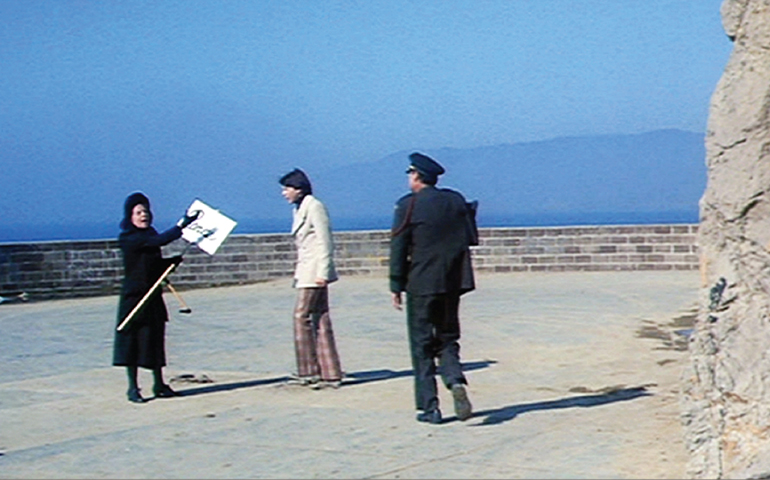 The sometimes overlooked era of the Barbary Coast comes to life in the 1936 classic San Francisco starring Jeanette MacDonald and Clark Gable. Aside from being noteworthy for its technical depictions of the 1906 San Francisco Earthquake and Fire, the film also struck moviegoers with the iconic, epinonymous song, sung by MacDonald throughout the film, which has become synonymous with civic, San Francisco pride.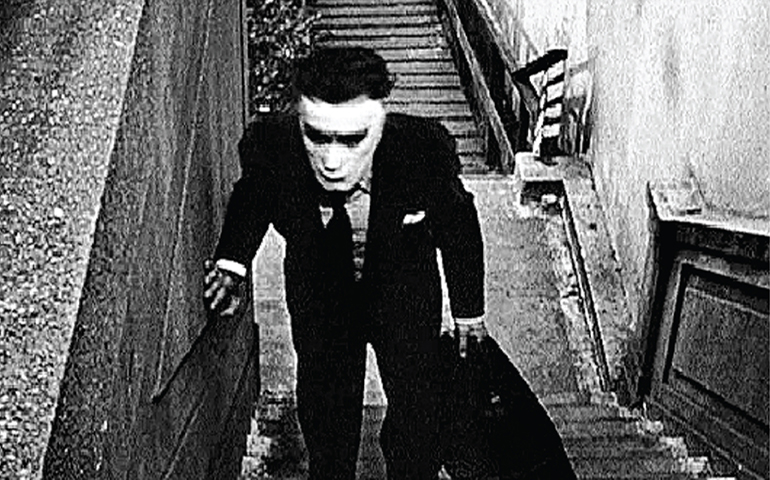 The true power of these stories includes having both San Francisco as a backdrop and showcasing the many communities it has fostered through its history. "My favorite thing about shooting in San Francisco is the people," remarks Van Hoesen. He continues,"From actors to artisans of every kind, I love hiring good talent and stepping back to watch them shine. You learn something new on every project."
Browse the links below to discover more about the movies mentioned in this post.
Silver Screen, Film Noir, & Classic Suspense:
Suspenseful Crime & Action Thrillers:
Sci-Fi:
Coming of Age, Dark Humor, Existentialist Drama
Screwball Comedy & RomCom