If you are a cable news junkie, then you probably associate Washington D.C. with partisan politics and byzantine bureaucracy. But for culture and history aficionados, the nation's capital is a mecca—especially for great museums and monuments.
"You'll find temples dedicated to everything from the development of spycraft and space travel to serious dives into modern art and African American history," writes Conde Nast Traveler.Many of these are located along the National Mall, a great swath of green in the middle of the U.S. capital that is also known as "America's front's yard."
All told, there are nearly 100 museums spread across Washington. Here's some of our favorites!
Fun and Interactive Museums in Washington, DC
For something different and exciting, try the International Spy Museum, "which documents the tradecraft, history, and contemporary role of espionage," according to its website, and boasts "the largest collection of international espionage artifacts on public display." You'll even have a chance to test your own spy skills in an undercover mission.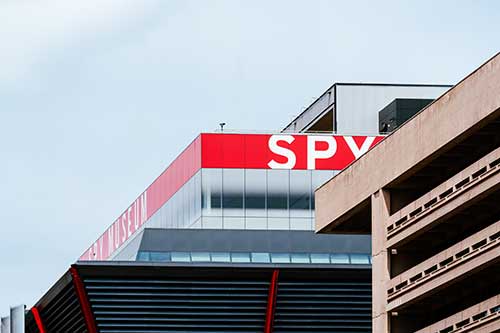 Here you'll learn all about the world of intelligence and all that goes with it, including successes and failures. You'll even get to see lots of cool spy gadgets. "James Bond junkies will be in heaven—the groovy silver Aston Martin from 1964's Goldfinger assumes a central spot in the museum," says Timeout.com.
If flying and space are your thing, then the National Air and Space Museum should be right up your alley. The museum has two locations, one in DC and one in Chantilly, Virginia. Together they hold thousands of artifacts on aviation, space exploration, and planetary science. Make sure you have enough time to check out everything from the 1903 Wright Flyer and Charles Lindbergh's Spirit of St. Louis, as well as the test model of the Hubble Space Telescope. This is a museum that is literally out of this world and exciting for everyone.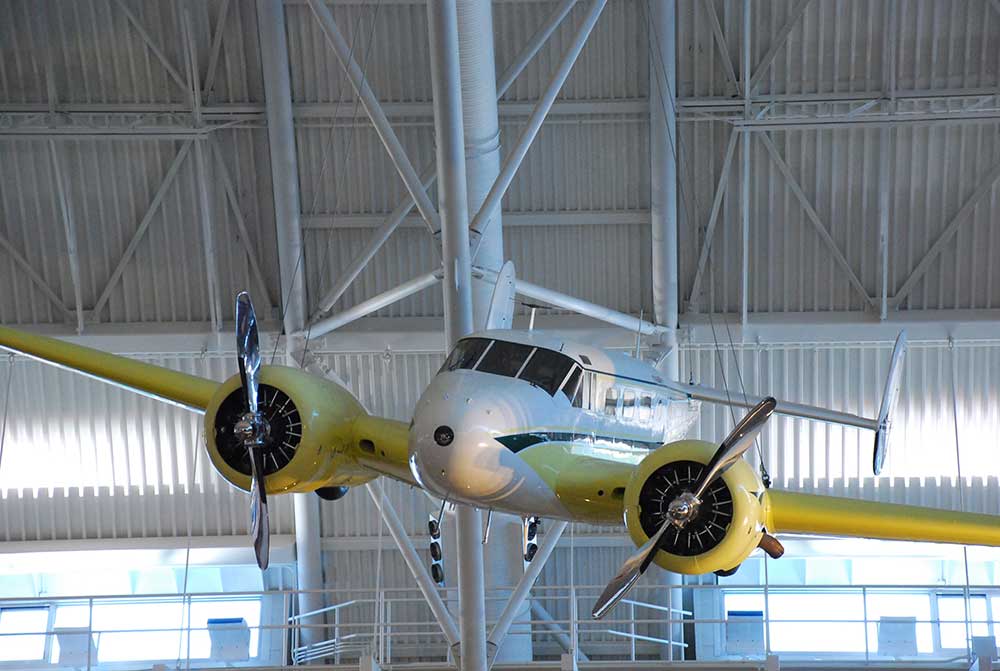 Museums Filled with History and Culture
Visit the National Museum of African American History & Culture, "the only national museum devoted exclusively to the documentation of African American life, history, and culture," according to the museum's website. Opened in 2016, it is the Smithsonian Institution's 19th museum and is filled with exhibits that pay "tribute to the historical figures, moments and events that shaped the African American experience," says timeout.com.
If you want to see the 45.52-carat cut Hope Diamond, then head over to the Smithsonian National Museum of Natural History. Other exhibits that draw lots of visitors include the Hall of Mammals and Hall of Fossils. The latter is a fascinating journey through the history of earth's ecosystems and evolutionary life forms.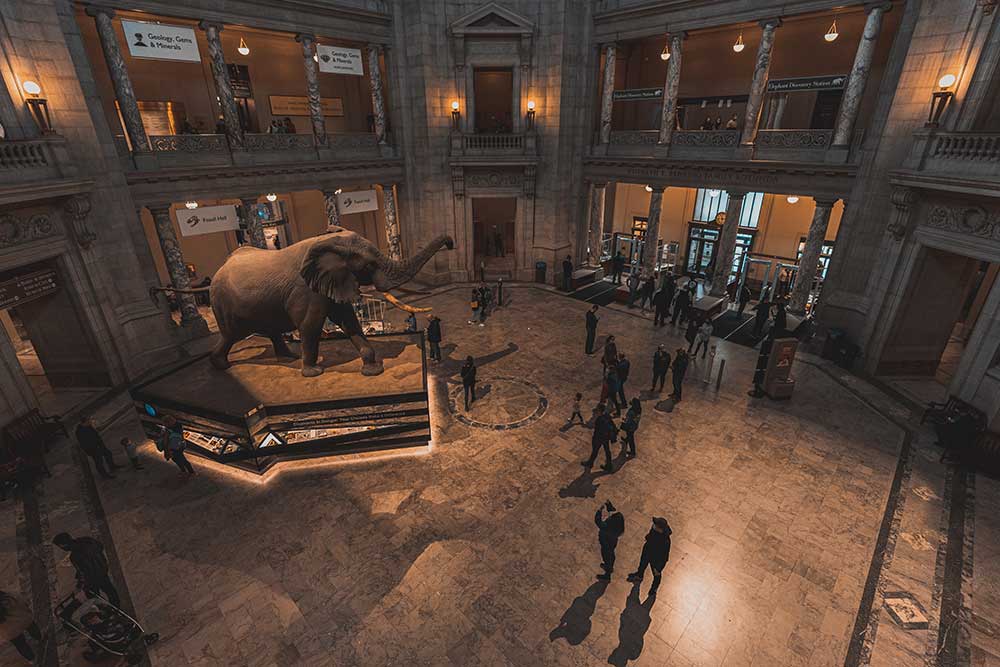 Tours to Help you See Washington, DC's Monuments
Try something a little different on the Washington DC: Mall & Monuments by Electric Car tour. You'll travel around DC by electric cart with a local tour guide. The all-electric seven-passenger vehicle is an open-air and eco-friendly transport allowing you to get up close to the city's famous landmarks. Enjoy an educational and narrated history of the nation's capital while you pass the White House, Capitol Hill, and the Smithsonian Museum complex, as well as the Lincoln Memorial and Washington Monument.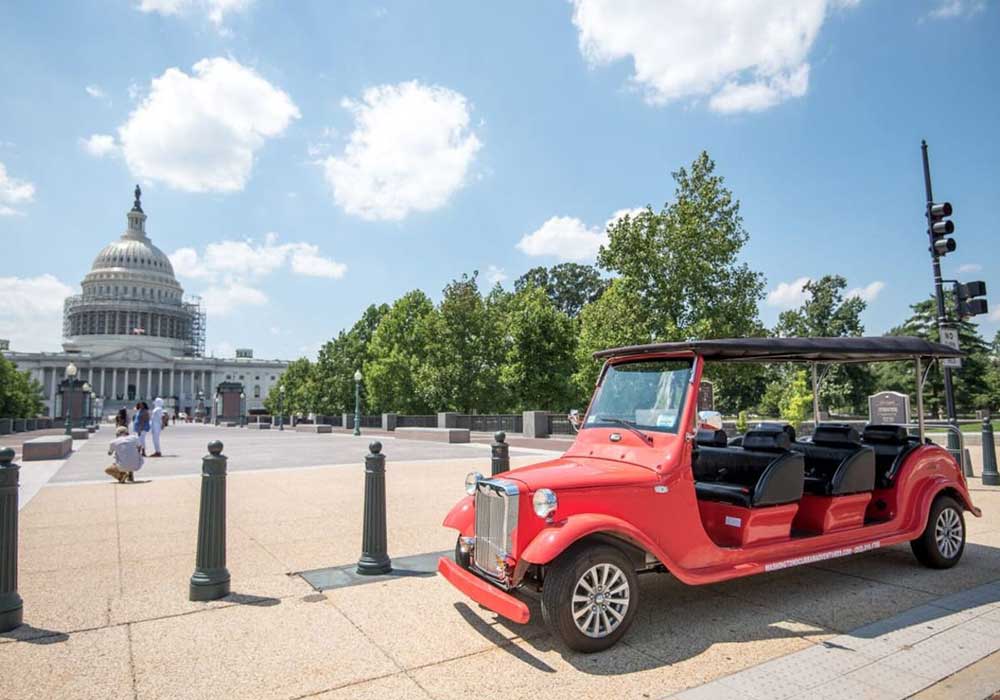 You can also scoot around the city's most famous sites via the Washington DC: Sites by Segway Tour. It's a blast! The tour is led by a licensed guide and runs for two-and-a-half hours. First, you'll have a 30-minute training session to learn how to ride the Segway. You'll also be equipped with a helmet and small pouch and then you'll be off to see the sites, including the Washington Monument, WWII Memorial, and the Vietnam Veterans Memorial. Your guide will give you the history and latest happenings around DC. Enjoy lots of photo opportunities.
Go more traditional with the Washington DC Highlights Bus Tour. The four-hour bus tour features a guide and reserved entry into the Washington Monument. You'll explore DC's most famous landmarks and monuments, including the U.S. Capital Building (the outside) and the White House. Stop at the Vietnam Memorial, Lincoln Memorial, Korean War Memorial, and Martin Luther King Memorial. Your guide will enthrall you with the significant stories that formed the fabric of U.S. society