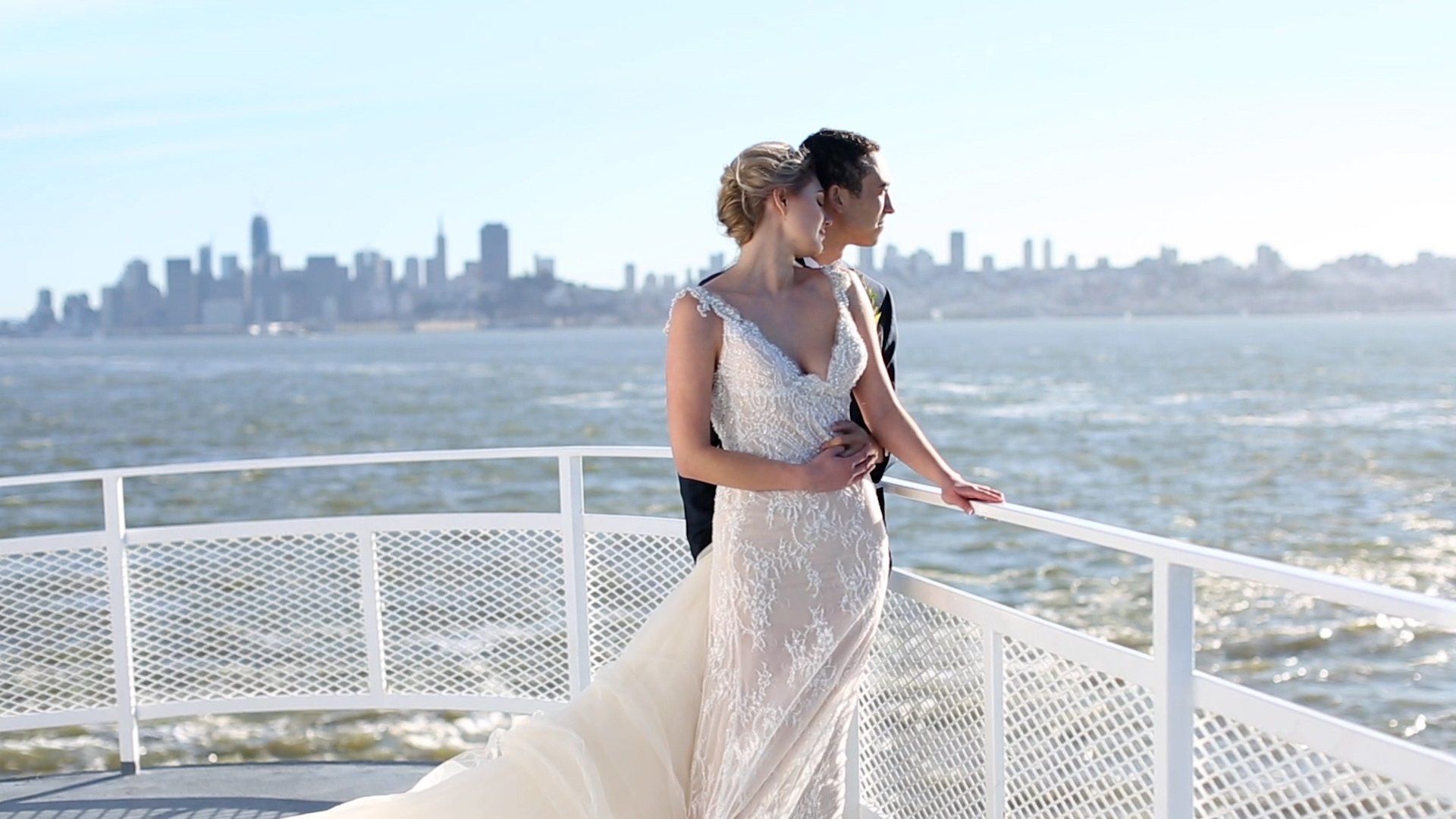 Philadelphia BeachWeddings on the Water
Host your dream wedding on the water aboard a unique floating venue with exceptional views of Philadelphia's historic waterfront and skyline! City Cruises offers chef-prepared menu options, full bar service, and all-inclusive packages that can be customized to fit your budget, style, and party size. From 
ceremonies to receptions
, 
rehearsal dinners
, or any 
wedding-related event
, you and your guests will love our distinctive hospitality, climate-controlled interior, and open-air outdoor decks. Turn your dream wedding into an unforgettable celebration with breathtaking views from the Delaware River!
For more information on creating your dream wedding on the water, click here.
Frequently Asked Questions
How many people can go on a wedding cruise in Philadelphia?
The Spirit of Philadelphia has a capacity for up to 530 guests, while the Rendezvous best suits a more intimate gathering with a capacity of 140 guests.  
Does City Cruises offer all-inclusive weddings in Philadelphia?
Yes, all-inclusive packages are here to make your wedding planning easier. With services like friendly staff, catering, drinks, decorations, and entertainment, you don't have to worry about anything else but saying I do.  
How much do yacht weddings cost in Philadelphia?
The cost depends largely on the size of your wedding, the services you want to include, and the type of vessel you choose. All you need is to fill out the form here or call our team at 800-459-8105. You can always contact us to get full information and pricing for your needs. 
What types of wedding packages does City Cruises offer in Philadelphia?
Personalized wedding packages are our specialty, with tailored experiences to suit your budget and needs. You can choose from the large list of services we offer and pick only those you truly love.  
Does City Cruises Philadelphia offer a coordinator for the wedding cruise?
Wedding coordinators might be available at your location; make sure you contact us to find out all about them. Having a wedding coordinator will make your life easier on board, so you can focus on exchanging vows and saying I do.  
What sights can be seen at a boat wedding in Philadelphia?
The Delaware River holds hidden gems for those who cruise along its waters, and if you are planning to say I do in Philadelphia, you can't miss the opportunity to tie the knot on a cruise. The city skyline and the beauty of its surroundings are the perfect sights to enjoy your big day. 
Will there be photo opportunities on a Philadelphia yacht wedding?
Photo opportunities are endless while you say I do on a cruise; whether it is the deck with a natural scene as a backdrop or the interior of the cruise, you will have plenty of photo opportunities to enjoy the ride and capture amazing moments.  
Where do wedding cruises depart in Philadelphia?
Pier Location: 401 S. Columbus Blvd. Philadelphia, PA 19100 
Does City Cruises Philadelphia provide a wedding vendor list?
We offer all you need on board, but if you wish, you can bring your cake and decorations if you comply with our policies. Find everything about them by contacting us here or call our team at 800-459-8105.