FERRY SERVICE TO HINGHAM, HULL, BOSTON, & LOGAN
Commuting is a breeze when you ride with us. Take your seat and enjoy the view, read the paper or post your activity on Facebook and make all your coworkers jealous.

Hingham/Hull/Boston/Logan Schedule & Rates
SCHEDULE
For the complete schedule and more info, CLICK HERE. PLEASE NOTE: There will be no service on New Year's Day, Thanksgiving and Christmas.
RATES
One Way
Round Trip
Adult
$9.75
$19.50
Senior
$4.85
$9.70
Adult Ten Ride
N/A
Senior Ten Ride
$48.50
Monthly Pass
$329.00
Adult Logan Airport
$9.75
Senior Logan Airport
$4.85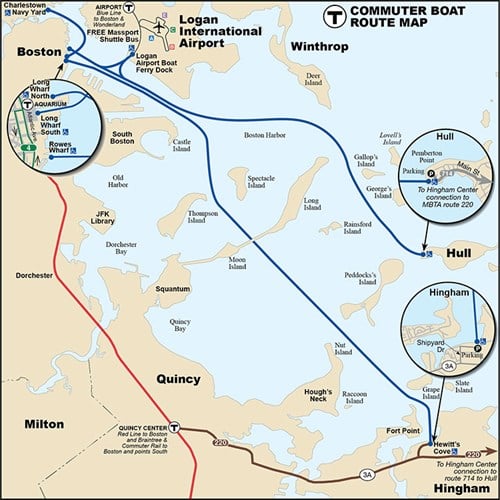 Tickets and Locations:
Hingham Shipyard Ticket Office:
30 Shipyard Drive
Hingham, MA 02043
Hingham Shipyard Ticket Office Hours:
5:00AM – 7:40PM
Hull Ticket Office:
Pemberton Point Ferry Dock
183 Main Street
Hull, MA 02045
Tickets sold on board.
Boston Ticket Office
Long Wharf North, adjacent to Christopher Columbus Park
Boston Ticket Office Hours:
6:00AM – 6:00PM
Tickets sold on board.
Logan Airport Ferry Terminal
Boston. MA 02128