Whoosh to the Whales
Set sail with us for the whale watch experience of a lifetime. Our destination: Stellwagen Bank Marine Sanctuary, a rich feeding ground for whales, dolphins, sea birds and other marine creatures. You'll have a good chance to view several different species of large whales, including humpbacks, finbacks and minkes, and the critically endangered right whales. And you'll learn about them from New England Aquarium naturalists who are always on board to share knowledge, answer your questions and explain the mind-blowing behaviors of these truly magnificent mammals.

Recent Activity
Every day NEAQ-trained naturalists capture their experiences on our whale watches. To read more about each trip, click here.

High Speed. High Adventure
Our custom whale watch catamarans are among the largest and fastest in the country. Up to 400 passengers can zoom to the whales at speeds approaching 35 knots (37.5 mph for you landlubbers). They're also incredibly stable, and feature three outside viewing decks as well as a climate-controlled interior cabin with cushy seats and snack bar. Don't just get to the whales—get to them in style and comfort.
You can recognize our cats by their distinctive blue and white hulls—but did you know they're also green? BHC is proud to participate in the Passenger Vessel Association Waters Best Green Practices Program.
As a proud member of Whale SENSE, whalesense.org, we are committed to responsible whale watching practices.  All photos are taken in compliance with established guidelines and regulations.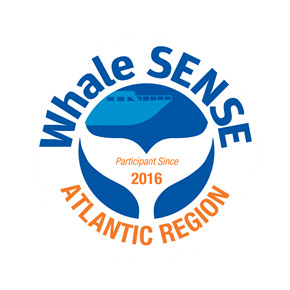 2021 Schedule & Rates
*Please note that pricing and availability are subject to change based on seasonality, inventory and overall demand. Rates for individual dates/times may vary due to the above factors.
Add New England Aquarium admission when purchasing Whale Watch tickets and save.
  Please note that you will need to exchange your Aquarium voucher for a timed entry ticket by calling the New England Aquarium's reservation line 617.973.5206 or by visiting the New England Aquarium box office on Central Wharf. We recommend booking your Aquarium timed ticket in advance as time slots are limited and do sell out."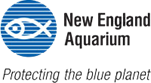 GROUP TOURS
Whale Watch groups of 20 or more guests (advanced reservation required) will qualify for the discounted Group rate.

Whale Watch / New England Aquarium Combo tickets are available for groups of 10 or more guests at the discounted Group rate. Please note: Combo groups are required to book at least 48 hours in advance of visit, and full payment is due at the time of booking via any major credit card.

We also offer privately chartered events on a collection of sleek yachts and passenger vessels.
* Rates and schedules are subject to change and an additional 5% Boston Sightseeing Tour Surcharge.
** Rate applies to children 3-11 yrs.
Tickets are non-refundable.
Combination admission with the New England Aquarium available.

Meet the Whales

Waterfront & Center
1 Long Wharf, Boston, MA 02110
The adventure begins at Long Wharf, just steps from the New England Aquarium, the North End, Faneuil Hall and other popular Boston landmarks.

FAQs
Do you recommend advance reservations?
We strongly recommend that you reserve your trip, especially on weekends and holidays. Trips often sell out.
Can I make a ticket reservation online?
When should I arrive?
Please arrive 30 minutes prior to your departure time to allow for boarding.
Is discounted/validated parking available?
Discounted/validated parking is available in two locations, PLEASE READ CAREFULLY:
The Harbor Garage, 70 E. India Row, Boston, (in front of the Aquarium plaza) – Receive $10 off the $38 daily rate with validation at the whale watch booth. Good for up to eight hours. PLEASE NOTE:  Please get your ticket validated BEFORE boarding.  In order to receive the discount, you must present the validation when paying as you exit the garage.  If you prepay for parking when entering the garage, you will not be able to receive the discount.
Rowes Wharf Garage, 30 Rowes Wharf, Boston – With validation, you pay $28.00 on weekdays and $15.00 on weekends. Rate without validation is up to $36 for weekdays and up to $18 for weekends. In order to get the discount, you must pick up a coupon from the info desk inside the Aquarium before your whale watch departs.
What should I bring?
Comfortable rubber-soled shoes or sneakers are a good idea, along with a light sweater or jacket, even on a warm day. Sunscreen, sunglasses and a hat are a must, and don't forget your camera or binoculars.  Also, we strongly recommend that you have cash in hand if you plan to make onboard purchases at the galley.
Is there food on board?
Our galleys offer a terrific selection of breakfast and lunch sandwiches, tasty snacks such as hot pretzels, popcorn and chips, nutritional bars, fresh fruit, nuts and cereals. Fruit juices, tea, sports drinks and other beverages are also available along with beer, wine and cocktails. Please Note: at sea, credit/debit card transactions are sometimes not possible, so it's a good idea to have cash in hand.
Can I use my credit card for onboard purchases such as snacks and drinks?
At sea, a lack of connectivity can sometimes make credit/debit card transactions impossible, thus requiring the galley to be "Cash Only".  Therefore, we strongly recommend that you have cash in hand if you plan to make onboard purchases.
When is the best time to go whale watching?
Our season runs from March through November.
What happens if we don't see any whales?
Whale sightings are fully guaranteed. If there are no whale sightings on your trip, you will receive a free ticket for a future trip with us.
Do passengers ever experience motion sickness?
Our catamarans are designed to be highly stable, but some passengers may experience motion sickness. If you think this could be you, a medication such as Dramamine may help but you should take it at least an hour before boarding. Riding near the front of the boat and facing forward can help, as can ginger, crackers and keeping your head still by resting on a seat back.
How long is the trip?
The location of the whales may require more travel time, extending the trip beyond three hours. Please allow for additional time in your schedule.  The average trip is between 3.5 to 4 hours.
What happens if I've reserved tickets but can't make it for the cruise?
Advance-order Whale Watch tickets are non-refundable. But, they may be transferred to another day and time depending on availability. Transfers cannot be handled online, only over the phone or in person at a BHC or New England Aquarium Whale Watch ticket center.
Do you offer discounts for large groups?
We do have discounted group rates for parties of 25 or more.
Do you offer private charters?
We do have yachts and passenger vessels available to be chartered for private events.
Can I learn about recent sightings or see photos from my whale watch trip?
Check out our Whale Blog with a recap and pictures of every trip during the season.
Are drones allowed onboard?
No.  Drones are not allowed on any BHC vessels.
Are pets allowed on BHC boats?
BHC is pet-friendly and offers many cruises that do allow pets – with some restrictions and exclusions.
Animals onboard must be kept with you and leashed or kept in a carrier at all times.
For safety reasons, pets are not allowed on Codzilla.
Service animals ONLY are permitted in the Boston Harbor Islands State and National Park.
Pets onboard the Provincetown Ferry must be kept on the inside or outside of the Main Deck only. For the consideration of other passengers, please no pets on the upper deck.
PLEASE NOTE: Pet owners should be aware of the length of the cruise that they are embarking on (up to 4 hours for whale watches and 90 minutes for Provincetown Ferry) and consider if it is appropriate for the pet's comfort and wellbeing.
Are gift cards available?
Yes. You may purchase gift cards online, over the phone or in-person at our ticket booths. Or use the information on our contact page to call or email us and we'll get right back to you.
For any other questions, please contact us directly at [email protected]
or Call 617-227-4321 or 1-877-SEE-WHALE (733-9425)