This is no ordinary boat ride. True to its name, Codzilla is monstrously fun—a thrill a minute as you scream across the water at up to 40 MPH, with a few hairpin turns and 360-degree spins thrown in for evil measure.

Take a Cruise on the Wild Side
You'll roar for more after riding Codzilla. We put the pedal to the metal and the volume to 11 as we blast an original soundtrack and storyline that takes you on a fun, up-tempo journey. Sit back and relax? Not on this cruise.

Codzilla is 70 feet of marine aluminum and bad attitude, prowling the ocean with two turbo-charged diesel engines, state-of-the-art water jets and 2,800 horsepower. Its unique hull design makes it capable of thrilling 360-degree turns and spinning on a dime. So be sure to secure all hats, scarves, eyewear and bad hairpieces.

2021 Schedule & Rates
*Please note that pricing and availability are subject to change based on seasonality, inventory and overall demand. Rates for individual dates/times may vary due to the above factors.
Add New England Aquarium admission when purchasing Codzilla tickets and save.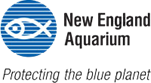 GREAT FOR GROUPS
For groups of 20 or more, we offer discounted rates as well as extended personalized services.

Our Group Sales department is always on hand and prepared to help with any request including specialty or private tours, water transportation, deluxe boxed lunches and beverage services.

We also offer privately chartered events on a collection of sleek yachts and passenger vessels. To learn more about our Private Charters or Group Tours, please contact our Sales Team.
* Rates and schedules are subject to change and an additional 5% Boston Sightseeing Tour Surcharge.
** Rate applies to children ages 3-11yrs. Children under 3 (ages 0-2) Free
Add New England Aquarium admission when purchasing Codzilla tickets and save.
Tickets are non-refundable.

Waterfront & Center
1 Long Wharf, Boston, MA 02110
The adventure begins at Long Wharf, just steps from the New England Aquarium, the North End, Faneuil Hall and other popular Boston landmarks.

Codzilla FAQs
Are there any restrictions for riding Codzilla?
Codzilla is not an ordinary boat ride. CODZILLA is a Thrill Ride featuring speeds of up to 40 MPH, with bumps, twists, turns, and 360-degree spins.
WARNING
Due to the fast, intense maneuvers, and extreme forces of the CODZILLA Thrill Ride, you should only board this vessel if you are in good health and free from high blood pressure, heart, back or neck problems, motion sickness, or other conditions that could be aggravated by this ride.
Do not board CODZILLA if you suffer from medical conditions or are susceptible to back injuries!

Expectant mothers should not ride CODZILLA.

All passengers must stay seated while CODZILLA is in motion.

Securely fasten your seatbelt and hold onto the safety bars in front of your seat when Codzilla is in motion!

Children must be supervised at all times.

Don't forget to secure and/or store your personal belongings before CODZILLA leaves the dock!

Beware – You may get VERY WET!
Do you recommend advance reservations for Codzilla?
We strongly recommend that you reserve your trip, especially on weekends and holidays. Trips often sell out.
What kind of boat is it?
Codzilla is Boston's first and only high-speed thrill boat. With two turbo-charged 2,800 horsepower diesel engines, she screams along at up to 40 miles an hour.
Will I get wet?
Codzilla is a wet ride and you may experience anything from a light saltwater spray to a shirt-wringing splash. It's a good idea to wear casual clothing and footwear. Free ponchos are also available onboard.
Are pets allowed on Codzilla
For safety reasons, pets are not allowed on Codzilla.
Can I make a ticket reservation online?
Yes. Click here to reserve your tickets online. You'll receive an e-ticket that can be presented at the boarding gate with no additional check in or confirmations required.
For Boston trips, tickets may also be purchased at the Salem Ferry Center located at 10 Blaney Street in Salem.
What happens if I've reserved tickets but can't make it for the cruise?
Advance-order tickets are non-refundable. But, they may be transferred to another day and time depending on availability. Transfers cannot be handled online, only over the phone or in person at any BHC ticketing location.
Do you offer discounts for large groups?
We do have discounted group rates for parties of 25 or more.
Are gift cards available?
Yes. You may purchase gift cards online, over the phone or in-person at our ticket booths. Or use the information on our contact page to call or email us and we'll get right back to you.
Do you offer private charters?
We do have yachts and passenger vessels available to be chartered for private events on Boston Harbor.  Please email our Sales Team for more information.
For any other questions, please contact us directly at [email protected]
or Call 617-227-4321 or 1-877-SEE-WHALE (733-9425)