The city of York is steeped in history and has been home to many notable figures throughout the years. From Guy Fawkes to Judi Dench, the city has played host to a diverse range of individuals who have left their mark on both York and the wider world. In this blog, we'll take a look at some of the most famous faces associated with York and their fascinating stories.
Guy Fawkes
Guy Fawkes is a name synonymous with the Gunpowder Plot, and his early years were spent as a student in the historic city of York. Born in 1570, he attended St Peter's School, which is believed to be the third oldest school in the world. It was here that Fawkes met fellow St Peter's pupils John and Christopher Wright, who would help hatch the infamous plan to blow up the Houses of Parliament in 1605. To this day, on the 5th of November, bonfires are lit in remembrance with effigies of Guy Fawkes being burned, except at St Peter's School; they believe it is bad etiquette to burn a former pupil.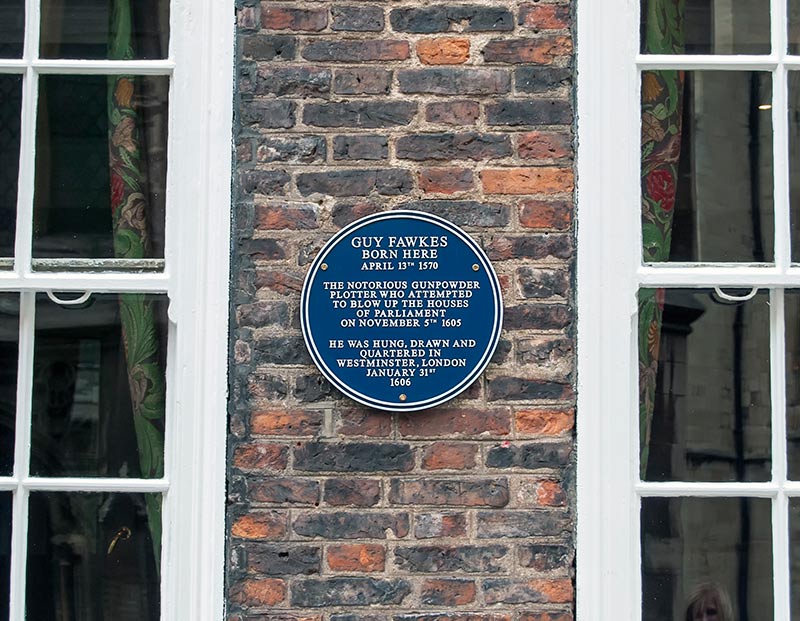 Margaret Clitherow
Another famous figure associated with York is Margaret Clitherow. Born in 1556, she was the daughter of the sheriff of York and church warden of St Martin's church in Coney Street. She risked her life to support Catholic priests during a time of persecution in England, creating a secret room in her house in Shambles as a refuge. However, her actions were discovered in 1586, leading to her trial in the Guildhall where she refused trial by jury and was sentenced to execution. Despite the judges and councillors stressing the barbarity of the sentence, Margaret was pressed to death under seven or eight hundredweight, which were laid on top of her own front door, on Ouse Bridge toll-booth on 25th March 1586, roughly fifteen minutes after the start of the punishment.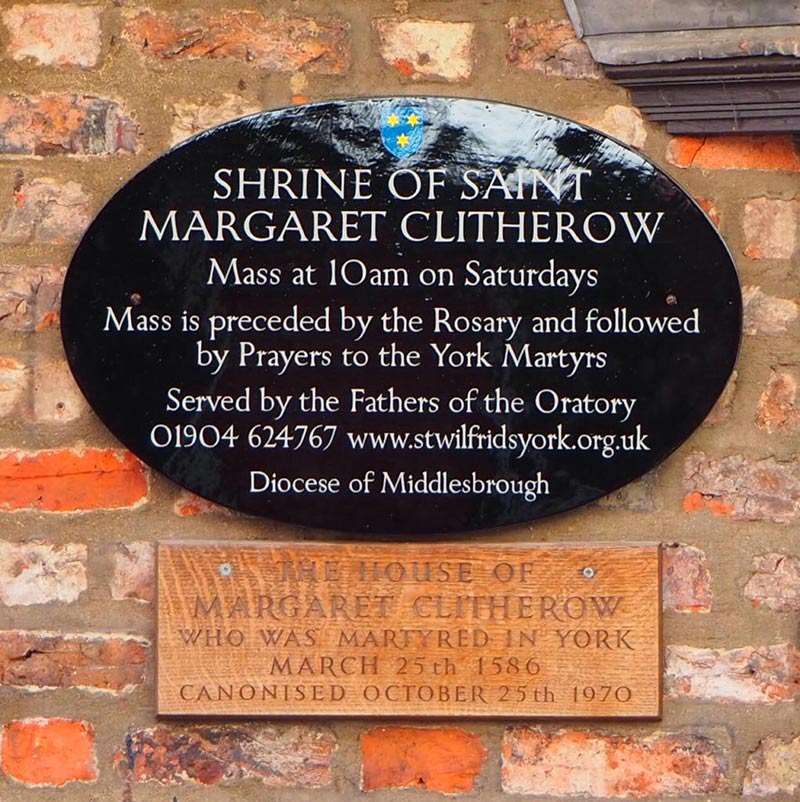 Dick Turpin  
Dick Turpin, although not the dashing outlaw of legend nor from York, was tried and executed in the city, and his grave can be found opposite St George's Church. Turpin was a member of the violent Gregory Gang in Essex before turning highwayman, and fled to Yorkshire after shooting and killing a man. He was eventually caught and sentenced to death after his old schoolmaster recognised his handwriting on a returned letter. At his hanging at Tyburn, Turpin put on a show for the large crowd and hired professional mourners to follow him up the scaffold. After his death, his body was dug up by a labourer and taken to a surgeon for illegal medical dissection, but an angry mob of York residents stopped this, and Turpin was laid to rest for good. Although his story became legend after his death and was linked with a legendary ride from London to York, his life and death were less glamorous than the tales suggest.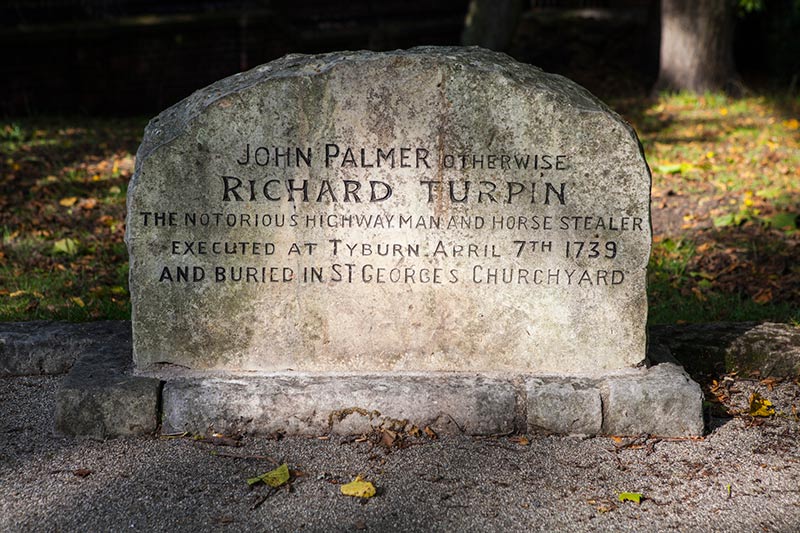 Dame Judi Dench 
Moving onto more contemporary figures, Dame Judi Dench has deep roots in the city of York. She was born and raised in the Heworth area and attended The Mount School, a Quaker boarding school for girls. Dench was made an honorary Freeman of the City of York and was given a special pathway named after her. Located under Lendal Bridge, the walk is fittingly called "Dame Judi Dench Walk".
Other Notable Figures
David Bradley, who most will know as the cadaverous caretaker Argus Filch in the Harry Potter films, was also born in York and had a glittering theatre career, he also played God in the 1976 York Mystery Plays. The King of the Iron Throne Robert Baratheon, played by Mark Addy, was also born and bred in York. He is also known for his roles as the insecure security guard Dave in 'The Full Monty' and Fred Flintstone in 'Flintstones in Las Vegas'.
York On Film
York has also played host to some iconic films and TV series. One of the most beautiful stately homes, Castle Howard, can be spotted in 'Brideshead Revisited' (1981, 2008), Bridgerton, as well as 'Death Comes to Pemberley' (2013) that also featured iconic York Minster, St William's College, Treasurer's House, York Castle Museum and Harewood Castle. British biographical drama film 'Elizabeth' (1998) also had some scenes filmed at York Minster, while another royal drama film 'Victoria' (2013) once again went to Castle Howard and Harewood Castle.
Recently, a production for Netflix was filmed on a City Cruises boat, but details about the production are currently unknown.
Did you know?
Dame Judi Dench Walk is located right next to our Lendal Bridge Landing!
Headline Photo Credit: Richard McDougall