Whether you have been together for a month, a year, or a decade, it is no secret that coming up with a clever and fun way to celebrate Valentine's Day can be stressful. Do not worry, there is good news! Plan on spending this Valentine's Day with your partner aboard a luxurious yacht with a champagne brunch in Newport Beach with City Cruises. After all, Valentine's Day is one of the most important days of the year for making our loved ones feel extra special, and what could be more romantic than a little time out on the water for the day of hearts? You might as well take advantage of this coastal city's charm for a relaxing trip filled with sunshine and amazing surroundings to set the tone for an unforgettable and unexpected way to win over their affection.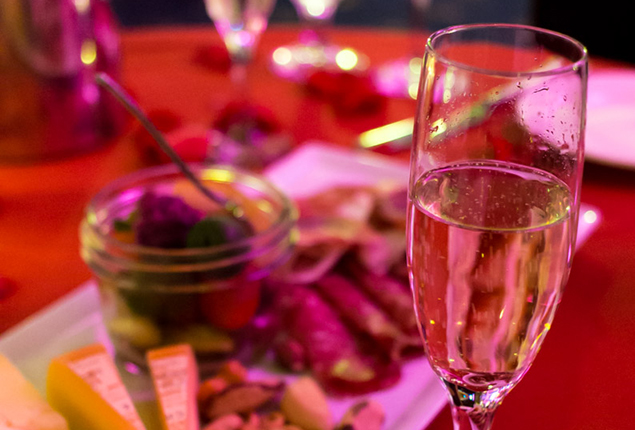 All You Need is Love this Valentine's Day in Newport Beach
There are plenty of places where you can take your other half for Valentine's Day in Newport Beach. It's the perfect place for those who like to get out and about. You could plan a bike ride, go hiking, or visit one of the many parks. Prefer to stay indoors? You could dine at one of the many restaurants in the area such as The Dock, The Winery Restaurant, or something old school like 21 Oceanfront. You could take a cooking class at Sur La Table or get some culture in at the Orange County Museum of Art.
On a budget? Stay in and cozy up on the couch and watch a movie. Set the bar really high and get out on the water with a City Cruises dining cruise for something unique and unexpected. No matter how you choose to spend time with your significant other, the important thing is to be together. Newport Beach, aka the" city of villages", has a romantic charm that you simply can't find anywhere else, making it a perfect place to seal the day with a kiss.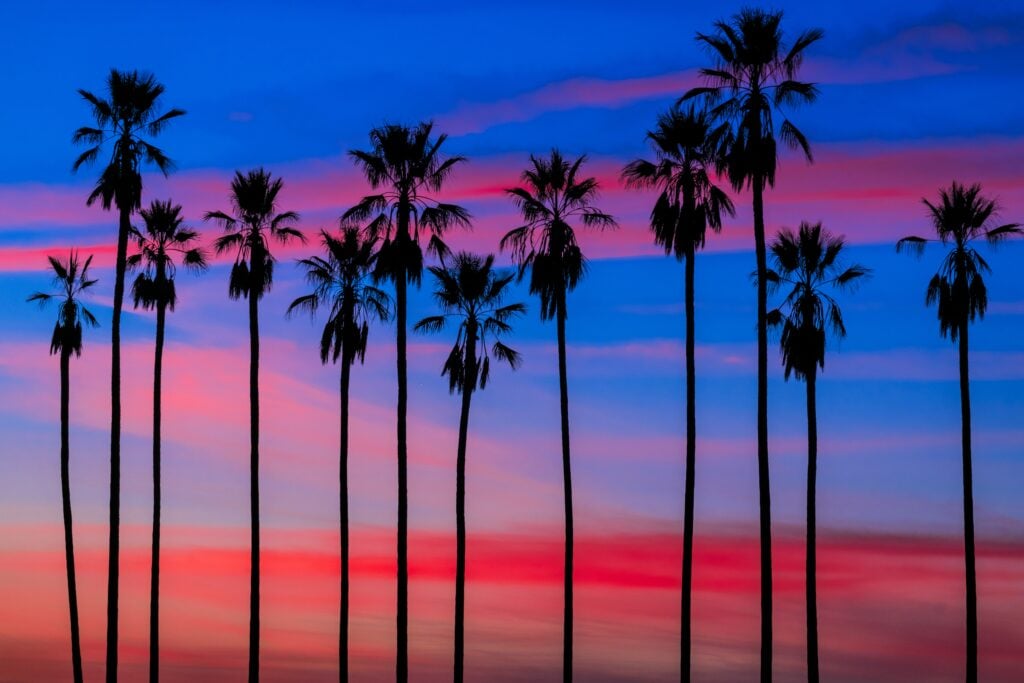 Hugs Kisses and Valentine's Wishes: 2024
Did you know that Richard Cadbury decided to market the first heart-shaped box of chocolates as the ultimate Valentine's Day gift in an effort to boost sales? Certainly, you never want to turn away gifts of chocolate, but can you imagine your main squeeze's face when they step onto our exquisite vessel with sparkling coastal ocean views and the calming sea breezes for the perfect romantic setting? Start your Valentine's weekend with a Newport Beach Valentine's Premier Brunch Cruise, a bountiful buffet with a variety of classic dishes, and lots of bubbly. Our live entertainment will provide a romantic soundtrack as you soak in the Southern California skyline views from your reserved table. Be sure to get on the top deck so that you can capture that perfect Instagram shot against the most gorgeous backdrop for your best and most adorable couple photoshoot yet! If you really want to elevate your experience upgrade to priority boarding with a glass of champagne, a window table, a premium open bar, and a souvenir etched wine glass so that you never forget your best Valentine's Day celebration. Want to experience the ultimate Romance Package? Sweep them off their feet with a bottle of sparkling wine, a keepsake champagne flute, a half dozen roses, an intimate table for two, a box of chocolates, and priority boarding for a surefire way to impress. This will be an experience for the book of love that will be cherished for years to come.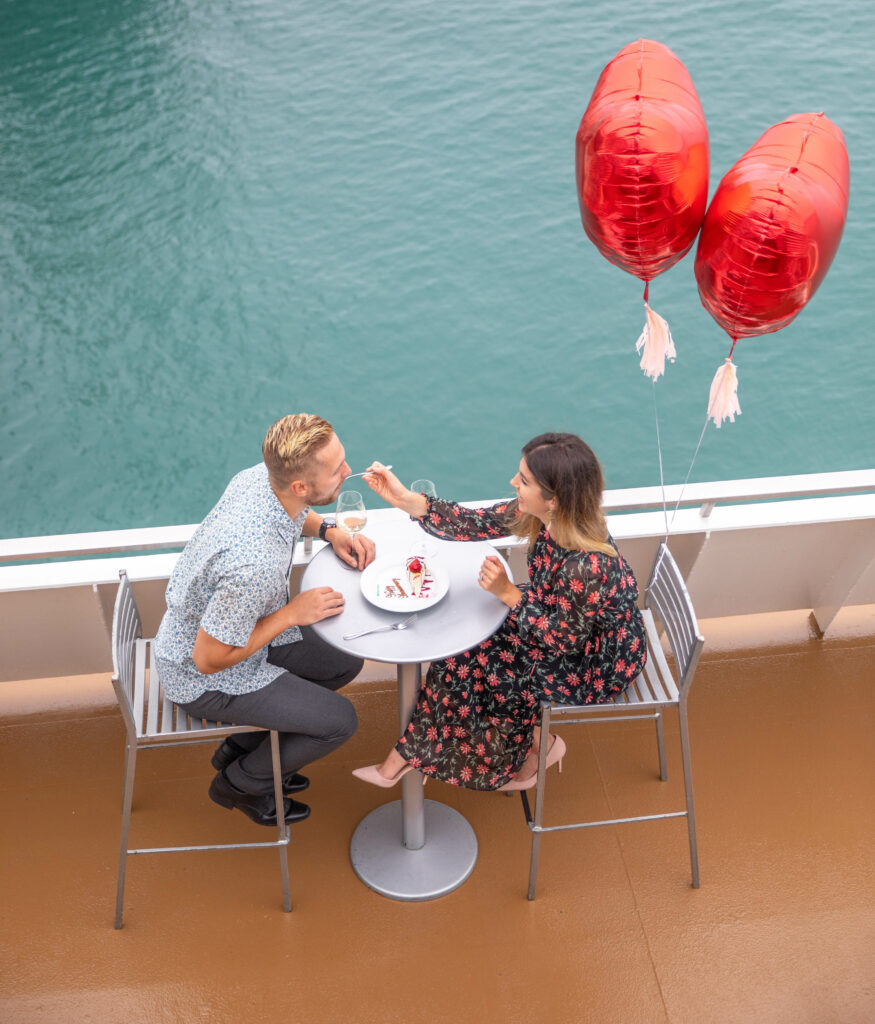 The Love Boat – Newport Beach
Every year you celebrate Valentine's Day in the same way, and that isn't a bad thing but if it didn't win the affection of your sweetheart, it might be time to get creative. What people really want is time spent together. Enjoy a romantic adventure together under the stars, unplug from it all, and spend an elegant evening aboard a Newport Beach Premier Dinner Cruise dining and dancing the night away as you cruise along the Harbor. You and your Valentine can unwind on our outdoor decks with a gorgeous backdrop, perfect for snapping pictures to remember the moment, or get cozy indoors in our comfortable lounge spaces for some quiet time. Feast on fresh and delicious chef-prepared menus and top-notch service from our crew as you indulge all your senses. Our live DJ will set the mood as you pass awe-inspiring sights like Southern California's beautiful beaches, towering yachts, and sprawling mansions. Grab a delicious cocktail and take a moment to treasure the experience.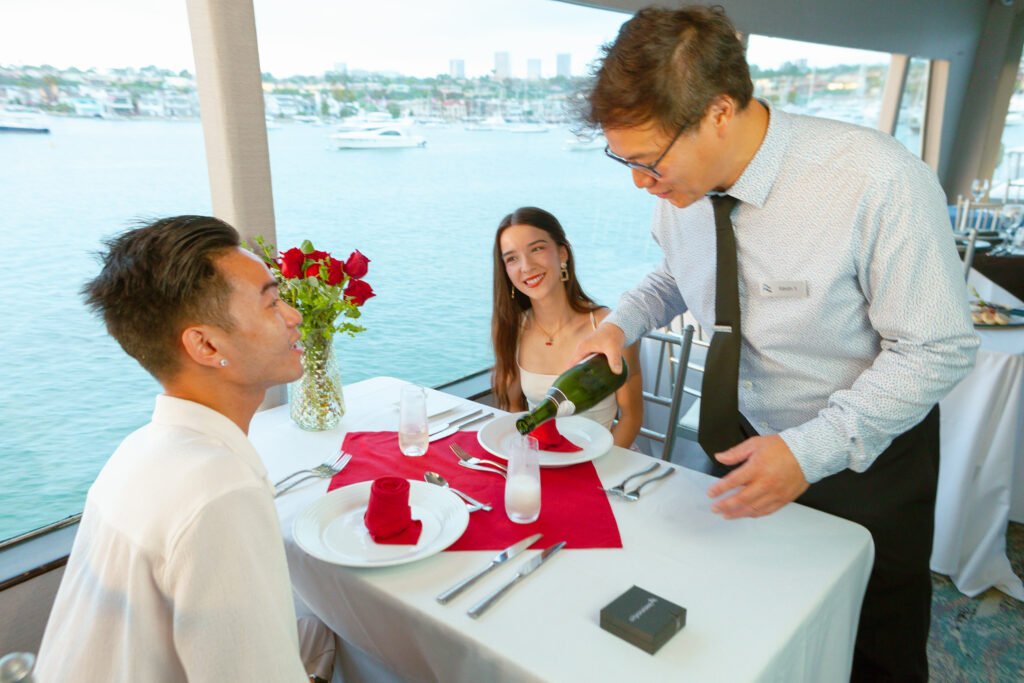 Cupid Knows Best with City Cruises
If love is in the air, there are incredible ways to spend Valentine's Day in Newport Beach this year. Treat your special someone to a date they will never forget aboard a City Cruises yacht for an exciting escape from the mundane where you will be wined and dined by our amazing and attentive crew. You will love this fun mix of dining, dancing, and entertainment with fabulous skyline views. This year surprise your partner by changing it up a bit and creating excitement around Valentine's Day, book a dining cruise with City Cruises and let Cupid's arrow fly!