The capital city offers plenty of options to ring in the new year. From memorable family events to the hottest parties and restaurants, The District has something for everyone on New Year's Eve to welcome another 365 days around the sun to keep you pumped until the ball drops. Take to the water for an exciting and unexpected adventure as you sail into the New Year aboard a luxury yacht in Washington DC and begin 2024 in style.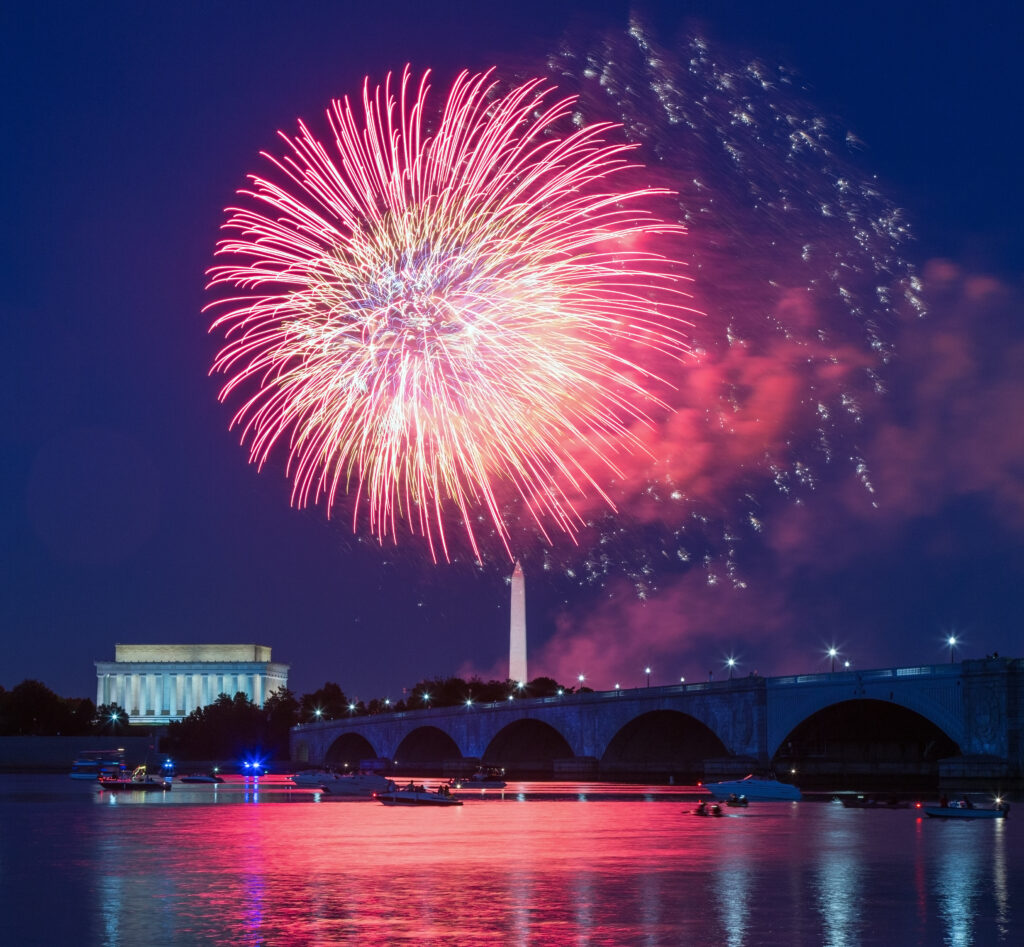 Water Meets the Party Aboard City Cruises Washington DC
Hopefully, you have had more ups than downs this year and are excited to begin anew. As you say goodbye to 2023, take some time to celebrate the wins and successes as you prepare to say "hello" to 2024 and get ready to kick off your next 12 months. Get the party started with a Washington DC New Year's Eve Fireworks Premier Dinner Cruise on the Potomac River for an unbelievable night of dining and dancing. Begin the year with a bang and experience a spectacular fireworks display, exceptional views of Washington, DC's iconic landmarks, DJ entertainment, festive décor, and a sparkling wine toast to cheer the year ahead. There aren't many opportunities to get dressed and celebrate – especially in the virtual world, so have a little fun and find something fabulous to wear for this special occasion that is hands down the best way to celebrate New Year's Eve. You don't want to miss our attentive hospitality as you dine on a three-course plated dinner freshly prepared by our chef, followed by a decadent seasonal dessert station to satisfy your sweet tooth. Dancing is always a good idea on New Year's Eve, especially with a DJ playing your favorite tunes. Get your crew up on the dance floor for an epic and unforgettable party, and don't forget the photos for Instagram-worthy moments. Get some fresh air out on the deck to cool off after letting loose with your best moves or grab a cocktail in our cozy lounge spaces in our climate-controlled interior decks. This 4-hour cruise will get you off to the right start for the new year and the promises that lie ahead.
Make New Year's Eve A Yacht of Fun in Washington DC
This year, start fresh with achievable wins and set goals that are attainable or not impossible to keep. And celebrate the year to come! Welcome the first day of the year with a Washington DC New Year's Day Premier Brunch Cruise and have fun surrounded by friends and family aboard a luxury yacht and the most breathtaking views of the nation's greatest landmarks. Enjoy free-flowing champagne, mimosas, and sparkling cider to toast a prosperous year ahead. The new year is full of optimism, and resolutions, and brunch is the perfect way to relax and ease into 2024 in a casual setting that doesn't require formal attire. Sleep in a little before enjoying a festive brunch buffet freshly prepared by our chef, full bar service, and unmatched hospitality from our friendly crew. Set your intentions for the year while soaking in the scenic views while cruising along the Potomac River, and sail into your best year yet!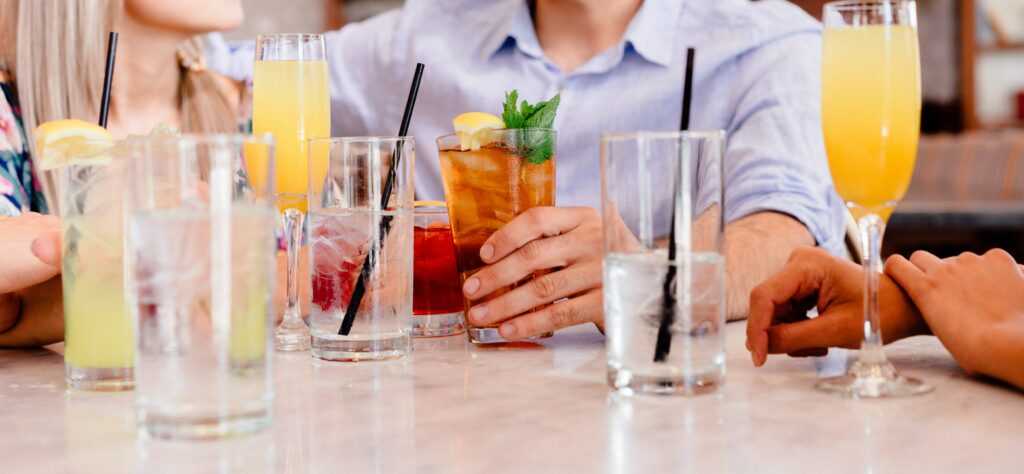 A Toast to the New Year in Washington, DC
It seems that the holidays fly by every year, and before you know it, you are scrambling to make plans to celebrate the New Year. You get caught up in the busyness of the holidays and all the planning that goes into shopping, cooking, cleaning, and entertaining and forget to make plans for something special to close out the year and welcome in a new one. Forget the crowded bars, clubs, and restaurants, and get onboard a luxury yacht for an epic New Year's celebration filled with good food, good times, and good cheer for an unexpected and fabulous soiree surrounded by beautiful views of Washington, DC's historic and iconic landmarks on the Potomac River. Get on your favorite outfit and your dancing shoes and grab your crew to live it up like never before with a night aboard a City Cruises floating venue that will not disappoint.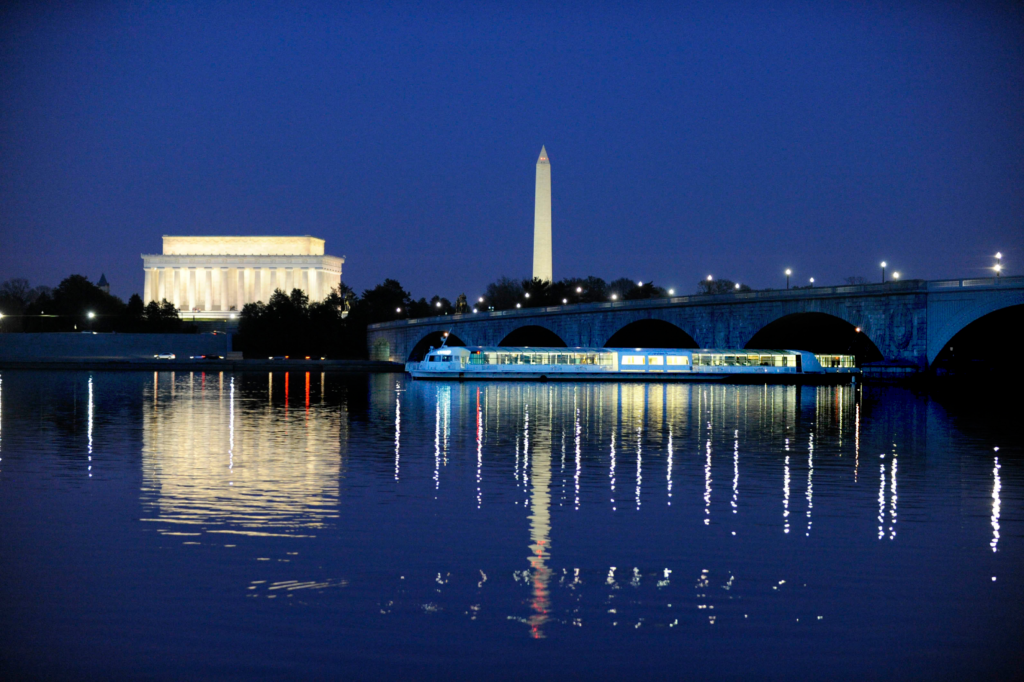 Have a Happy and Prosperous 2024
New Year's Eve is just around the corner, which means you will want to spend plenty of time with loved ones and you should start planning now to get it right. When the clock strikes midnight, what do you plan on doing? With City Cruises at the helm, we can help you plan the best one yet. Cheers!