Tours of the UK allow you to explore the United Kingdom in the most convenient and exciting way possible.
Britain is a beautiful macédoine of medieval castles, modern skyscrapers, sophisticated cafés, surreal cemeteries, literary spots, prehistoric stone circles, big-city thrills and thatch-happy villages. The island nation's contrasting qualities and astonishing diversity make it tough to decide where to begin.
A tour helps you go deeper with guided assistance. Learn everything there is to know –history, rumours, and open secrets.
Browse this selection of quintessential-to-quirky UK tour packages and experience the best of England.
UK Tours in London
The city is packed with leafy landscape escapes, architectural marvels, historic quarters, beguiling museums, effervescent pubs, and creepy cemeteries. Take your pick with a range of London, UK tour package.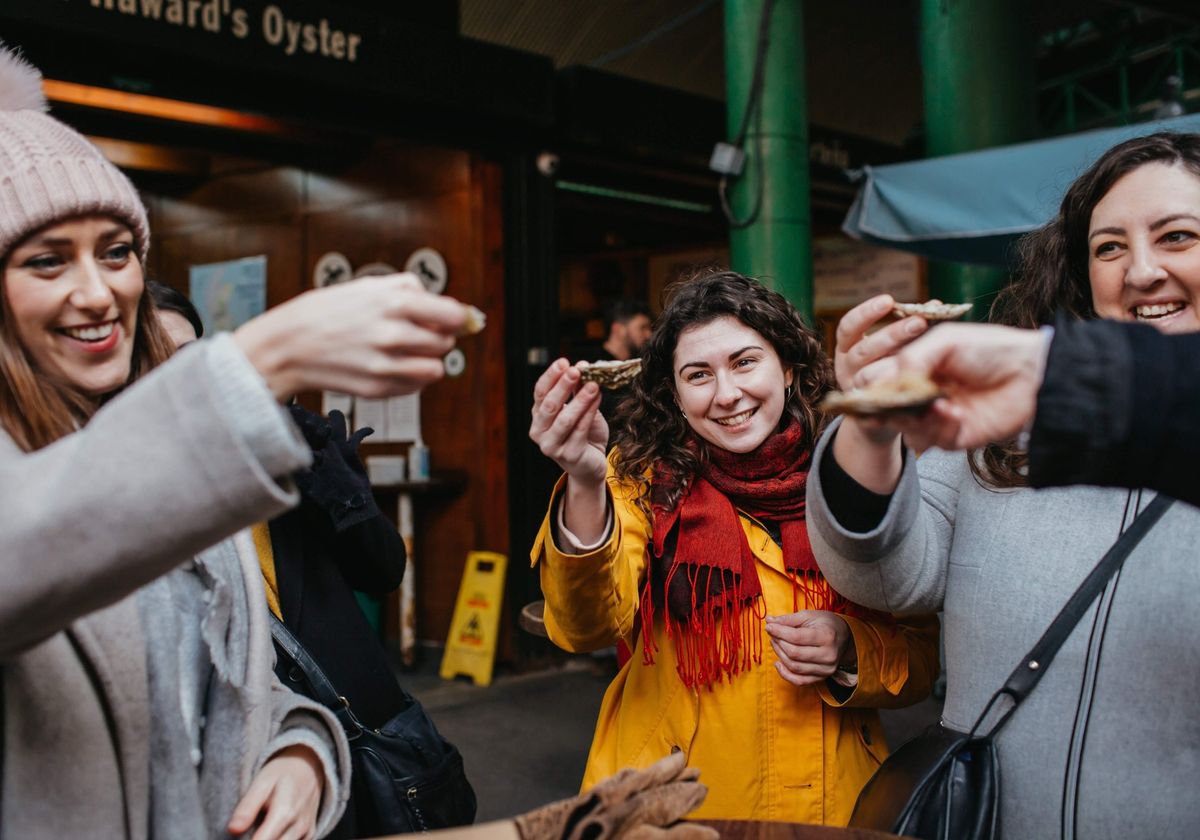 London Bridge & Southwark Food Tour
Get the inside scoop of the British food scene with this London tour that takes you through 7+ tastes and drinks, enough to make a packed lunch. Discover the history of London's oldest borough by trying ale-battered fish and chips in a 500-year-old tavern. With this UK tour, you explore the side of London and Londoners that you wouldn't on your own.
London in a Day UK Tour
A full-day city excursion with all quintessential attractions covered, through and through! Your itinerary takes you to the jewel-studded Tower of London, Tower Bridge, cruise on the Thames River, Trafalgar Square, St. James Park, Nelson's Column, and Westminster Abbey. This tour of London also includes Changing of the Guard at Buckingham Palace.
As you traverse graves, monuments, parks, and Gothic naves, a knowledgeable local guide will offer live commentary, pointing out all big, small, easy-to-miss, and curiosity-piquing historical details. A midday lunch in a well-recommended restaurant will pack you enough energy.
Early Access Crown Jewels — London, UK Tour
VIP early access ensures quick entry to the Tower of London's Jewel House. This UK tour is guided by an expert, local guide that walks you through the White Tower, Bloody Tower, Torture Chamber, execution site, and a walk along the Tower Walls.
Three-In-One: Official Central London Experience
It is the perfect UK tour in London for those who want to travel most of the city in a limited time, at their own pace. One ticket ensures access to 24h Hop-On Hop-Off Cruises, admission to The View from the Shard, and entry to the Tower of London. One tour, many paces, several must-visit London landmarks, and 10% savings.
UK Tours in York
York transports you to the 13th century as you navigate its wall-locked medieval web of Gothic cathedrals, museums, traditional pubs, charming cafés, and restaurants. Avoid inevitable confusion by remembering that around some parts of York, gate means street, and bar means gate. Take a guided tour of York, UK to learn more about this beautiful town in England.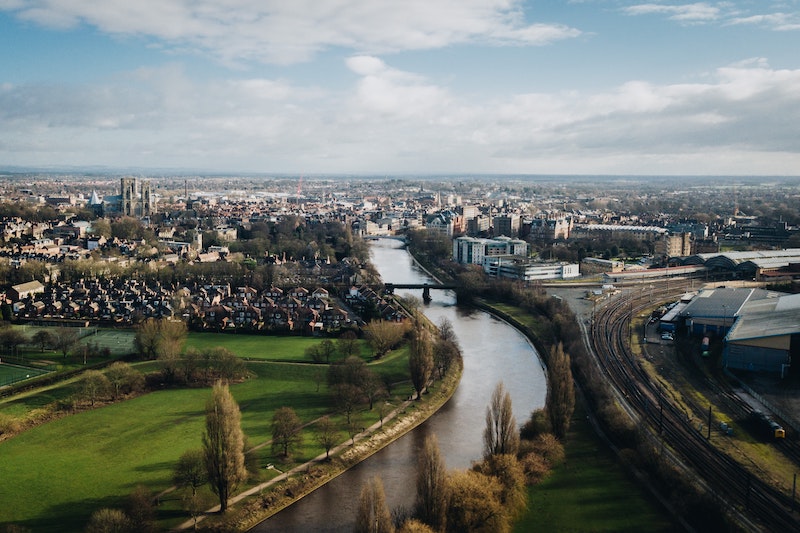 York City Cruise UK Tour
This 45-minute cruise tour in York is both entertaining and informative. Come aboard to get away from the urban hurry-scurry. Follow the trails of Romans and Vikings and take in the story of York from a fresh, never-heard-of-before perspective. Listen to the live commentary from our Captain as he cruises you through the Gothic York Minster, remnants of a 1066 castle, several bridges crossing Ouse, a Museum Garden, the medieval Guildhall, and other famous landmarks.
York Floodlit Evening Cruise UK Tour
A perfect end to a perfect day, this 70-minute cruise tour on the River Ouse is romantic and relaxing. Imagine a glass of aromatic prosecco or hot drink (included in the ticket), soft music, and a tranquil riverside floodlit with harlequin lights. You can drink to the serene view on the top deck or retire to the indoor saloon to try a selection of drinks and snacks.
The Bloody Tour of York
Creepy in character, this 90-minute immersive guided tour unveils an alternative history of York – one full of witches, murderers, and queens. We recommend you dress Victorian to feel the epoch atmosphere that Mad Alice creates as she narrates sanguinary tales of plagues, Viking invasions, tortures, and executions.
Within the Walls York, Pub Crawls Tours
Plan a bespoke night out around the famous and speciality pubs across York with Pub Crawl guides. Decide your own time, pace and pitstops as you go.
The Yorkshire Dales Tour from York
This 8-hour countryside tour includes historical castles, waterfalls, quaint family-run breweries, market towns, charming Dales villages, national parks, cobbled Yorkshire villages, and more. You escape the crowded streets for a full-day sightseeing experience, dramatic rolling hills and lazy rivers.

UK Tours in Poole
Full of character, charm and adventures, the lanes of Poole wind around Georgian houses, the Poole Museum, and medieval Scaplen's Court. The castle-studded wooded area has trails and wildlife, a verdant contrast to the affluent Sandbanks. Though small and over 126 miles from London, Poole is a hotspot for fun and exciting tours. Take your pick.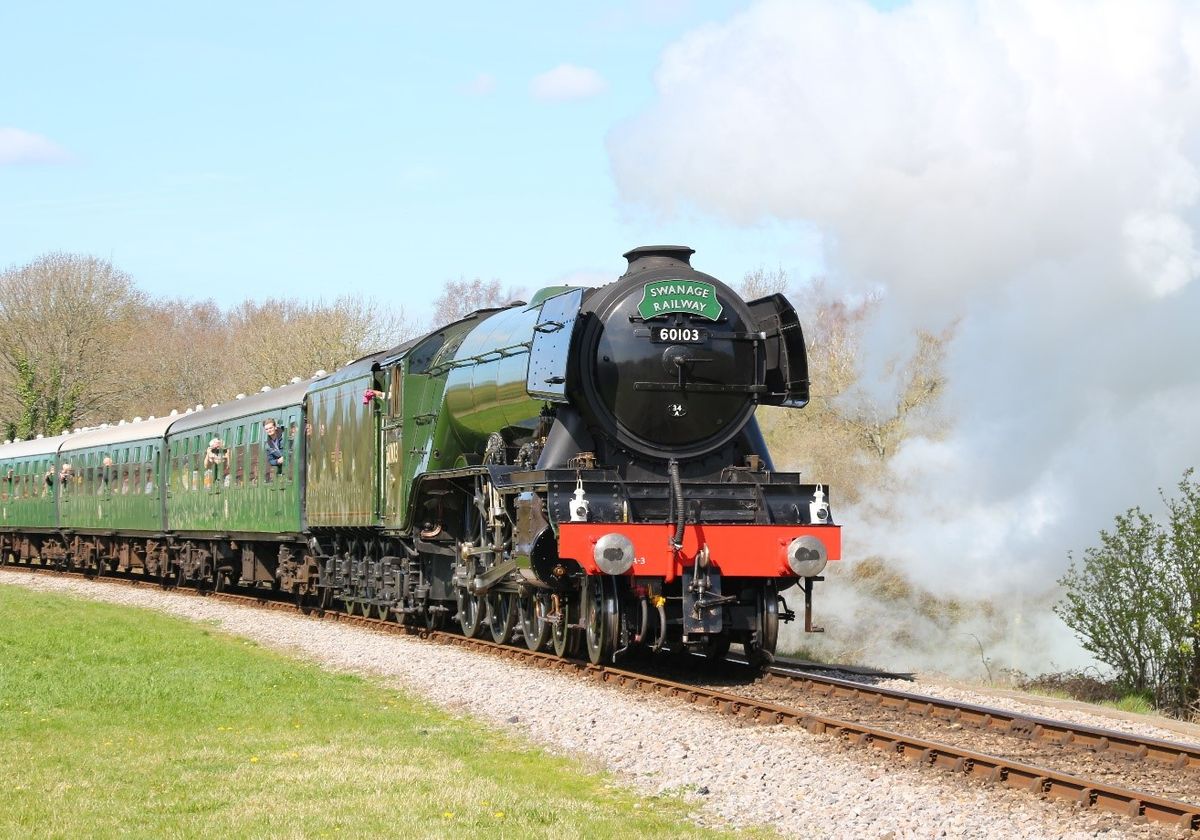 Sea Train Adventure — Poole, UK Tour
Breezy boat ride to Swanage, interesting commentary mixed with good humour throughout, scenic train ride to Corfe Castle or Norden in an Instagrammable 1885 vintage carriage — this 1-hour (each way) UK tour has it all. You come face to face with all of Poole, from the million-year-old rocks to multi-million-pound houses. En voyage, you explore the town's unique stores or grab a bite to eat. A visit to the chalk formations in Poole Harbour marks the end of the day.
It is an excellent tour for those with a knack for trivia. For example, did you know Gulliver's Travels was written here?
PS: Keep cameras ready and look out for pods of dolphins.
Harbour Lights Cruise — Poole, UK Tour
This 90-minute cruise sets sail from Poole Quay just before sunset at 19:30. You can see how Europe's largest natural harbour looks under the illuminating golden light. While you take pictures and sail past famous maritime sights, the captain's live ongoing commentary and the indoor saloon's fully-licensed bar keep you entertained.
This Poole, UK tour package is perfect for holidaymakers looking to indulge in relaxing activities.
80s Cruise — Poole, UK Tour
Go dancing on the water with this fun-filled Poole tour featuring the best music from the 80s. Three hours of non-stop DJ playing the likes of Madonna, a fully-licensed bar, and a breezy sail around Jurassic Coast. Drink to the views of Brownsea Island and Sandbanks as the sun sets behind them.
Frequently Asked Questions:
What is the best time to visit the UK?  
The best time to visit the UK is between late March and early June and between September and November when it's warm and dry. December is another great month because of Christmas and festival activities.
How many days do I need to explore England?  
In general, anywhere between 4 and 10 days is ideal for getting a good feel of this island nation and exploring different destinations, including those outside the capital.
Is it safe to swim at Sandbanks?
Unfortunately, Sandbanks has no lifeguards, leaving safety to be your responsibility.
Is Poole Quay the same as Poole Harbour? 
Poole Quay lies at the northern edge of Poole Harbour. In the middle of Poole Harbour lies Brownsea Island and the Sandbanks Peninsula to the east.