From massive markets to some of the most awe-inspiring architecture in Europe, there's never a bad time to visit Barcelona.
If you're in the market for spectacular beaches, incredible food, world-renowned architecture, and Mediterranean flair, there's no better place to visit than Spain — specifically, the second most populous city in the country, Barcelona.
You might have heard of their famous soccer team, but the city has so much more to offer than sports. With some of the most enchanting parks and buildings in Europe, and one of the best food scenes in the world, it's hard not to fall in love with Barcelona. (Heads up: The city is hot in the summer, but mild in the winter, so pack accordingly.) And, with a large international airport, bus system, rideshare options, and train, there's no reason not to book your tickets. Now, vamos — it's time to check out some of the best things to do in Barcelona, Spain
1 Complete Gaudí Tour: Casa Batlló, Park Guell & Extended Sagrada Família If you hadn't heard of Antoni Gaudí before your visit to Barcelona, you're about to. You can find his architecture and impact all over the city, and the best way to do that is by embarking on City Experience's Complete Gaudí Tour: Casa Batlló, Park Guell & Extended Sagrada Família. You'll tour Casa Batlló, one of the artist's masterpieces, and acquaint yourself with its artistic evolution. Then, you'll stop by both Casa Vicens and Casa Milà to see the physical evolution of Gaudi's artistic journey before soaking up the sights and sounds of Park Güell (one of the largest green spaces in Barcelona) gaining entry with pre-reserved tickets. Finally, get ready to explore La Sagrada Familia— the globally recognized megachurch — with an expert guide.

2 La Boqueria La Mercado de Sant Josep de la Boqueria — aka "La Boqueria" — is the most famous market in Barcelona (and possibly Spain itself). The first documentation of market activity in the location dates all the way back to 1217, and La Boqueria has been a bustling center of commercial activity ever since. From flowers and meat to fresh produce and souvenirs, there's nothing you can't buy at the market.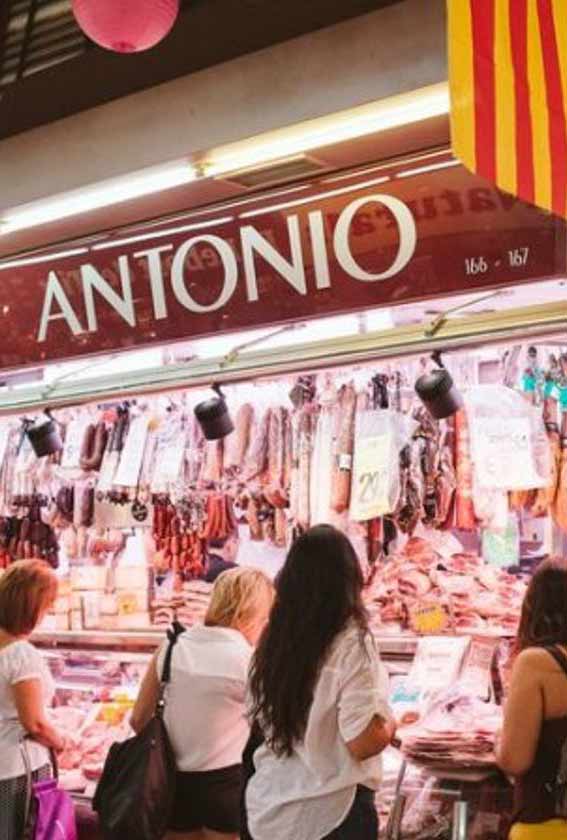 3 Tastes & Traditions of Barcelona Food Tour No trip to Spain — let alone Barcelona — is complete without sampling the best food the city has to offer. Nowhere else in the country has a food scene quite as diverse, and to make sure you get a real taste of the city, consider taking the Tastes & Traditions of Barcelona Food Tour, where you'll explore a mix of traditional restaurants and the new eateries that are making Barcelona a gastronomic destination. Bring your appetite, since you're going to enjoy more than 13 delicious tastes at seven iconic establishments in the city's most historic neighborhoods.
4 Las Ramblas As probably the most famous street — or calle — in the city, La Rambla is a 1,200-yard boulevard that's filled with pedestrians, street artists, bars, restaurants, buskers, and flower shops, as well as numerous stores, vendors, and a mosaic by famous Spanish artist Joan Miró.
The design of the pavement, which seems like a rippling current, is a nod to its origins as a dry riverbed.
5 Museu Nacional d'Art de Catalunya Museums aren't scarce in Barcelona, but you'd be remiss not to check out the Museu Nacional d'Art de Catalunya (MNAC). The National Art Museum of Catalonia, as it translates in English, has been home to a treasure trove of medieval, Romanesque, and modern art since 1934. The name "Catalonia" refers to the territory in which Barcelona lies, at the northwestern tip of the country.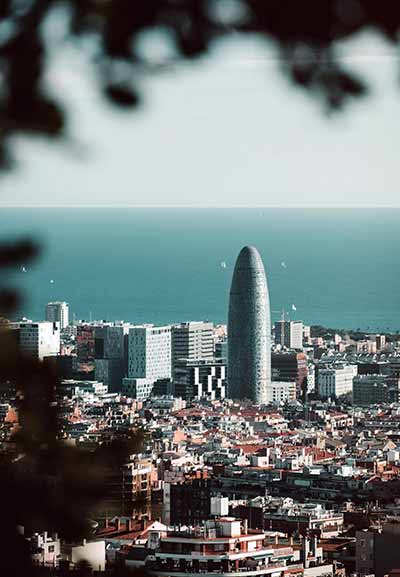 6 Barceloneta Beach The popular Barceloneta Beach, which gets its name from the old fishing neighborhood in the city, is a must-stop destination for beachgoers. As one of Barcelona's oldest and most-loved beaches, you'll find a mix of locals and travelers alike soaking up the sun and catching some waves. Looking for a workout? Stop by the gymnastics area, beach volleyball court, beach tennis court, or table tennis area.
7 Gothic Quarter The Gothic Quarter is the historic center of the old city of Barcelona, where you'll find plenty of historic sites, interesting architecture, and locals. Our advice? Take some time to get lost in the maze of streets and imagine what life might have been like all those years ago. Feel free to really immerse yourself as you stroll — you won't have to worry about cars, since most of the quarter is closed to regular traffic.