Italy's enchanting capital city wasn't built in a day, so naturally you'll need more than 24 hours to get to know it. Three days is the ideal amount of time to visit major attractions, such as Vatican City, the Vatican Museums, Trevi Fountain, and the Colosseum, plus dine at local restaurants and tap into the pace of life in the city center. Read on for the perfect three-day Rome itinerary.
How To Build the Ideal Itinerary for a Three-Day Trip To Rome
Three days isn't nearly enough to see everything the Eternal City has to offer, but it is just enough to see the highlights—and allow some leisure time to actually enjoy yourself too.
To see and do as much as possible, it's best to plan your days in Rome around a specific area, like the historical center, the ancient ruins, or Vatican City. There's no sense wasting precious hours hopping around the entire city when you could be visiting more Rome attractions.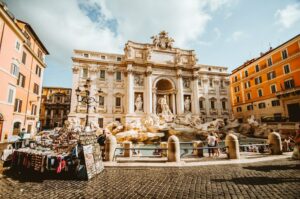 Arriving In Rome and Getting Around
Most international visitors fly into Leonardo da Vinci International Airport, located half an hour outside central Rome. You can take the Leonardo Express train, a bus, or taxis that offer fixed rates to get to the city center.
Rome is great for exploring on foot, and it can help you save money to boot. But to save time instead, opt for official, licensed white taxis or public transportation, like buses or the metro—the latter being the most economical options.
The Best Place To Stay When Visiting Rome
To maximize your time and soak up the ambiance, pick a base close to the historic center. Central Rome has accommodations to fit all budgets and tastes, from luxurious hotels to wallet-friendly digs.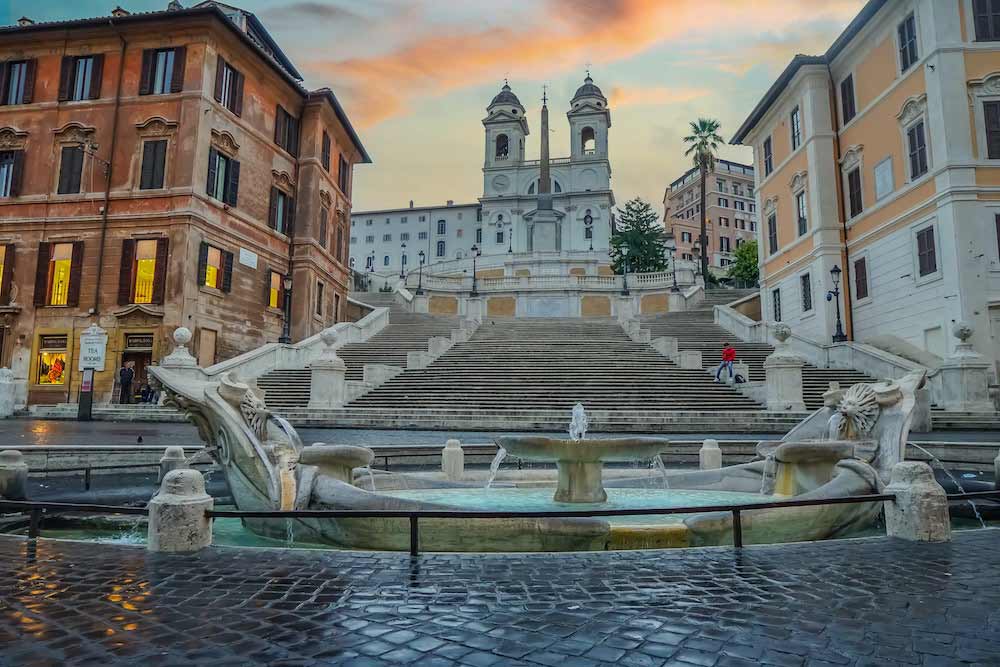 Day 1: Welcome To Rome!
After arriving in Rome's city center, the first step is to stop by a café and grab a cappuccino and some Italian pastries, then start off strong by exploring your historic surroundings.
Home to the Spanish Steps, Trevi Fountain, Piazza Navona, the Pantheon, and Piazza Venezia, many of Rome's most famous monuments are within walking distance of each other. If you have time, there's also the Villa Borghese gardens and museums near the Spanish Steps.
For lunch and dinner, you'll find no shortage of great Italian restaurants around Rome's historic center. Armando al Pantheon has been serving traditional Roman food since 1961, and Osteria da Fortunata has some of the best pasta you've ever tasted.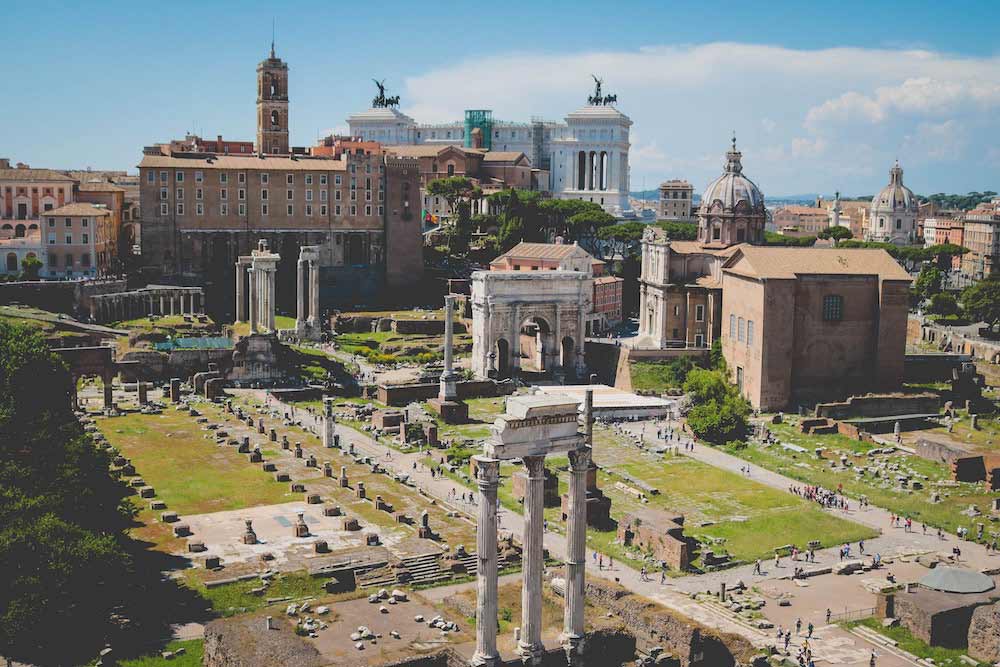 Day 2: Follow In the Footsteps Of the Ancient Romans
Your three-day Rome itinerary wouldn't be complete without a visit to ancient Rome. Most of the ancient ruins from the Roman Empire, including the Roman Forum, Palatine Hill, the Colosseum, and other remains from Roman history, are conveniently clustered together. Reward yourself with some pastries from the beloved Pasticceria Regoli and pizza from the popular Luzzi Trattoria.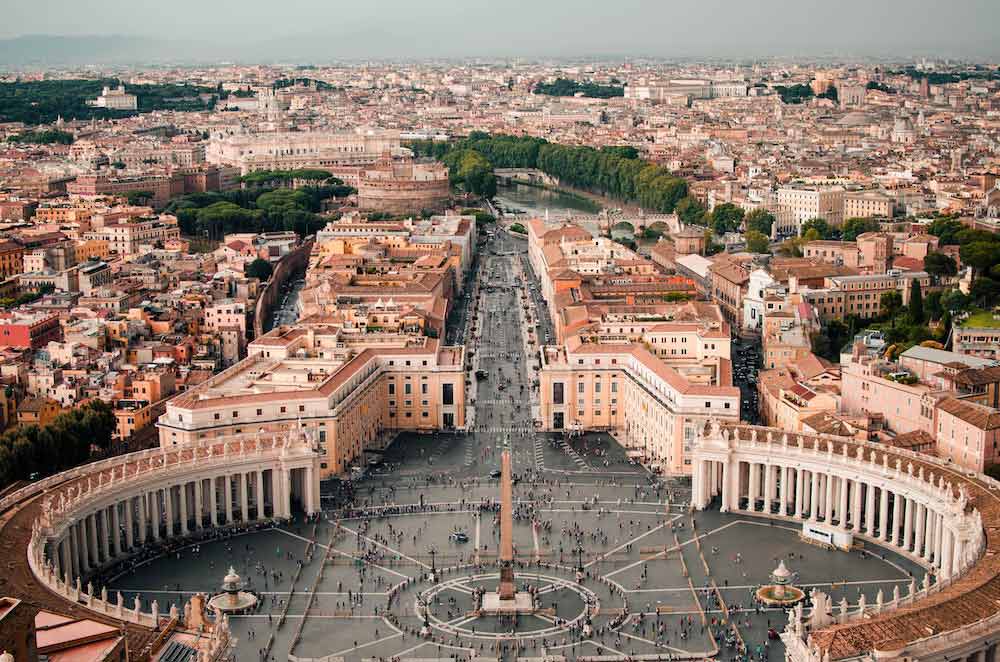 Day 3: Pay a Visit To Vatican City
On your final day, it's all about Vatican City. The seat of the Roman Catholic Church, this country-within-a-country on the west bank of the Tiber River is home to the famous Vatican Museums, St. Peter's Square, St. Peter's Basilica, and the Sistine Chapel. Inside the Sistine Chapel, you'll find Michelangelo's famous ceiling fresco, and the Vatican Museums house tens of thousands of works of art.
Up for more after all that? The Leonardo Da Vinci Experience is a 15-minute walk away.
Celebrate your last day with a glass of wine at a local trattoria and start planning all the things you'll do next time you visit Rome.

Making the Most Of Your Three Days In Rome
Here are some time-saving ways to see and do even more when visiting Rome:
Take a guided tour of Rome. At extremely popular attractions like the Vatican Museums, guided tours will sometimes help you skip the line and streamline the experience. You'll also learn more about the destination.
If you're traveling with kids, guided tours are a great way to structure your days and keep your perfect Rome itinerary on track. Kid-friendly activities around the Eternal City include visiting the Colosseum and eating lots of pizza and gelato.
Skip the line at the box office and buy tickets online for major attractions. The Vatican Museums offer a skip-the-line ticket option that can be purchased online.
Public transportation is key. Get unlimited 24-hour tickets for metros, buses, and trains to move around quickly and efficiently—and save money too.
One of the best ways to find authentic food around town is by avoiding restaurants located right by the tourist traps. Looking off the beaten path will take you to the best spots.
Visit the most popular attractions—such as the Spanish Steps, Trevi Fountain, and Vatican City—early or late in the day to avoid the worst crowds.
Fall In Love With the Eternal City In a Few Short Days
With just three days in Rome, you can visit many if not all the major attractions, while still having time left over to hang out in piazzas and eat your fill of pizza and pasta.