Although our tours take place in some of the most exciting cities on the planet, it's our crew and team members who truly make these experiences so special and memorable. With our Crew Spotlight feature, we pay tribute to the incredible people who make up the City Experiences family.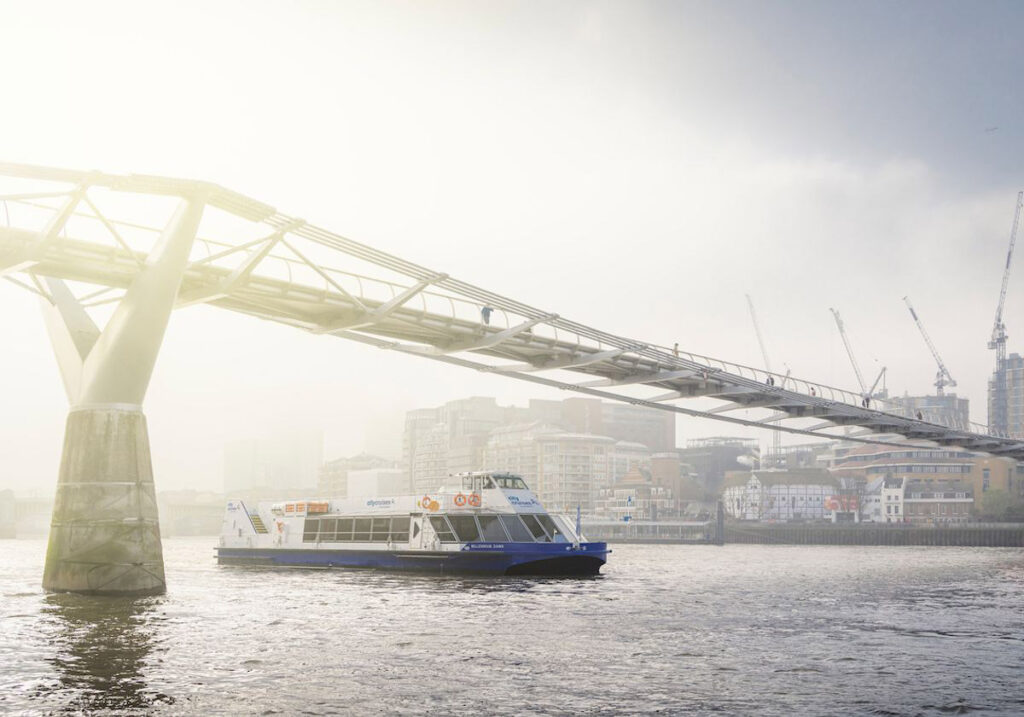 London is calling! If you're heeding the siren song of this timeless, thrilling city, you're likely going to spend time out on the River Thames, which runs right through the heart of London town. And if you want to see and explore the Thames, the person you want guiding you is Pascal Papis.
Papis has worked with City Cruises London for six years and knows every watery inch of this famed river. We chatted with Papis to learn more about how he came to be a captain, what his daily job is like, and what he does in his free time. (Spoiler: he races boats!)
Sailing the River Thames with Capt. Papis
From double-decker buses to taking the London Underground, aka the Tube, there are all sorts of cool, fun ways to get around and discover London that are unique to the city. But as Papis will tell you, nothing compares to taking a boat tour along the River Thames.
"Whether you live here or come to visit, if you get on one of our cruises and listen to our commentary, you'll realize there are a lot of hidden gems to discover in the city and a lot of history about the River Thames and surrounding areas," he says. (Plus, you never have to deal with traffic.)
Papis got his start working with City Cruises UK as pier staff before going through an apprenticeship program. Now based in London, he spends his days captaining our City Cruises London tours along the River Thames, treating visitors and locals alike to incredible river views of London's most iconic sites, like the Houses of Parliament, Big Ben, and the London Eye on the South Bank. As a local, he loves helping people discover everything that's special about the city he calls home.
"I love London because it's busy, fun, vibrant, and there is always something going on," he says. "[It's] interesting and unpredictable."
A day in the life of a River Thames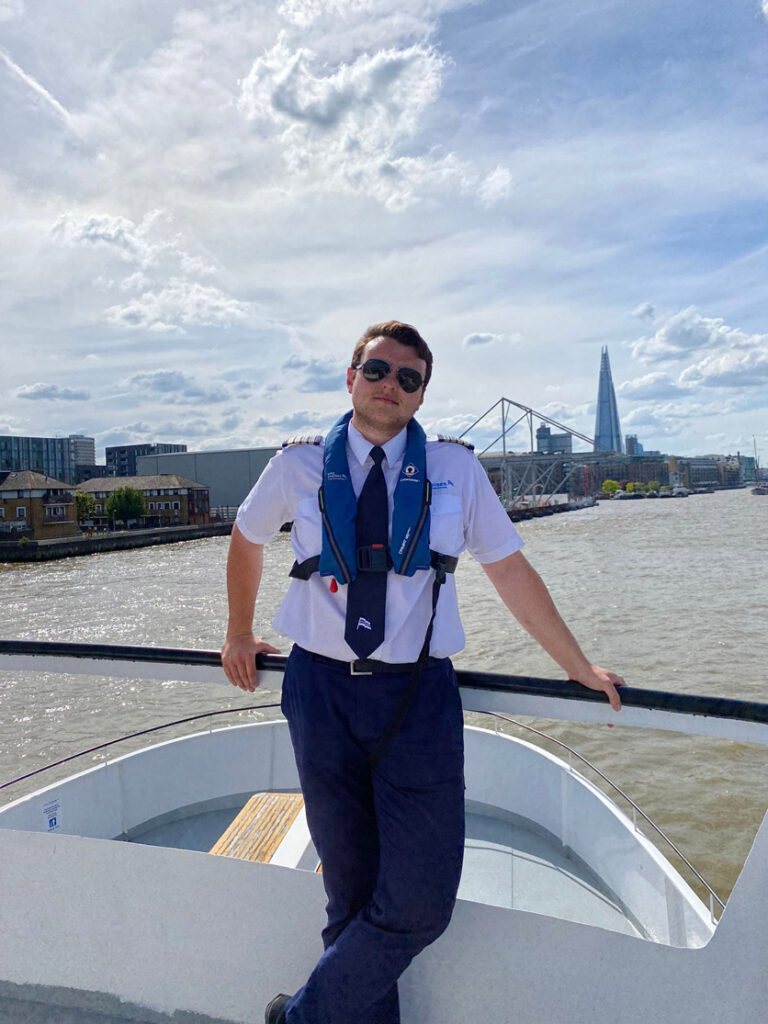 In proper British fashion, Papis starts his day with a cup of tea and biscuits before heading into work, first stopping in at the office to grab the paperwork for the boat he'll be on that day. After checking the engines and making sure everything is shipshape, Papis and his crew take off from the pier to start picking up passengers. During the cruises, Papis and the other captain provide commentary so guests know what landmarks they're passing.
The fact that no two days are exactly the same, with new things to see and discover each day, is part of what Papis loves about his work as a City Cruises captain—as well as getting to work with a fun-loving, expert crew. "Coming to work doesn't feel like a job, it feels more like a hobby and that's what I love about it," he says.
As a captain, he's also truly a man of the world. Along with being fluent in English, he speaks Italian, French, and Spanish, allowing him to welcome and chat with guests from around Europe and the world in their own native tongue.
How an off-duty captain spends his spare time
Although sailing is his career, it's also his passion. Papis is currently training to compete in the Doggett's Coat and Badge Race. Held since 1715, it's the oldest boat-race competition in the world, with competitors rowing 4 miles and 5 furlongs upstream along the Thames—a challenge he's more than prepared to take on, based on his expertise and in-depth knowledge of every bend, eddy, and current along the river.
Spending his days out on the Thames, Papis is also very aware of how trash and pollution harm the river and other marine environments. In his free time, he does his part to help clean up the waterways he holds dear. "I do plastic fishing to help the environment and the river," he explains.
After the end of a long day, Papis likes to unwind and relax with his crew members over a nice drink in a local pub. Chatting with guests on his cruises, he enjoys giving recommendations for other things to see and do in London. His top pick is to head to the top of Greenwich Park, where the Royal Observatory is located, for the sweeping city views.
You can sail with Papis and our other expert captains and crew on City Cruises London tours, which include sightseeing tours, dinner cruises, and much more.